This is a sponsored post
The city of Los Angeles is a bigger than some states. Each neighborhood in LA can feel like its own city with distinct personalities and issues. How can you have your voice heard in such a big place? Los Angeles Neighborhood Councils are the answer.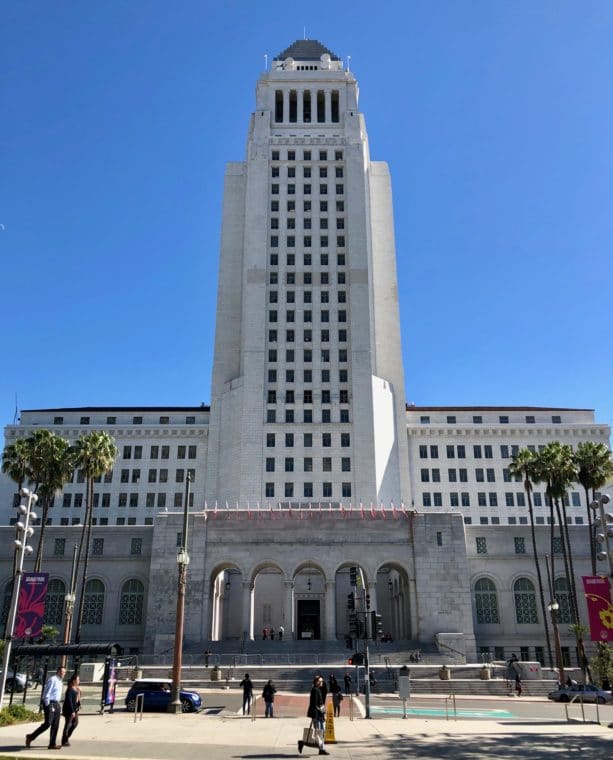 Anyone who lives, works or owns property in an area can run to serve on a Neighborhood Council. Los Angeles Neighborhood Councils form the grassroots level of LA City government.
Concerned about the conditions of your local park? Wonder why an apartment building is going up near your house? Just want to give back to your local community? Consider running for your local council.
There are 99 neighborhood councils from Sylmar to Watts to Venice with 7 to 30 individuals elected by members of their local communities. NC members are elected city officials who serve as volunteers, unlike serving on the City Council, which is a paid position.
Each Council serves an average of 40,000 stakeholders, and has an annual budget of about $42,000 in taxpayer funds.
Neighborhood Council Elections are happening now through June. Find out who is running for a spot on the council in your neighborhood and find out when and where to vote at EmpowerLA.
We're working with Empower LA to talk about Neighborhood Councils and highlight some of the amazing women who have volunteered their time to run and serve on their local NC.
Moms Making a Difference
Meet Cyndi Otteson
We began the series with Cyndi Otteson who served on the Eagle Rock Neighborhood Council.
"It's always surprising how many people don't realize the power they have to impact change. People would often come to a board meeting with an issue they want the board to address or solve. What they end up realizing is that they themselves have the power to impact change. As a board member, it's our job to advise stakeholders and advocate for our community, but mostly we connect people to the city government." – Cyndi Otteson
Meet Christine Kantner
Three weeks ago, we talked to Christine Kantner who served on the Silver Lake Neighborhood Council.
"The NC experience really opened my eyes to seeing and understanding different points of view." – Christine Kantner
Meet Tonia Knightner
Then, we featured Tonia Knightner of the Park Mesa Heights Neighborhood Council.
Neighborhood Councils "are the platform for people to have their voices heard about various issues, concerns in the community, providing education about civic engagement. – Tonia Knightner
Meet Corinne Ho
Last week, we learned about Corinne Ho formerly of the Canoga Park Neighborhood Council.
"I think if I had not been on the Neighborhood Council, (my daughter) would not be who she is today. She really understands that when something happens, whether it's at school or in the community, it's our duty to not just stand around and watch things happen, but rather, be part of the process." – Corinne Ho
Meet Miry Whitehill
Our final interview was with Miry Whitehill, who served on the Eagle Rock Neighborhood Council and is the founder of Miry's List, a nonprofit that helps newly arrived refugee families start their lives here.
"The Neighborhood Council is a perfect example of a place where everyone has something to contribute." – Miry Whitehill

This post is part of a sponsored campaign with Empower LA.