This post was brought to you by UrbanSitter
One of the constant struggles for LA parents is finding good, affordable childcare. Now that kids are going back to school, it can be even harder to find a babysitter or nanny in Los Angeles to help out before or after school. That's where UrbanSitter's babysitter and nanny service comes in.
UrbanSitter is an online babysitting and nanny connection service that has been around for years. Sarah and I used it when our kids were younger and we both had good experiences. It's great because you can get recommendations from families in your community at school, in your neighborhood, church or parent group.
When I visited UrbanSitter for this post, the first sitter I saw was connected to three LA parents that I really like and trust. You can check it out online or through the UrbanSitter app.
Each sitter or nanny has a rating and a lot of important information about them including how much they charge, their experience, any special skills and how many "repeat families" have asked them back.
When I used UrbanSitter, I wanted someone who could speak Spanish to my boys and help with homework. Our sitter was amazing and her rates were just what I was looking for.
What is the going rate for sitters or nannies in Los Angeles?
One thing that I could never understand about Los Angeles is the pay dynamic for sitters and nannies. One friend was paying her nanny $25 an hour for one child while another was paying her sitter $20 for two kids. They did the same job and had similar childcare experience.
So what is the going rate for a nanny or sitter in Los Angeles? According to UrbanSitter's 2018 research, the average rate in Los Angeles is $15.87 for one child and $17.38 for two kids. Which is below San Francisco's average of $20.39 for two kids and above San Diego, which is $15.90 for two kids.
The good thing about UrbanSitter is that you can filter your search by rate per hour, experience, willingness to drive kids and how close they are to where you live.
Each sitter has symbols by their names that indicate if they are CPR certified, have undergone a background check, accept credit card payments and their star rating by other families.
How Do I Find a College Sitter in Los Angeles?
I live in a neighborhood where many of the kids are around my kids' ages or younger. I really wanted to hire a college student when my kids were too young to stay alone, but didn't really need a nanny or babysitter. But I didn't know students.
Soon, UrbanSitter will allow you to search for college students by school. College student rates are usually a lot lower than nanny rates, and you'll still be able to see who's been recommended by parents in your network, which is good for parents of the kids being babysat and also peace of mind for the parents of the sitters.
How Do I Get Started with UrbanSitter?
UrbanSitter is offering a $50 Back-to-School credit for new customers. That's a date night with your significant other, an afternoon of running errands or a couple of hours of after-school care.
Signing up with UrbanSitter is easy (and free!) and the offer is a great way to try a sitter and see if they're right for your family.
For more information about UrbanSitter, visit UrbanSitter.com or download the app.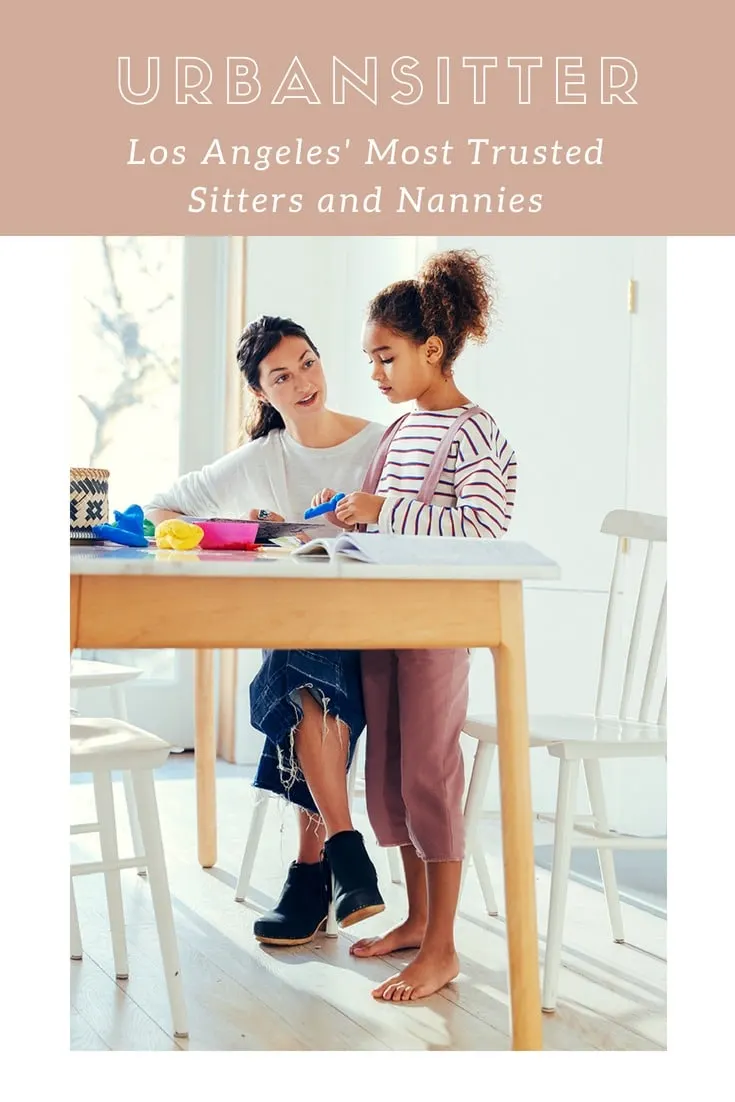 This post was sponsored by UrbanSitter, Los Angeles' most trusted sitters and nannies. All opinions are my own.
Related: Nanny Services, Babysitting, and Childcare in Los Angeles.