My mother taught me that it's the little things that matter, the little things that we remember — notes in a lunch box, favorite cookies for dessert, an extra surprise "just because." She was my "customer" when I played beauty salon. Now I'm my son's customer when he plays supermarket.
Being a mother is my greatest honor. No matter what I have accomplished in life, and no matter what remains for me to accomplish, there is nothing I will be more proud of than being Ryan's mother. Here are 20 quotes about motherhood from proud moms and proud sons and daughters who loved and appreciated their moms.
"All that I am, or ever hope to be, I owe to my angel mother." — Abraham Lincoln
"My mother told me to be a lady. And for her, that meant be your own person, be independent." — Ruth Bader Ginsburg
"At an early age, my mother gave me this feeling that anything is possible, and I believe that." — Howard Schultz
"A mother's love for her child is like nothing else in the world. It knows no law, no pity. It dares all things and crushes down remorselessly all that stands in its path." — Agatha Christie "The Last Seance" (from The Hound of Death and Other Stories)
"Motherhood is a choice you make everyday, to put someone else's happiness and well-being ahead of your own, to teach the hard lessons, to do the right thing even when you're not sure what the right thing is … and to forgive yourself, over and over again, for doing everything wrong." — Donna Ball, At Home on Ladybug Farm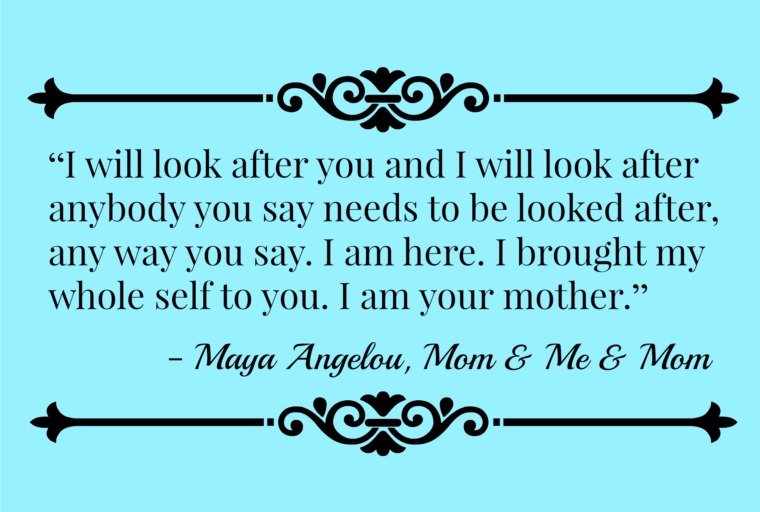 "Through the blur, I wondered if I was alone or if other parents felt the same way I did – that everything involving our children was painful in some way. The emotions, whether they were joy, sorrow, love or pride, were so deep and sharp that in the end they left you raw, exposed and yes, in pain. The human heart was not designed to beat outside the human body and yet, each child represented just that – a parent's heart bared, beating forever outside its chest." — Debra Ginsberg
"Mothers and their children are in a category all their own. There's no bond so strong in the entire world. No love so instantaneous and forgiving." — Gail Tsukiyama
"The phrase 'working mother' is redundant." — Jane Sellman
"Motherhood is the biggest gamble in the world. It is the glorious life force. It's huge and scary – it's an act of infinite optimism." — Gilda Radner
"My mother is my root, my foundation. She planted the seed that I base my life on, and that is the belief that the ability to achieve starts in your mind." — Michael Jordan
"My mother is a walking miracle." — Leonardo DiCaprio
"Motherhood is the greatest thing and the hardest thing." — Ricki Lake
"Being a mom has made me so tired. And so happy." — Tina Fey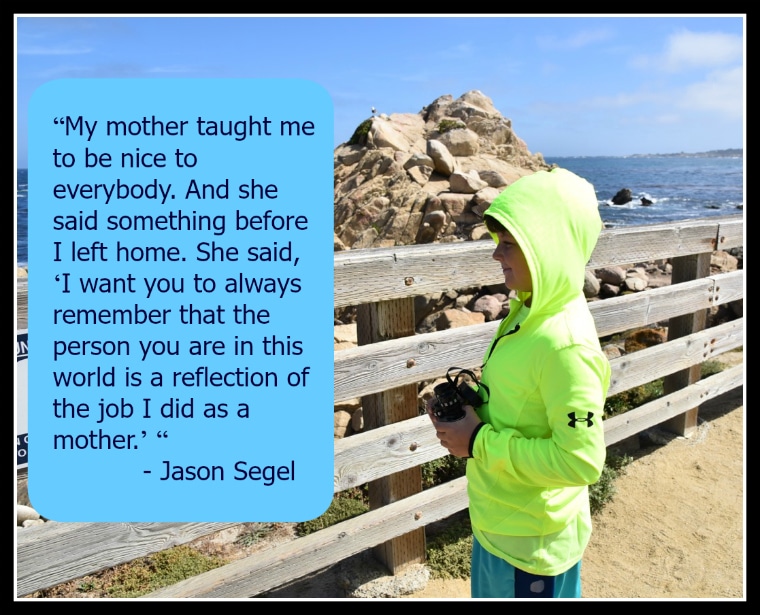 "There's no such thing as a supermom. We just do the best we can." — Sarah Michelle Geller
"By and large, mothers and housewives are the only workers who do not have regular time off. They are the great vacationless class." — Anne Morrow Lindbergh
"Being a mother is learning about strengths you didn't know you had, and dealing with fears you didn't know existed." — Linda Wooten
"Motherhood has completely changed me. It's just about like the most completely humbling experience that I've ever had. I think that it puts you in your place because it really forces you to address the issues that you claim to believe in and if you can't stand up to those principles when you're raising a child, forget it." — Diane Keaton
Happy Mother's Day!
Wendy Kennar is a mother, writer, and former teacher who has lived her entire life in the same Los Angeles zip code. You can read more from Wendy at her website WendyKennar.com where she writes about books, boys, and bodies (living with an invisible disability).