Updated Weekly!
Every Weekend there are amazing Things to do in Los Angeles with Kids! We've curated a list of what we think are the most fun, most interesting family events in Los Angeles this weekend – so you can have the best time together!
We'll update this page every week so be sure to come back and see what great kids events we have coming up for the weekend in Los Angeles and Southern California. We are your source for the Best Things to do in LA with Kids!
Whether you have Toddlers or Teens (or any kids in between), this list will give you great ideas for family fun this weekend! We work hard to add things to do we think you'll enjoy.
This Weekend (and Every Weekend) in Los Angeles, you'll find so many options on our list:
Things to do all over SoCal – not just in one part of LA
Things to do that are free, low-cost, and some that are pricey
Things to do for babies, toddlers, and families with Tweens and Teens
Things to do for the Whole Family!
Things To Do in Los Angeles with Kids February 10-12, 2023
Families will find so many fun things to do with your kids this Super Bowl weekend, February 10th – February 12th. See a movie at the Academy Museum of Motion Pictures, create a Light Catcher at the Getty Center, participate in a free dance lesson at The Wallis, take part in the Super Trash Bowl Cleanup Face-Off at Heal the Bay Aquarium in Santa Monica, and more!
Plus, Valentine's Day is coming up. Be sure to check out our post 17 Fun Valentine's Day Events in Los Angeles.
Remember, February is Black History Month. Our post 20 Inspiring Black History Month Celebrations in Los Angeles has lots of fun ways to celebrate all-month long.
---
Featured Event of the Week
Nike Kids CAMP
Century City Mall, 10250 Santa Monica Blvd., Los Angeles 90067
Nike Kids CAMP is open at CAMP LA in the Century City Mall, but this special pop-up event won't last forever, so hurry in before it's too late! Kids enter through a secret door in the CAMP store into a world of fun sports-themed play, made for kids of all abilities! And for the grown-ups who join them! Grab tickets via our affiliate link and enjoy!!
Nike Kids CAMP is an affiliate partner.
---
On Friday, February 10th enjoy an outdoor screening of Disney's Togo as part of the City of Lakewood's Play at Palms Movie Night Under the Stars program. The event area opens at 6:00 pm, and the movie starts at 7:00 pm. Families are encouraged to bring their own chairs and blankets. Don't forget your favorite movie snacks. (The movie is rated PG.)
Visit Pretend City Children's Museum on Saturday, February 11th for African Folktales with Michael D. McCarty. "Michael will be weaving folktales from various parts of Africa as well as African-American tales. He also engages in call and response during his stories." Story time is schedule for 10:30 am and 11:30 am. Details and ticket information are available online.
Cartoon Club
New Beverly Cinema
7165 Beverly Blvd., Los Angeles, CA 90036
If the kiddos are up early, take them to New Beverly Cinema on Saturday, February 11th for a 10:00 am Cartoon Club screening. "Enjoy a feature-length assemblage of classic shorts, including rare gems unearthed from the vaults and other animated antics lovingly assembled from our large archive of film treasures." Tickets are available online.
Vroman's Bookstore is hosting Storytime with Mr. Steve + A Valentine's Day Craft on Saturday, February 11th at 11:00 am. After the engaging storytime, kiddos are invited to hang out and celebrate Valentine's Day "by creating some fun goodies for your valentine."
Marcus Miller's Drums
Westwood Branch Library
1246 Glendon Ave., Los Angeles, CA 90024
Visit the Westwood Branch Library on Saturday, February 11th at 11:00 am for Marcus Miller's Drums. This interactive drum workshop "focuses on the importance of drums in our society, past and present." Children will have the chance "to express themselves on a percussive instrument," and will learn about other cultures as told through drumming.
Super Trash Bowl Cleanup Face-Off
Heal the Bay Aquarium
Santa Monica Pier
1600 Ocean Front Walk, Santa Monica, CA 90401
The Super Trash Bowl Cleanup Face-Off is happening at the Santa Monica Pier on Saturday, February 11th from 12:00 pm to 3:00 pm. This is a self-guided cleanup effort; you bring the energy, the Aquarium will provide the buckets. Join in on Saturday to "support the spectacular Giant Spotted Sea Bass or the mighty Moral Eels in a first-down 'fin-off' to see who will be the weekend winner of our inaugural Super Trash Bowl Cleanup Face-Off." At the end of the day, the total pounds collected by each team will be tallied up to see who wins. Details are available online.
Family Matinee: Oliver & Company
Academy Museum of Motion Pictures
6067 Wilshire Blvd., Los Angeles, CA 90036
The Academy Museum of Motion Pictures invites families to enjoy a Family Matinee showing of Oliver & Company on Saturday,February 11th at 11:00 am. "This loose animated musical adaptation of Charles Dickens's classic Oliver Twist recasts the story with stray animals in modern-day New York." (The movie is rated G.) Tickets are available online.
February Arts & Crafts
Memorial Branch Library
4625 W. Olympic Blvd., Los Angeles, CA 90019
Stop by the Memorial Branch Library on Saturday, February 11th from 1:00 pm to 2:00 pm for some seasonal arts and crafts. All ages are welcome to participate and join in "for a fun afternoon of arts and crafts celebrating friendship."
Family Flicks: Ponyo
Hammer Museum
10899 Wilshire Blvd., Los Angeles, CA 90024
Families are invited to the Hammer Museum on Sunday, February 12th at 11:00 am for a screening of Ponyo. "This enduring classic from Studio Ghibli, Ponyo blends childhood wonder, high adventure, and a compelling appeal for the environment." This is a free program and is not ticketed.
Sunday Funday
Wallis Annenberg Center for the Performing Arts
9390 N. Santa Monica Blvd., Beverly Hills, CA 90210
Sunday, February 12th is Sunday Funday at The Wallis. The fun begins at 10:00 am with children's musician Parker Bent. Then at 11:00 am enjoy a performance by Broadway Babies. And at 12:00 pm, Flamenco dance instruction is offered by Debbie Allen or instructors from Debbie Allen Dance Academy. (Sunday Funday is a free outdoor event offered on a monthly basis. The next one is scheduled for March 5th.)
The Getty Center is hosting Light Catcher Family Workshop on Sunday, February 12th from 11:00 am to 3:00 pm. "Create your own light catcher inspired by the Getty's stained glass collection and discover how to make art using light and color with artist Stephanie Godoy." Admission is free, though a timed-entry reservation is required and is available online.
---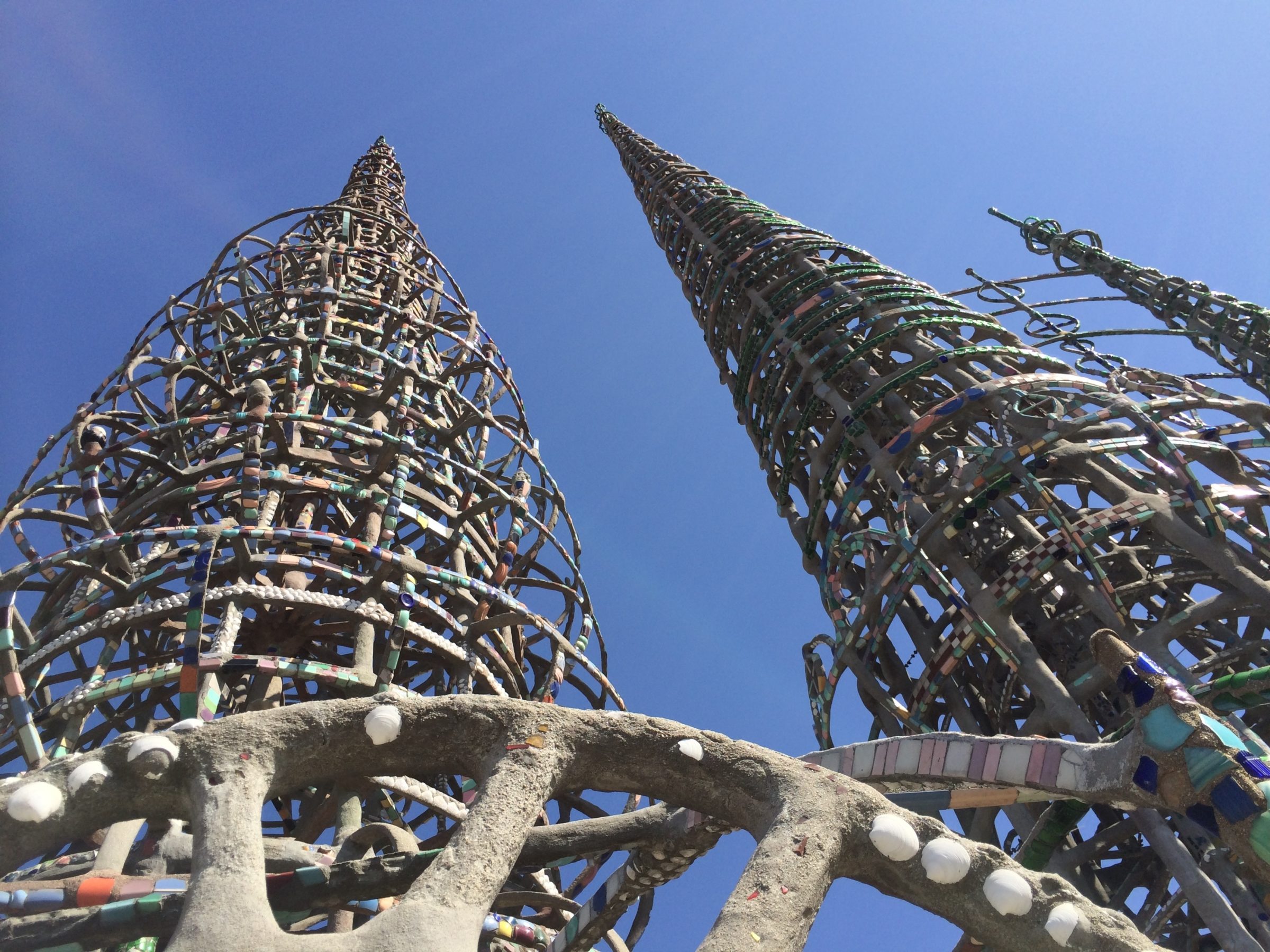 Related: Family-Friendly Immersive Experiences in SoCal
---
Related: 5 Reasons LA is a Great Place to Raise Kids
Wendy Kennar is a mother, writer, and former teacher who has lived her entire life in the same Los Angeles zip code. You can read more from Wendy at her website WendyKennar.com where she writes about books, boys, and bodies (living with an invisible disability).
Disclaimer: MomsLA has made every effort to confirm the information in this article; however, things can often change. Therefore, MomsLA makes no representations or warranties about the accuracy of the information published here. MomsLA strongly urges you to confirm any event details, like date, time, location, and admission, with the third party hosting the event. You assume the sole risk of relying on any of the information in our list. MomsLA is in no way responsible for any injuries or damages you sustain while attending any third-party event posted on our website. Please read our Terms of Use which you have agreed to based on your continued use of this website. Some events have paid to be listed on MomsLA.