Updated for 2023
When most people think about Los Angeles they think of Hollywood or the beach. But the mountain ranges are beautiful and they have terrific hiking trails. In fact, there are many great places to go hiking in LA – with or without kids. Here are our Top 5 favorite hikes for families.
And have you ever tried Geocaching in Los Angeles? Here's one Mom's experience taking her daughter. And if you've got a 4th grader, you could go hiking in America's National Parks for free through their Every Kid Outdoors program. Read all about it!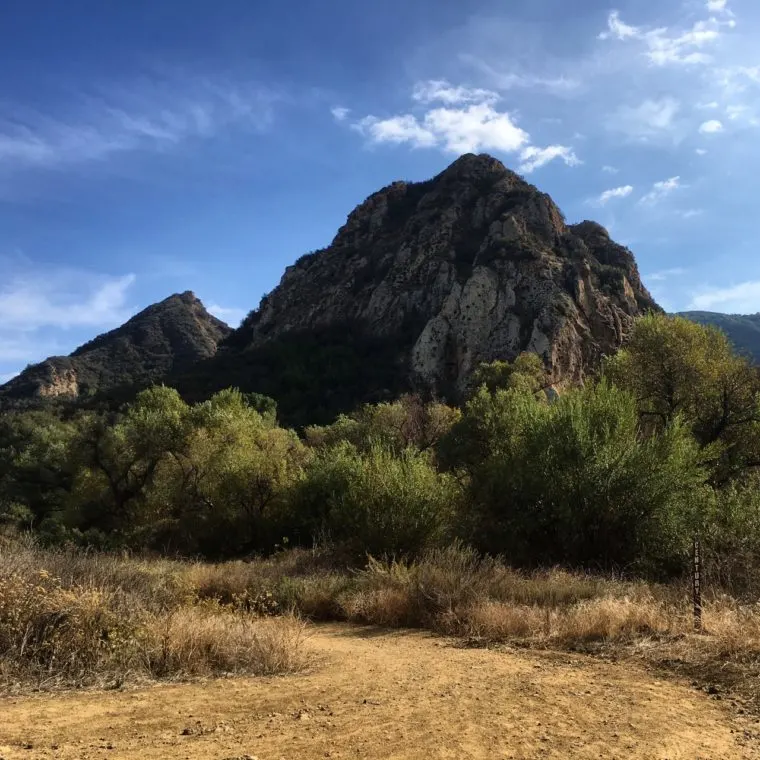 Best Hikes for Families in Los Angeles and SoCal
This is a great hike for big and little kids. It's easy to drive to as it's just off of Sunset Blvd near Pacific Coast Highway and there's plenty of parking. The park has wide, well-maintained trails that are perfect for walking, jogging with or without strollers, and hiking. There are bathrooms, a camp store, and a nice grassy area for picnics. It can get crowded on the weekend, but the farther you go on the trail, the less people you'll see.
Related: Best things to do for active families
This is a fun and beautiful hike that the kids will love. There's so much to see including the remains of the Matthew Keller stone cottage built in 1865 and the house that famed architect Paul Williams built in 1952. Both were destroyed in the 1993 Corral fire that also destroyed a test site for satellite equipment used in space missions. There are also streams, small waterfalls (depending on what time of year you visit), and rocks to climb. Families with older kids can try Upper Solstice Canyon. The view is worth the hike.
This is where we always take visiting relatives. The hiking here is great and there's so much to do. There are mountain bike trails, rock climbing, a swimming hole, and even the remnants of the old M*A*S*H* television show set. 20th Century Fox owned a movie ranch there and Viva Zapata!, Love Me Tender, and Planet of the Apes were filmed at the park. The park is 4,000 acres with a mix of easy to difficult trails.
Switzer Falls
Switzer Falls is on the Altadena side of the Angeles National Forest, which is 700,000 acres and spans from Santa Clarita to Fontana. The Switzer Falls hike is not a difficult hike, but there's still a lot to see. You can start or end the hike with lunch at the picnic tables and then down the the trail to see Switzer Falls. Look carefully and you might see the ruins of a lodge near the falls. The hike is shady to begin and sunny on the way back.
Even if you're not big hikers, Will Rogers State Park with its big, grassy fields, stables, and historic ranch house is a fun place to visit. Movie star Will Rogers and his family lived on the ranch until Rogers' widow left the 31-room house and all the land including the stables to the state in 1944. You can take a tour of the house, let the kids run around for a while or take a 2 mile hike on the Will Rogers Trail in the Santa Monica Mountains. If you like polo, from May to September the public is invited to watch polo matches in LA's last remaining polo field.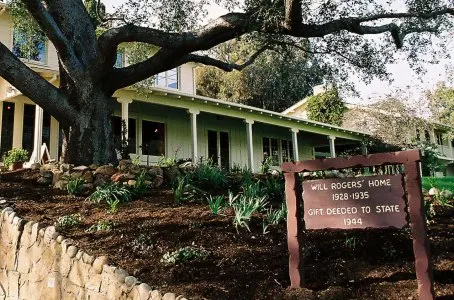 Always check weather and fire conditions before heading out on a hike and bring plenty of water, sunscreen, and food.
Yvonne Condes is the co-Founder of MomsLA.com.
Disclaimer: MomsLA has made every effort to confirm the information in this article; however, things can often change. Therefore, MomsLA makes no representations or warranties about the accuracy of the information published here. MomsLA strongly urges you to confirm any event details, like date, time, location, and admission, with the third party hosting the event. You assume the sole risk of relying on any of the information in our list. MomsLA is in no way responsible for any injuries or damages you sustain while attending any third-party event posted on our website. Please read our Terms of Use which you have agreed to based on your continued use of this website. Some events have paid to be listed on MomsLA.