Whether you're planning a movie date with your special someone or a family movie outing, you don't just want to see a movie; you want a memorable experience, too. You want to experience the magic the movies can bring, and maybe introduce your kids to that magic as well.
Where better to watch a movie than right here in Los Angeles, the Entertainment Capital of the World and the home of Hollywood movies? Here is our list of the Best Places to See a Movie In and Around Los Angeles.
Are you looking for a Mommy & Me movie event? Or maybe your family has a child with Special Needs? These Los Angeles Movie Theaters are happy to accommodate all movie fans. They love movies even more than the rest of us! Some theaters are vintage and bare-bones, but others are luxurious and new, with reclining seats and food service way beyond popcorn. But they are all there to deliver a wonderful movie-viewing experience. Enjoy!
Movie Theaters in Los Angeles
Studio Movie Grill
Multiple locations around SoCal, including:
Downey, Simi Valley, Monrovia, and now Glendale
Studio Movie Grill was the first to offer the super-comfy reclining movie theater seats we all know and love, as well as the luxurious dine-in-your-seat-during-the-actual-movie experience which is really a treat. Plus, they have something no one else does: heated seats! Catering to film buffs, foodies, and families, the Studio Movie Grill has it all. Their menu and bar selections are terrific, they show all the latest films, and they offer booster seats and headphones for kids. Best of all, they hold regular screenings for families with Special Needs kids. These screenings are shown with the lights up and volume down, and are free for children with special needs and their siblings – and the accompanying adult tickets are at a reduced rate.
Cinépolis Pico Rivera
8540 Whittier Blvd., Pico Rivera, CA
Cinépolis Pico Rivera may be unlike any other movie theater you've ever visited. Here you'll find much more than "reclining leather seats, state of the art digital projection, premium audio and sound, and stadium seating." Here, you'll also find Cinépolis Junior which "offers families a space to enjoy the magic of movies in an environment that caters to children." Cinépolis Junior screens only G and PG films, offers a 15-minute intermission halfway through the movie, as well as play spaces which can be utilized 20 minutes before the movie starts as well as during intermission. Perfect for kids who can't sit through a movie without getting some of their wiggles out!
iPic Westwood
10840 Wilshire Blvd., Los Angeles, CA 90024
(with an additional location in Pasadena)
Attending a movie at iPic Westwood is more like an event than simply a trip to the movie theater. Their motto is "Your Night, Your Way" meaning you can "enjoy multiple experiences under one roof." Moviegoers have their choice of seats including fully reclining leather Premium Plus seats or Pod seating, with seats coming with a pillow and a blanket! Dining options include the Tuck Room Tavern, iPic Express, and Cinema (delivered to guests in Premium Plus seats).
Los Feliz 3 Cinemas
Three locations including
Vista Theatre
4473 Sunset Blvd., Los Angeles, CA 90027
Since 1923, the Vista Theatre has been serving as a popular spot for movie-goers. Audience members will enjoy a 50-foot screen and "the most legroom in Hollywood." You'll also find celebrity footprints in the theatre's forecourt (including those belonging to Spike Jonze, Joseph Gordon-Levitt, and John C. Reilly among others). You may feel as if you've stepped back in time to the days of classic Hollywood, while enjoying a current film and state of the art Dolby Digital JBL Sound. Each Wednesday morning at 10:30 am, the Los Feliz 3 Cinemas offers "regularly scheduled movies for parents with children under 4 years of age. Children under 4 are on the house."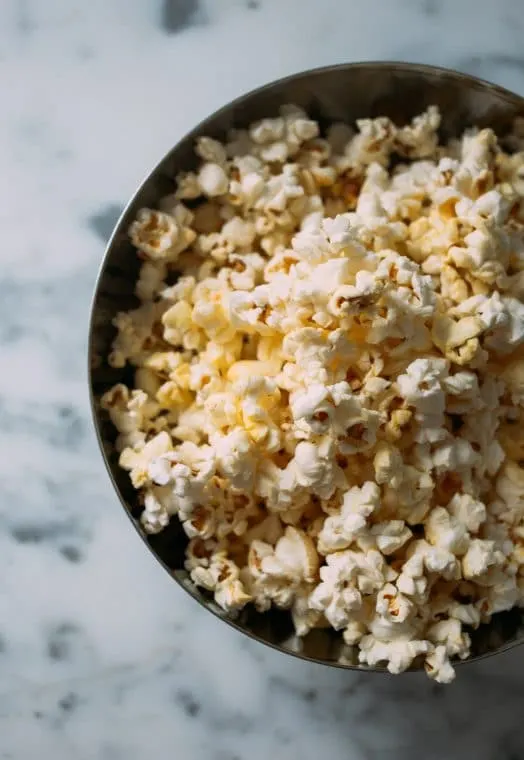 El Capitan Theatre
6838 Hollywood Blvd., Los Angeles, CA 90028
Originally opened in 1926, the El Capitan has been restored to provide all who come a completely enchanting movie-going experience. In addition to state-of-the-art cinematic technology, the El Capitan also usually includes pre-show entertainment as well as prop and/or costume exhibits. Many Walt Disney Pictures feature films have their premiers at the El Capitan. Audience members may also be treated to a pre-movie performance of the 4/37 Wurlitzer organ, considered to be the top of the line in theater organs. Families will also appreciate the Tiny Tot Tuesday program – each Tuesday, the first show of the day is shown in 2D, with dimmed lights and reduced sound levels. Currently, the El Capitan is screening a special sing-along engagement of Frozen II. Check the website for dates and to purchase tickets.
Regal L.A. Live
1000 W. Olympic Blvd., Los Angeles, CA
You'll find the Regal L.A. Live Theaters in the heart of downtown, steps away from the Staples Center, the GRAMMY Museum, and all the other offerings at L.A. Live. It's a great spot for a date night – dinner, movies, and strolling all in one spot. It's also convenient for family outings – park the car once, and spend the day exploring downtown L.A. And when your feet are tired, relax and see a movie! You'll find stadium seating, reserved seating, and what some describe as the "most technologically advanced movie theater" offering "movies in laser, immersive sound, integrated digital lobby displays, and more. Be sure to check the website for parking information as well as details about their $9 Tuesdays promotion – allowing guests to see a movie for $9 on Tuesdays throughout 2020.
Village – Westwood Village
961 Broxton Ave., Los Angeles, CA 90024
The Village – Westwood Village Theater is a part of the Regency Theatres group. Located minutes away from the campus of UCLA, this particular venue also hosts many movie premieres. And, like in the "old days," this theater shows one movie at a time. Patrons speak highly of the discounted prices for college students and the reasonable cost for concessions (relative to other theaters).
TCL Chinese Theatre
6925 Hollywood Blvd., Hollywood, CA 90028
Perhaps one of the most famous movie theaters in the world, TCL Chinese Theatre hosts movie premieres, ceremonies, and film festivals along with regular movie showings. The theatre now also hosts an IMAX auditorium as well. Grauman's Chinese Theatre originally opened in 1927 and at the time the United States government had to authorize the importation of temple bells, pagodas, and other artifacts from China. The Theatre is also famous for its collection of cement handprints and footprints out front, attracting millions of visitors each year. It's a fun place for families to see a movie and play tourist in their own city!
AMC Century City 15
10250 Santa Monica Blvd., Los Angeles, CA 90067
You'll find the AMC Century City 15 inside the Westfield Century City Mall. Moviegoers will appreciate the convenience of having reserved seats as well as knowing that their movie experience includes "powerful images and sound technologies combined with cutting-edge, reserved recliners." Certain movies are also offered in the IMAX Theatre at AMC. And if you're short on time, or don't have enough free hands, you can order your snacks before you arrive and either pick them up when you arrive or have them delivered to your seat.
Pacific Theatres at The Grove
189 The Grove Dr., Los Angeles, CA 90036
(with additional locations in Glendale, Northridge, and Sherman Oaks)
At the Pacific Theatres at The Grove, you'll find a "14-screen art-deco influenced movie theater offering advance ticket ordering and reserved seating." Enter into a "lofty large foyer, with a grand sweeping staircase" and you may feel as if you've entered into a movie theatre of the past. Pacific Theatres at The Grove offers stadium seating and Monday-Morning Mommy Movies – featuring "newly released films on Monday mornings to accommodate parents with infants."
Universal Cinema AMC at CityWalk Hollywood
100 Universal City Plaza, Universal City, CA
Head to the movies at the popular Universal CityWalk and "see movies where movies are made." Moviegoers will enjoy reserved seating, AMC Signature recliners, and full-service dining options. Families will also appreciate the reasonable parking. When you see a movie at Universal Cinema AMC, parking at CityWalk is reduced to $5.
The Landmark
10850 W. Pico Blvd., Los Angeles, CA 90064
You'll find the 12-screen Landmark in the former-Westside Pavilion. The Theatre is the "largest independent movie theatre in the country." The theatre offers stadium seating, more than your standard fare concessions (including a wine lounge known as The Landmark Lounge), and spans two levels. Additionally, parking is free for three hours.
ArcLight Hollywood
6360 W. Sunset Blvd., Los Angeles, CA 90028
(with additional locations in South Bay, Culver City, Pasadena, Santa Monica, and Sherman Oaks)
ArcLight strives to be "more than a place to see a movie; it is an experience." Guests will enjoy reserved seating; seating that is "three inches wider than standard theater seats, with double-wide arm rests, and an average of 46" of legroom." In addition to popular blockbuster movies, ArtLight also screens speciality films, retrospectives, limited releases, Q & A events, and more. The ArcLight also has a Café and Bar on site as well. ArcLight Hollywood is located adjacent to the famous Cinerama Dome, which is now also part of the ArcLight complex.
New Beverly Cinema
7165 Beverly Blvd., Los Angeles, CA
The New Beverly Cinema has been a popular neighborhood theater since 1978. It is considered to be one of the oldest revival houses in the area. Oscar-winner Quentin Tarantino is the current owner and head programmer. Families will appreciate the occasional series: Kiddee Matinees, that are shown on select weekend afternoons. Admission to these special films are $8 each, and children 12 and under receive a free bag of popcorn as well.
Alamo Drafthouse Cinema
700 West 7th Street U240, Los Angeles, CA 90017
The newest movie theater to open in Los Angeles, Alamo Drafthouse comes to us from Austin, Texas, and LA is their 37th location across the US since they launched in 1997. They offer quality food and drink service – especially local craft beers, since "Drafthouse is their middle name." And they are also known for their special programming, and you won't see any on-screen ads before your show. Although it may seem mostly like a Date Night option, they do have special weekday screenings for families with young children or those with special needs called the Alamo For All series.
Studio Movie Grill provided tickets to MomsLA.
Photo credits in this article: by Felix Mooneeram, by Charles, on Unsplash and from Studio Movie Grill.