The Santa Monica Pier is a great place to go whether you're a local family or visiting Los Angeles on a family vacation. The pier has rides, games, food and a beautiful view!
MomsLA is your source for Things to do in Los Angeles With Kids
Santa Monica Pier
200 Santa Monica Pier, Santa Monica, CA 90401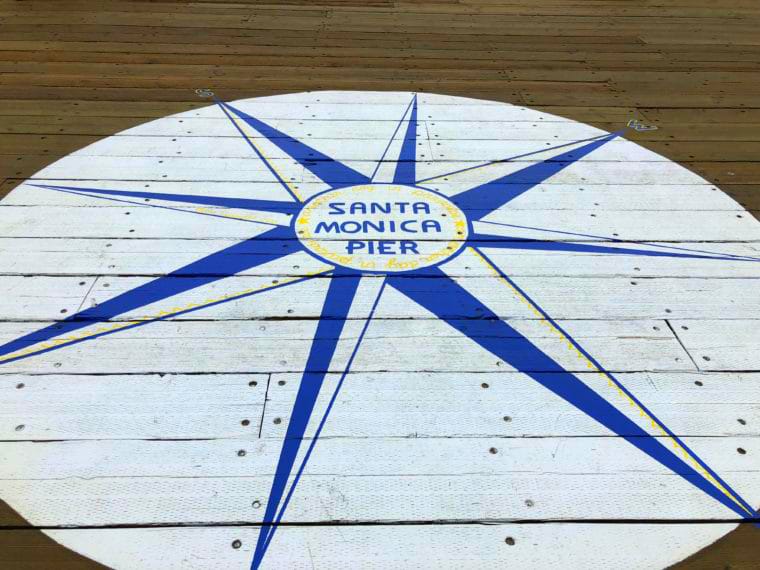 Hours:
The Pier is open year-round; however, individual businesses set their own hours of operation.
Description:
While the Santa Monica Pier is a must-see destination for visitors to southern California, local families shouldn't dismiss it as merely for tourists. The Santa Monica Pier is historic; it is designated as the official western end of Route 66. Families won't run out of things to do, and families will also appreciate that you can have a lot of fun for little or no money.
Perhaps most prominent is Pacific Park, the amusement park located on the Pier. You'll find a variety of games and rides for all ages, including the world's only solar-powered Ferris Wheel.
Take a ride on the Historic Carousel which also features a vintage soda-fountain inside. Playland Arcade features a variety of games (including many classics). If you're feeling adventurous, stop by Trapeze School New York Los Angeles.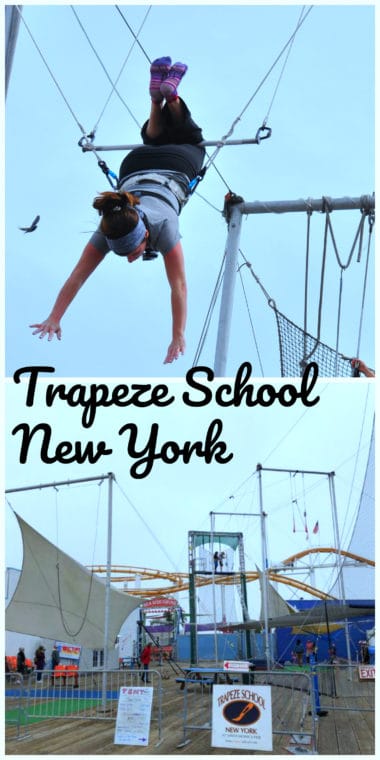 And located on the beach, right under the Carousel on the Pier, you'll find the Santa Monica Pier Aquarium. On exhibit are more than 100 species of marine animals, all of which are found in the Santa Monica Bay. In addition, different events are held each day the Aquarium is open. (The Aquarium is open Friday through Sunday).
Special Activities and Events:
The Pier hosts a number of special activities and events throughout the year. During the summer, the Pier hosts Front Porch Cinema's outdoor moving screenings. The Twilight Concert Series is held each Fall combining live musical performances with a beautiful sunset! Ongoing events include Free Historical Walking Tours each Saturday and Sunday at 11:00 am and 12:00 pm. Be sure to also stop by to visit the ongoing Jose Dávila Exhibition: Sense of Place (now through May 2018).
Price:
Admission is not charged to visit the Pier; however, certain activities (such as the games and rides at Pacific Park) do charge admission.
Parking:
There are several parking options for families visiting the Pier. Parking rates vary depending on the day of the week (weekends are generally higher) as well as season (summer being more expensive than winter).
Food:
Families will find a number of dining options at the Pier offering everything from snacks to sit-down meals and everything in-between. Feast on hamburgers, seafood, ice cream sundaes, and more at Soda Jerks, The Albright, Bubba Gump Shrimp Co., Pier Burger, and Mariasol Cocina Mexicana to name just a few of the eateries you'll find here.
Nearby Attractions:
When you're done exploring the Pier, families won't run out of things to do in the city of Santa Monica. You can shop at 3rd Street Promenade, play on the beach, explore at one of the many parks, attend an event at the public library, visit the Museum of Flying, and so much more. Click here to read our post 18 Things To Do In Santa Monica With Kids.
MOMSLA IS YOUR SOURCE FOR THINGS TO DO IN LOS ANGELES WITH KIDS.
Disclaimer: MomsLA has made every effort to confirm the information in this article; however, things can often change. Therefore, MomsLA makes no representations or warranties about the accuracy of the information published here. MomsLA strongly urges you to confirm any event details, like date, time, location, and admission, with the third party hosting the event. You assume the sole risk of relying on any of the information in our list. MomsLA is in no way responsible for any injuries or damages you sustain while attending any third-party event posted on our website. Please read our Terms of Use which you have agreed to based on your continued use of this website. Some events have paid to be listed on MomsLA.