According to the Mar Vista Historical Society, Mar Vista was once known as the "Lima Bean Belt of the Nation." While you won't find many lima beans there now, families will find lots to see and do in Mar Vista.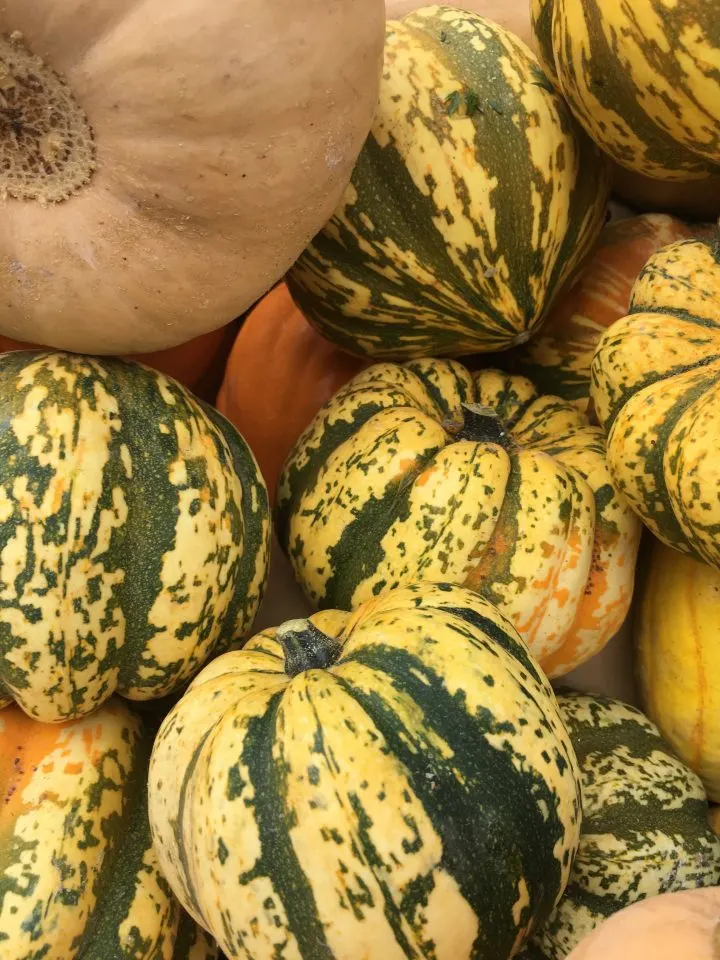 Mar Vista Farmers Market
Grand View at Venice Blvd., Los Angeles, CA
You'll find the Mar Vista Farmers Market happening each Sunday, rain or shine, from 9:00 am to 2:00 pm (except on major holidays). You'll find many vendors on hand, offering a large selection of fruits and vegetables, plants and flowers, prepared foods, as well as DJs who help to make a fun-filled atmosphere. In addition, there are lots of child-friendly activities at this Farmers Market. You'll find a free craft workshop for kids, with a different project each week and face painting on the 3rd, 4th & 5th Sundays of each month. Kids can participate in special kid-friendly cooking classes on the occasional Sunday, too.
Mar Vista Branch Library
12006 Venice Blvd., Los Angeles, CA 90066
The Mar Vista Branch Library offers many special activities and events for library patrons. Bring the kids for story time, join the quilting group (all materials are provided), join a discussion group, and more. Mark the calendar for Monday, November 7th when the library is hosting "Dream Big Science" — a hands-on, science related activity for children ages 3-6.The library is closed on Sundays.
Bikerowave
12255 Venice Blvd., Los Angeles, CA 90066
If you're looking to do more bike riding with your family, make sure you visit Bikerowave. Bikerowave is a not-for-profit, all volunteer "bicycle repair collective," meaning they teach visitors how to repair and maintain their bicycles. When you do stop by to work on your bikes, all tools, gloves, rags, sprays, and more (including guidance from a volunteer member) will be provided. Check the website for hours and information about fees.
Mar Vista Recreation Center and Park
11430 Woodbine Ave., Los Angeles, CA 90066
You won't run out of things to do at the Mar Vista Recreation Center. The facility offers a seasonal swimming pool, baseball diamonds, picnic area, a roller hockey rink, volleyball courts, tennis courts, a jogging path, basketball courts, and more. The Recreation Center also offers a variety of special classes, sports leagues, and seasonal camps.
Under the Sea Indoor Playground
3871 Grand View Blvd., Los Angeles, CA 90066
Kids will have lots of fun at Under the Sea, a popular indoor playground. Open play is offered Monday through Friday, but be sure to call ahead to confirm hours (they occasionally do close earlier for private parties). Children will have fun exploring, climbing, bouncing, and sliding. You'll also find a special infant corner complete with soft padding. Under the Sea is also a popular birthday party venue as well.
The Mar Vista Time Travel Mart
12515 Venice Blvd., Los Angeles, CA 90066
You'll feel good about shopping at the Time Travel Mart, because all the proceeds help support the programs at 826LA, a non-profit writing and tutoring organization. With the holiday season quickly approaching, you'll want to pay a visit to this eclectic shop where you just might find the perfect gift for several people on your list. The selection includes accessories, books, t-shirts, and more. (Open Tuesday through Sunday).
Bowlero Mar Vista
12125 Venice Blvd., Los Angeles, CA 90066
You can do much more than bowl at Bowlero Mar Vista. Families will also enjoy the arcade games, pinball machines, lounge area, on-site restaurant, and free Wi-Fi. And when you're ready to bowl, take advantage of the 28 bowling lanes featuring blacklight and floor-to-ceiling video screens at the end of each lane. Bowlero Mar Vista also makes a unique party venue.
Peach Tree Pottery
3795 Boise Ave., Los Angeles, CA 90066
Peach Tree Pottery is the place to go for families (kids and adults) who are interested in learning pottery basics. They offers, classes (including Saturday Kids Classes), private instruction, and group parties. Check the website for information on schedules and fees.
Disclaimer: MomsLA has made every effort to confirm the information in this article; however, things can often change. Therefore, MomsLA makes no representations or warranties about the accuracy of the information published here. MomsLA strongly urges you to confirm any event details, like date, time, location, and admission, with the third party hosting the event. You assume the sole risk of relying on any of the information in our list. MomsLA is in no way responsible for any injuries or damages you sustain while attending any third-party event posted on our website. Please read our Terms of Use which you have agreed to based on your continued use of this website. Some events have paid to be listed on MomsLA.