This post contains sponsored links.
La Crescenta-Montrose is a neighborhood offering much in terms of family-friendly activities. Whether you're looking for shopping options, a new public library to explore, or a different park to play at you'll find it here.
MomsLA is your source for Things to do in Los Angeles With Kids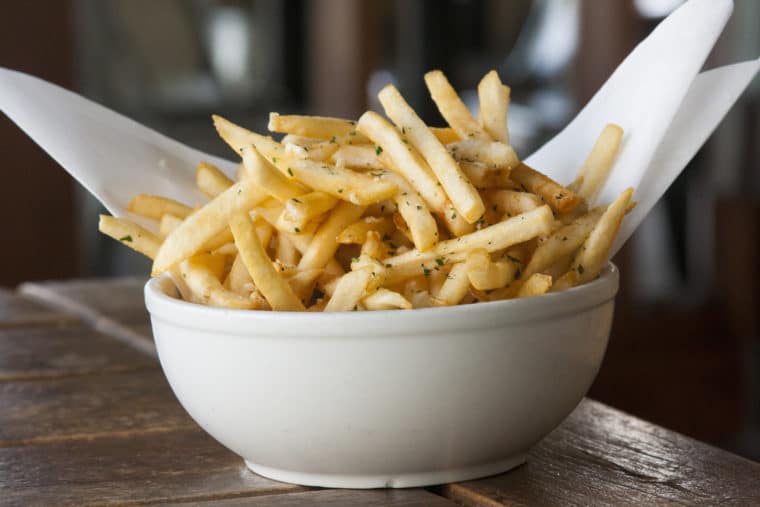 La Crescenta Library
2809 Foothill Blvd., La Crescenta, CA 91214
The La Crescenta Library is a branch of the County of Los Angeles Public Library system. This branch is open seven days a week and includes a designated children's area with a designated "Family Place." (The Family Place offers special parent-child workshops, resources for parents, as well as programs, activities, and toys for little ones). Special library events include story times, "family play dates," art activities through association with Barnsdall Arts, and much more. Check the website for a list of upcoming events.
Two Strike Park
5107 Rosemont Ave., La Crescenta, CA 91214
Two Strike Park is a local family favorite. Here you can take advantage of the green open spaces perfect for running, games of catch, and picnics. Kids will also like the basketball courts and children's play area. And in case you were wondering about the name of the park, the park was inspired by Mr. Dennis Morgan, a popular movie star of the 1940s and 1950s. He believed all children needed somewhere safe to play, and that a child who played in the street already had two strikes against him (with the third strike possibly being injured by a car). Mr. Morgan staged several celebrity baseball games to raise the money necessary to build Two Strike Park.
Tickle Tree Cafe
2835 Foothill Blvd., La Crescenta, CA 91214
Everyone will find something they like on the menu at the Tickle Tree Cafe. (Isn't that a fun name?) Parents will most likely want to try a cup of their popular coffee. The cafe is open seven days a week and serves breakfast, lunch, and dinner. While they don't advertise a designated kids menu, you'll find kid favorites such as grilled cheese and hamburgers on the menu. Or choose from their side menu which offers eggs, fruit cup, pancakes, and toast.
Crescenta Valley Community Regional Park
3901 Dunsmore Ave., La Crescenta, CA 91214
Bring the kids to Crescenta Valley Community Regional Park and enjoy some time outside in what locals call a "hidden jewel" of a park. There are lots of trees as well as native flora and fauna. Bring some magnifying glasses and go on an adventure walk to observe what you notice on your walk. You'll most likely find families hosting birthday parties. You'll also find picnic benches and a children's play area here.
Pickens Canyon Park
2391 W. Foothill Blvd., La Crescenta, CA 91214
You won't find a large play structure at Pickens Canyon Park. Instead, you'll find thoughtful landscaping, benches, and informational displays about the history of La Crescenta. This 8,000 square-foot pocket park serves as a great place to go for a leisurely stroll, learn some history, and maybe sit down and read a new (or favorite) book.
Montrose Shopping Park
Honolulu Ave., Montrose, CA
Some people consider Montrose to be a part of Glendale, while others consider it to be an extension of La Crescenta. So, if you're looking to explore a charming stretch that includes shops, restaurants, and more, then you'll want to stroll along Honolulu Avenue. Here you'll find famous name businesses such as Color Me Mine, as well as more independent shops such as Bellies, Babies, and Bosoms, the Montrose Candy Co., and the Once Upon a Time Bookstore. On Sundays from 9:00 am to 2:00 pm, you will also find the Harvest Market and Marketplace, a farmers market offering produce, flowers, collectibles, prepared foods, and an interactive children's area. Check the website for information about periodic events throughout the year as well as a map of the shopping district.
This post contains sponsored links to Neighborhoods.com, a full service brokerage and an easy to use online real estate resource that helps people find the perfect home as well as the ideal neighborhood.
MOMSLA IS YOUR SOURCE FOR THINGS TO DO IN LOS ANGELES WITH KIDS.
Disclaimer: MomsLA has made every effort to confirm the information in this article; however, things can often change. Therefore, MomsLA makes no representations or warranties about the accuracy of the information published here. MomsLA strongly urges you to confirm any event details, like date, time, location, and admission, with the third party hosting the event. You assume the sole risk of relying on any of the information in our list. MomsLA is in no way responsible for any injuries or damages you sustain while attending any third-party event posted on our website. Please read our Terms of Use which you have agreed to based on your continued use of this website. Some events have paid to be listed on MomsLA.