Pinkys up! Is there anything quite as elegant as having Afternoon Tea, complete with scones, lemon curd, finger sandwiches, and of course the tiniest and most delightful desserts? Commonly known as High Tea, this lovely activity is one of our absolutely favorite ways to enjoy carbs.
Afternoon Tea is a terrific way to celebrate Mother's Day or a Birthday for a special person in your life. Or how about having a Mommy & Me High Tea one of these days? Just for fun – and a nice excuse to play Dress-Up? Or what if you plan ahead with your close Mom friends and celebrate Galentine's Day?
Whatever your reason for wanting to have High Tea (and you don't have to have one – we won't judge), we've got a great list for you of the Best Places for Afternoon Tea in Los Angeles. Enjoy!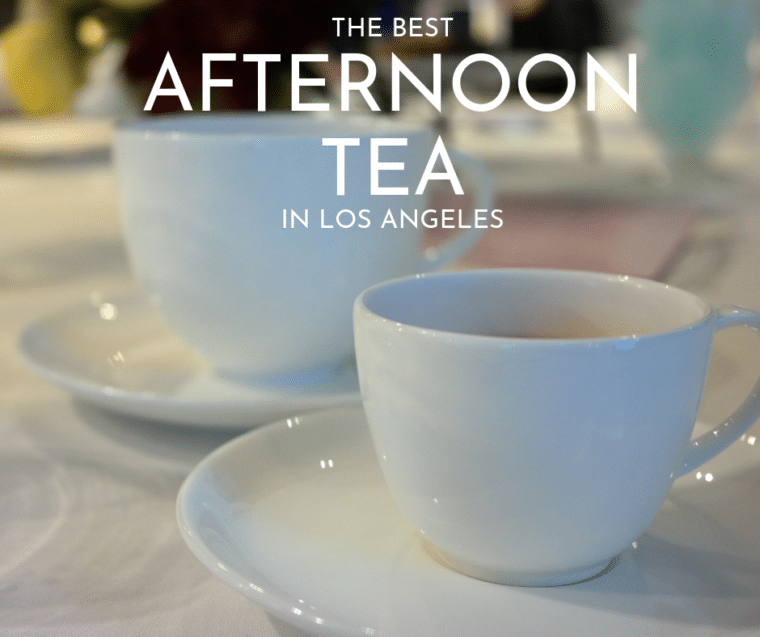 1020 N. San Vicente Blvd.
West Hollywood, CA 90069
Phone (310) 854-1111
There's a brand new tea in town: the Magical Tea, featuring a unicorn-themed tea experience, with colorful treats and teas for parents and their little ones. The menu, devised by Chef Anthony Keene, is a lovely array of cupcakes, French doughnuts, cotton candy, peanut butter and jelly macaroons, blueberry smoothies and much more. The fanciful bites are paired with premium teas from The Rare Tea Company, the hotel's tea partner and exclusive tea of the Royal Family. Tea is served Saturdays and Sundays 1:00-4:00pm during the regular Afternoon Tea Time, in The Sitting Room at The London.
1401 South Oak Knoll Avenue
Pasadena, CA 91106
Phone: (626) 568-3900
The tradition of Afternoon Tea is an important signature of The Langham brand worldwide, so you can enjoy afternoon tea there on a daily basis. The atmosphere in the Lobby Lounge is breathtaking with floor-to-ceiling windows, offering picturesque views of The Horseshoe Garden and San Marino. Along with their Afternoon tea with Wedgewood, the hotel also offers a Royal Tea, and on Sundays they offer their one-of-a-kind Chocolate Tea. For Children, the hotel offers a few very special events: On select dates in August and October they will serve their Imagine Tea, and in September they will serve their Etiquette Tea. Check their website to confirm details and make reservations.
465 South La Cienega Boulevard
Los Angeles, CA 90048
Phone: (310) 247-0400
A playful twist on a classic tradition, Tres by José Andrés serves afternoon tea on Saturdays and Sundays from 3pm-5pm. Jose Andres' Tres offers an unusual spin on afternoon tea, with a menu of snacks that include "tomato caviar," beet macaroon with goat cheese and a guacamole cone. Rather than tarts and shortbread, the sweets are playful things like rice crispy bon bons, chocolate pop rocks and pink lemonade pate de fruit.
1151 Oxford Road
San Marino, CA 91108
Phone: (626) 405-2100
Set amongst the breathtaking gardens of the Huntington and surrounded by art from the great masters of the past, The Rose Garden Tea Room offers a pot of brewed tea and a basket of freshly baked scones served at each table. From a central buffet, guests may choose from an array of savory finger sandwiches, imported and domestic cheeses, fresh fruit, chilled salads, and specialty desserts. Tea is served Wednesday–Monday from 12 p.m.–5 p.m., and Saturdays and Sundays from 10:30 a.m.–5 p.m. Please be aware that admission to The Huntington is a separate and required cost for all Tea Room guests.
Curious about Afternoon Tea Etiquette? Watch this quick video and you'll be a professional before you know it!
506 South Grand Avenue
Los Angeles, CA 90071
Phone: (213) 624-1011
Unique to downtown Los Angeles, traditional Afternoon Tea is available Saturdays and Sundays, 2 to 5pm at the Millennium Biltmore Hotel. Guests can enjoy the Victorian Tea, which includes a pot of tea from their selection of finely blended custom teas, an assortment of elegant tea sandwiches, freshly baked Pistachio and Currant Scones and a selection of French Macaroons, Caramel Tart and Chocolate Ganache, Madeleines and Cream Puffs.
17985 Pacific Coast Highway
Pacific Palisades, CA 90272
Phone: (310) 440-7300
Enjoy Tea by the Sea every Thursday and Saturday at 1:00 p.m., where you can enjoy a special experience inspired by the herbs, vegetables, and fruits that grow in the Villa's authentically recreated first century Roman gardens. Feast on a Mediterranean-inspired menu of savory panini, sweet scones and tea breads, and gourmet cakes and tarts—along with fruits, cheeses, and a varied selection of teas. Tea is served in the Founder's Room, an elegant space featuring floor-to-ceiling windows overlooking the Villa. Reservations are required.
75 North Baldwin Avenue
Sierra Madre, CA 91024
Phone: (626) 355-0045
The Four Seasons Tea Room is a beautiful yet charming experience with a European little town feeling and a great place to get dolled up with your girlfriends for an afternoon of tea. The Royal Afternoon Tea includes hot tea, tea sandwiches, salad, scones and jam and sweets and desserts. Tea is served Wednesdays – Sundays, with certain items only available on weekdays.
Want to learn more about Afternoon Tea, High Tea, and other British Food Customs? Click here to read this article on NPR.
701 Stone Canyon Road
Los Angeles, CA 90077
Phone: (310) 472-1211
Quite possibly the most astoundingly beautiful spot to host an afternoon tea, the Hotel Bel Air will delight you with their signature swans, lush foliage and romantic wooden bridge. Celebrity chef Wolfgang Puck has put his signature twist on all of the old favorites, including treats like Gruyere grilled cheese sandwich, smoked pork belly Wellington, Grand Marnier Cream puffs and sour cherry scones. Tea is served Fridays and Saturdays from 3-5pm.
801 South Pasadena Avenue
Pasadena, CA 91105
Phone: (626) 793-3337
Set in the city of the Rose bowl and Rose Parade, the Rose Tea Cottage offers an elegant English style afternoon tea Tuesday through Sunday at precisely 3 seatings: 1:00pm, 2:30pm and 4:00pm. Rose Tree Cottage is 'The' place in Pasadena where Downton Abbey "speak" is spoken.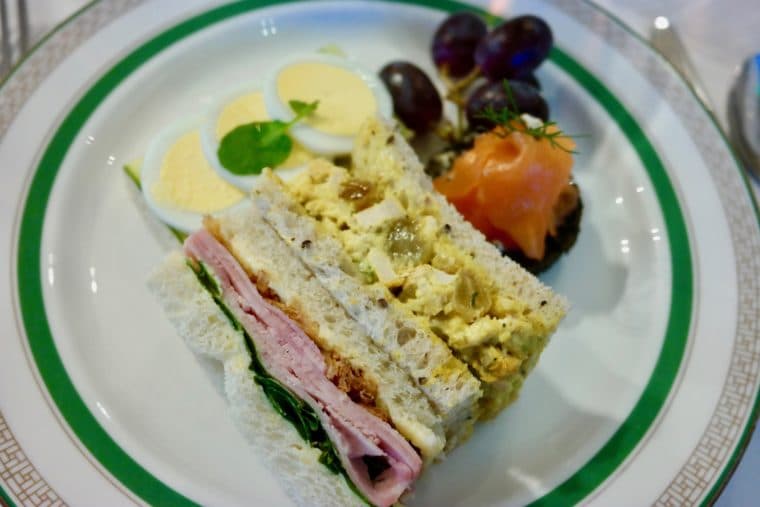 Two Locations:
1. DTLA 1310 West 6th Street, Los Angeles, CA 90017 (213) 483-6000
2. Santa Monica 2700 Wilshire Blvd., Santa Monica 90403 (310) 453-4000
The Pacific Dining car is a cool location for a fine tea. Well known for its old school decor and the fact that they are a fine dining establishment that is open 24hrs a day, the Pacific Dining Car offers afternoon tea by appointment only, with sandwiches, scones and assorted desserts.
9882 South Santa Monica Boulevard
Beverly Hills, CA 90212
Phone: (310) 551-2888
Every afternoon in The Living Room at the Peninsula Beverly Hills, traditional Afternoon Tea is served to the sound of a classical harpist, with seatings at 12:00pm, 2:30pm and 5:00pm. Afternoon Tea offers 19 choices of Loose Leaf Tea custom blended for The Peninsula Beverly Hills. The Royal Tea features an individual pot of tea, a glass of Champagne, freshly baked scones, and a selection of tea sandwiches and pastries. The Imperial Tea comes with all of the above plus a savory caviar cake and a Peninsula Page Boy cap cake wrapped to take home.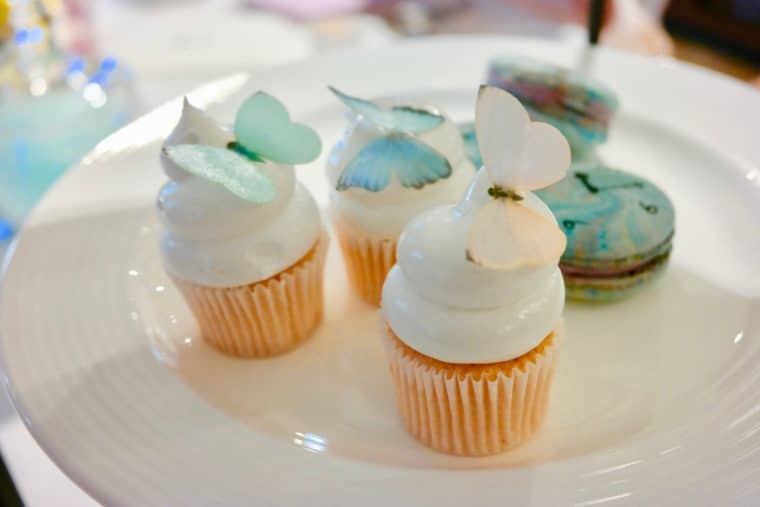 Four Locations:
1. 79 N. Raymond Street, Pasadena 91103 (626) 431-2832
2. Inside the Japanese American National Museum, 369 East 1st Street, LA 90012 (213) 258-2531
3. 6801 Hollywood Blvd., Hollywood 90028 (310) 472-8111
4. 1303 El Prado Ave., Torrance 90501 (424) 757-5222
With four locations around SoCal, the Chado Tea Room has a casual ambience that focuses more on actual tea than on the customs surrounding it. Guests can choose from 367 blend varieties for their pot of tea, which comes with a selection of toasted sandwiches, scones, jam and a slice of cake.
Afternoon Tea Near Me
In Los Angeles
---
We make every effort to ensure that all the facts in our articles are correct; however, readers are encouraged to double check opening hours and menus, as things can change.
MOMSLA IS YOUR SOURCE FOR THINGS TO DO IN LOS ANGELES WITH KIDS.
Disclaimer: MomsLA has made every effort to confirm the information in this article; however, things can often change. Therefore, MomsLA makes no representations or warranties about the accuracy of the information published here. MomsLA strongly urges you to confirm any event details, like date, time, location, and admission, with the third party hosting the event. You assume the sole risk of relying on any of the information in our list. MomsLA is in no way responsible for any injuries or damages you sustain while attending any third party event posted on our website. Please read our Terms of Use which you have agreed to based on your continued use of this website. Some events have paid to be listed on MomsLA.