Updated for 2024
Looking for a fun way to bond with your baby while learning something new and meeting new mommy friends? Take a Mommy & Me class! These programs are a wonderful way for new moms to meet each other, learn about their baby's development, get out of the house, and move their bodies.
Mommy and Me Classes in Los Angeles and SoCal
Below is a list of fun, educational, and engaging Mommy and Me classes in Los Angeles, as well as in multiple regions in SoCal, with lots of choices in age groups, and interests. You'll be sure to find one near you. (Regions listed alphabetically.)
---
Featured Mommy and Me Listings
Parent & Me Classes
Temple Beth Hillel, 12326 Riverside Dr Valley Village, CA 91607
Contact info: Shanti Greenspan Parenting Center Coordinator [email protected] (818)761-6983
Are you and your little one wanting to connect with other families? Our weekly Parent & Me classes at Beth Hillel are designed to meet the developmental and social needs of each child and to give parents and children a chance to play together as they explore our wonderful indoor and outdoor environments. All classes include time for free play, a snack, singing, time on the outside playground, and opportunities for parents to connect with other parents. Each week we focus on a Jewish theme or age-appropriate project, which often includes sensory experiences, such as music, science, art, movement, dance, and cooking. Open to everyone. Ages 0-2+. Mention this ad and receive $25 off your first registration.
---
The Family Room
Locations:
2130 Huntington Drive, San Marino, CA 91108
10116 Riverside Drive, Suite 201, Toluca Lake, CA 91602
The Family Room is a modern, inclusive space created just for you and your baby! From Prenatal classes to Parent & Me, Music, Yoga, and Toddlers, too, we've got you covered. Everyone talks about the baby (trust us, we do, too!), but we also talk about you, because we believe the babies thrive when their parents do. With two locations in the Los Angeles-area, we cover all the big developmental topics, like sleep, starting solids and language development, an opportunity to build community and make friends, playgroups, community walks, and so much more. We are here for you!
---
Amazing Mommy and Me Classes in Los Angeles
Okie Dokie Playgroup
4256 W 3rd St., Los Angeles, CA 90020 Los Angeles, CA 90020
At Okie Dokie Playgroup, we nurture creativity and curiosity in toddlers and preschoolers through experiences in art, music, science, and kinder prep. With guided open play sessions in a Montessori and Waldorf- inspired environment, and "Parent and Me" classes that offer a heartwarming space for caregivers and children to bond, learn, and grow together. Guided by a team of passionate child development specialists, Okie Dokie playgroup is more than a playgroup-it's a thriving community echoing with laughter, curiosity, and discovery. Our unique approach is our bilingual curriculum, seamlessly interweaving English and Spanish.
Mommy and Me Classes in Culver City
Zooga Yoga Classes: Little Monkeys, Little Flamingos, Family Zooga, Yogalates, Messy Art, and Storybook Theater
Culver City: 11054 Washington Blvd., Culver City, CA 90232 (Main Store)
West Hollywood: (8302 Melrose Ave. Suite A, LA, CA 90069)
(310) 839-6642
Ages: 20 months to 5 years
Zooga Yoga opened in 2012 and is one of the only studios dedicated to yoga for babies, toddlers, kids, and teens. Zooga offers special 45 minutes family yoga classes, yogalates, park gym, and so much more.
Family Music Classes with the Musikbox
12837 West Washington Blvd, Culver City, CA 90066
(310) 526-4140
Ages: Newborn to 3 years
The Musikbox offers two kinds of family music classes that are great for babies/kids of all ages. They truly believe music a vehicle that can help with development, language, literacy, pattern recognition and social/emotional growth. Classes are customized to each age group so they can gradually grow their knowledge and skills. Musikbox also can accommodate siblings of different ages if you call ahead.
Mommy and Me Classes in Eagle Rock
Bloom School of Music and Dance
Family Music & Family Dance Classes
2116 Colorado Blvd, Los Angeles, CA 90041
(323) 982-1655
"Music makes a difference". Bloom school will introduce music to your family through play, singing, drums, shaking, rocking, pretending, and of course, dance.
Introduce dance to your child through singing, dancing, fun props, and free expression. Little ones will be able to move their bodies and enjoy a "healthy way that builds confidence".
Grab a copy of our Book: Los Angeles with Kids!
Looking for Fun Things to do with Kids in LA? You'll love this book! This handy-dandy, portable paperback book is packed full of ideas for FUN all over SoCal! Keep it in the car, your purse, your diaper bag – and be ready for fun anytime, anywhere!
Mommy and Me Classes in Encino
MandarinArts Studio
Parent & Me-Mandarin, Music, Dance
16101 Ventura Blvd. #115, Encino, CA 91436
(818) 922-2210
Ages: 12-30 months
Three incredibly fun classes for parents and their little ones to participate in at Mandarin Arts. Families can move their bodies, learn Mandarin and learn to play music with a variety of instruments.
Shop the Haven offers a wide variety of classes for Mommy & Me and Parent & Me: Yoga, Music, Sign Language, Mother's Gathering, Second Time Moms, & Working Moms. Each course is specially put together to help babies develop and grow. Parents are supported through crafted courses and specialized curriculum. Come check out these very special classes! Class Times Vary based on the class, check out their online schedule.
Mommy and Me Classes in Glendale
The Parent Education Program provides a side-by-side learning experience for parents and their young children. Students participate in music, dance, stories, and art activities with their children in an observational preschool setting. Children also have the opportunity to learn social skills with their peers. Parenting issues are explored in discussion groups lead by professional parent educators.
Mommy and Me Classes in Hawthorne
The Rise Gym offers an incredible set of classes for active little ones. Kids can jump, crawl, climb, balance, and learn to do tumbling at one of these two parent and me classes. Once your little one has mastered these parent-led classes, kids can graduate to the next level with just the coach and their peers. Classes general at 11am and 1pm most weekdays
Mommy and Me Classes in Hermosa Beach
The Nest is a fun and community based space for new mommies and their babies to come together once a week. These classes are built to support and encourage one another while building lasting friendships. Classes are offered Mondays or Fridays (Times vary).
Mommy and Me Classes in Los Angeles
Outdoor Play with Tinkergarten
Locations vary and are offered at local parks on a rotating schedule
Ages: 1.5-8 years old
Tinkergarten teaches your kids to explore and learn through outdoor play. They discover the world around them in sensory, immersive and creative play. Parents are encouraged to participate to enhance the exercises, cooperative play, and more. Courses are taught in 6, 8, or 10 session series.
Parent & Me with Play 2 Progress
8013 Melrose Avenue, Los Angeles, CA 90046
(323) 782-3331
Ages: pre-crawlers, crawlers, and walkers
Play 2 Progress offers a wide variety of parent & me classes depending on the age and developmental stage of your little one. Help stimulate your child through sensory play, and occupational/physical therapy exercises. Little ones will love discovering the world through play, while building strong muscles and self-confidence.
LoveBug & Me Music
Locations: Los Feliz, Woodland Hills, Pasadena, San Marino, Eagle Rock, Santa Monica, Sherman Oaks, Calabasas, Glendale, Palisades
(310) 356-8363
[email protected]
Age: 0-6 years
LoveBug offers a wide variety of options that work best for you and your family: Take classes in person, virtually or in your own home. Their "acclaimed program offers special themes each session to capture the imaginations of kids & adults. Babies and toddlers alike gain an early appreciation for music, while enhancing brain development, listening, communication, reasoning, social and motor skills."
Mommy and Me Classes in Monterey Park
"Music, movement, balance and the basic dance steps are introduced to boys and girls in a fun, friendly and positive manner during this 30 minute class." Classes are offered Mondays through Thursdays and Saturdays.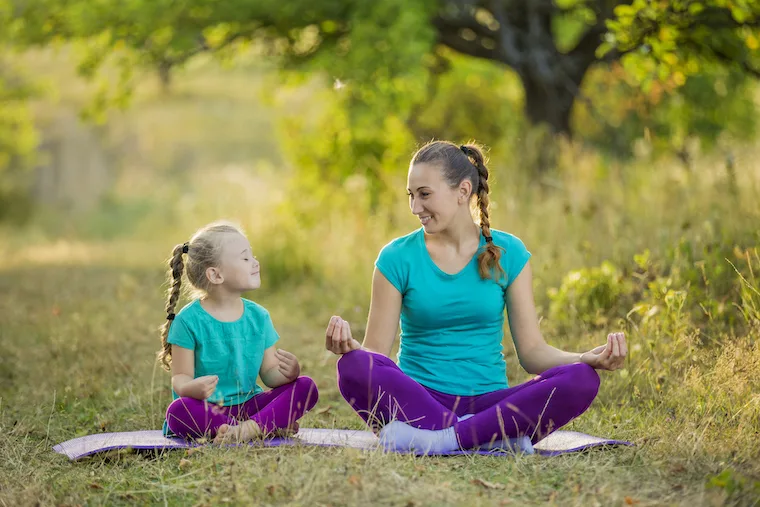 Mommy and Me Classes in Pacific Palisades
Parent/Child Swimming Lessons with Swimming LA
15777 Bowdoin St., Pacific Palisades, CA 90272 (Palisades Charter High School)
601 Pico Blvd., Santa Monica, CA 90405 (Santa Monica High School)
(310) 994-7946
Ages: 8 weeks to 36 months
These 25-minute classes will introduce your little ones to water safety skills, give you skin-to-skin bonding, acclimate your little one to water and back floats, promote rapid Brain Development and more. Class Times: Saturday, 12:30pm-1:30pm | Sundays: 10am-12:30pm.
Mommy and Me Classes in Pasadena
Invest in your child's well-being by participating in FREE Parent Education classes taught by certificated instructors with MA's in Early Childhood Education and Marriage and Family Counseling. They provide a supportive and stimulating environment for parents and children's optimal learning experience.
Little Champs Parent and Me at Club Champion Gymnastics
Pasadena – 145 Vista Ave., Suite 110, Pasadena, CA 91107
(626) 577-4496
[email protected]
Monrovia-905 S Myrtle, Monrovia, CA 91016
(626) 358-2581
Ages: 12 months to 3 years
Help your little one experience the world of gymnastics with this fun intro class. Toddlers can climb, jump and balance over a variety of color mazes, trampolines, balance beans and foam-covered mountains.
Parent and Infant & Parent Preschool Swim Classes
Rose Bowl Aquatics
360 N Arroyo Blvd., Pasadena, CA 91103
(626) 564-0330 x601
Ages: 6 months to 3 years
Parent and Me classes encourage water safety, fun, and lots of silliness. Infants and toddlers will get used to the water, survival skills and be able to swim short distances on their own.
Tiny Tykes with MyGym
300 E Colorado Blvd. #209, Pasadena, CA 91101
(626) 441-7800
(Additional Multiple Locations across LA)
Ages: 4 months-13 months
MyGym is a great place for little ones to exercise their bodies with stretching, songs, dances, balance games, introductory tumbling, and so much more. This program is a great way to get your little one moving and strengthening their agility and physical development. MyGym is located all over the LA area and will be perfect for any newborn to 18 month old child.
Mommy and Me Classes in San Dimas
Gymboree offers a wide variety of classes for your little ones: regular Gymboree, music, art, and preschool prep courses. Each class is customized to fit the social/physical/emotional development of your child through sensory play, music, and BUBBLES! A wonderful place for little ones and parents and meet new friends.
Mommy and Me Classes in Santa Monica
Parent & Me with Santa Monica School of Dance and Music
2923 Santa Monica Blvd, Santa Monica, CA 90404
(310) 453-7617
Ages: 1.5-2.5 yrs.,–Tuesdays 9:00am, 10:10am, 10:45am/Wednesday 9:00am, 10:10am/Thursday 9:35am, 10:45am/Saturday 9:00am
This 30 min class is for little ones who want to dance with their mommies in class. "Students will learn ballet and tap movements through imaginative play and storytelling." Moms will wear comfortable shoes while their little ones will wear required dance wear.
Parent & Me Swim with Santa Monica Swim
Annenberg Community Beach House
415 Pacific Coast Highway, Santa Monica, CA 90402
(310) 458-8700
Ages: 6 months-4+ years
Classes are seasonal. Please check their site for dates and times during spring/summer.
This class is designed for parent-child interaction and focuses on acquainting a child with the water through play and song.
Parent & Me Program with Pump Station
MAIN LOCATION: 2727 Main St., Suite F, Santa Monica, CA 90405
(310) 998-1981
(Other locations in Los Angeles, Sherman Oaks and Burbank)
Ages & Times: Course days/times vary depending on location, in-person/virtual setting and baby's birthdate. Moms must enroll at the start of the 8 week session.
Courses meet once a week for 75-minutes (8 weeks total). There are five 8-week sessions that are curated to begin when your little one is around 6-8 weeks and end when your baby is almost one. Courses cover a variety of topics/developmental stages that you and your baby will go through.
Mommy and Me Classes in Sherman Oaks
Two Hearts Yoga is perfect for moms and babies who need flexible classes with drop in visits and the option of taking them virtually. This yoga studio understands how chaotic life can be after a newborn, so they welcome children to join their classes and help both mom and child move their bodies, bond, and reset their minds. Class Times: Sunday at 9am, Wednesdays at 10am. Courses are virtual and in-person.
Mommy and Me Classes in Silverlake
Silverlake Yoga studio is one of the old studios in LA. You can bring your newborn to 14 months baby and participate in a fun and relaxing class. Stretch and strengthen your bodies together. Classes meet Fridays from 3:30pm-4:30pm.
Mommy and Me Classes in Studio City
Parent & Me with Play 2 Progress
12205 ½ Ventura Blvd., Studio City, CA 91604
(818) 358-3535
Ages: pre-crawlers, crawlers, and walkers
Play 2 Progress offers a wide variety of parent & me classes depending on the age and developmental stage of your little one. Help stimulate your child through sensory play, and occupational/physical therapy exercises. Little ones will love discovering the world through play, while building strong muscles and self-confidence.
Mommy and Me Classes in Tarzana
Parent & Me Program at Australian Swim
Woodcrest Private School
6043 Tampa Avenue, Tarzana, CA 91356
(855) 794-6232
(More locations in Fullerton, Santa Ana and Fountain Valley)
Ages: 3 months to 3 years (Ages 3-4 months swim free!)
Parent and me swim classes are customized to each child's age group and level. "Building on children's natural inclination of learning through play, our curriculum interweaves songs and games with swimming skills." Teach your little ones to be comfortable in the water, attain breath control, and move through the water independently.
Mommy and Me Classes in Toluca Lake
The Family Room
10116 Riverside Drive, Suite 201, Toluca Lake, 91602
Ages: Newborn to Toddlers
The Family Room offers unique and thoughtful courses created by child development experts. Their inclusive, evidence-based program helps new parents and infants get the support they need. Course topics include Sleep, tummy time, food, teething, transitions, screen time, safety, speech & language, PLUS check out their original location in San Marino.
Mommy and Me Classes in Torrance
No Matter your little one's age, The Little Gym has the right class for them. "From infant to toddler, our Parent and Child classes in Torrance promote early development and provide a strong foundation for your child's critical first three years." Days and times of classes vary based on age.
Mommy and Me Classes in Venice
Parent & Me Music Classes with Baila Baila Program
Capoeira Besouro Studio
709 Lincoln Blvd., Venice CA 90291
(310) 494-6226
[email protected]
Ages 0-1.5 (Crawlers)–Wednesday & Friday at 11:30pm
Ages: 1.5-3 (confident walkers)–Wednesdays at 10:30am and Friday at 10:30am
Introduce your little one to Spanish through music, arts, sensory play, story time and games. Wear comfy clothes and get ready to dance, engage, and immerse yourself in the language during one of their 45-minute classes.
Mommy and Me Classes in West Hills
Parent-Tot Program with SwimRight Academy
de Toledo High School
22622 Vanowen St, West Hills, CA 91307
(818) 287-8797
[email protected]
West Los Angeles location:
Westside JCC, 5870 W. Olympic Blvd, LA, CA 90036
(323) 525-0323
[email protected]
Ages: under 2 years old
This parent-tot program is the perfect way to bond with your little one while establishing comfort in the water. Little ones will learn how to float and go under water safely while using songs, games and more.
Mommy and Me Classes in West Los Angeles
Mommy & Me with Dance for Kids
11677 San Vicente Blvd #312, Brentwood, CA 90049
(310) 820-5437
Ages: 19 months & up
Dance for kids offers flexible 45 min drop in classes for little ones to dance with their parent/caretaker. A great way to learn creativity, rhythm, balance and listening skills. Classes are offered Tuesday and Friday 11:30am-12:15pm and Saturday 9:45am-10:30am. Attendance is limited to make sure to call their number or reserve a spot online.
Mommy and Me Classes with PlayCreations Kids
Locations Vary near Westwood, CA (Classes come to you or are taught in Synagogues located on the Westside. Please see their site for more info.
(310) 571-8028
[email protected]
Ages: 6 months = 3 years
PlayCreations offers a unique set of fun and interesting classes for babies, toddlers, and children. They focus on brain, motor & language development, sensory & pretend play, communication, music, and more. PlayCreations offers fresh courses like Sports Motor Play, Shabbat Class, and Preschool Prep. Make your own class with girlfriends or join a class at one of many Synagogues on the Westside.
"Music helps little minds learn new words, colors, shapes, and sounds while working on their hand-eye coordination and sharing skills." Bring your little one and help them explore different sounds and instruments! Classes are Saturdays at 10:00am-10:45am and 11:00am-11:45am.
Virtual Mommy and Me Classes
Learn French with your little one in this "warm, loving, and supportive environment. Music and playtime activities to help children in their language acquisition while parents" are able to learn alongside them! The instructor, Laura Hugond, is from the South of France and moved to LA 6 years ago. Laura is passionate about teaching and has found a really fun way to offer a new kind of parent and me class. Classes meet Virtually Tuesdays & Wednesdays at 9:30am
What's the difference between Mommy and Me Groups and Classes?
Parent and Me Classes are organized, with a teacher or facilitator, have a set start time and end time, and there will be a fee to participate. A Mommy and me Group is really more like a Playgroup, and there will be less structure usually, and probably there won't be any fee to participate. You can find local playgroups through organizations like MOMS Club International, Mocha Moms, or MOPS (Moms of Preschoolers).
What are some Mommy and Me activities?
Mommy and Me music is one of the terrific ways you'll be able to play with your baby or toddler in a group. Singing songs is a super fun thing to do with a toddler, and "music" can be interpreted very loosely here: banging on a drum or shaking some bells counts! Babies just love to be sung to, and you'll probably get lots of smiles!
Another fun class idea is Mommy and Me Yoga classes for toddlers. Seems like Moms can always benefit from stretching and breathing, and kids love it, too. Plus there's almost nothing as adorable as being in Down Dog and having a kid crawl underneath you! It tickles, too!
Related: Baby Road Trip Essentials
What age can you start Mommy and Me Classes?
Parents are always looking for things to do with toddlers in Los Angeles, and Mommy and Me Toddler classes are a perfect idea. Toddlers can be super energetic and having some structure built-in is often helpful. Kids love routine, so knowing that the class starts a certain way every time, like with circle time, or a special song, helps kids organize themselves. Or knowing that the class ends with clean-up time is a good way to help them self-regulate.
Some parents want classes they can share with their babies and infants, and you'll find many options in SoCal. Teaching babies to swim is not only fun, but can help with water safety, and it's for sure an activity for parent and child together. Besides that, there are dozens of what people also call Baby Classes here on this list – and they're really the same as Mommy and Me.
Related: LA Celebrity Moms Top Baby Picks
Can Dads come to Mommy and Me Classes?
Many families share the joy of raising children equally, so you'll find Dads at some Mommy and Me classes, but it's a good idea to check with the teacher first. Some classes are filled with a majority of Moms, and some Dads may not feel comfortable in that kind of setting. It's an individual choice.
Some of the most popular Parent and Me classes will offer special Dads-only sessions, so be sure to ask.
Google Map of Mommy and Me Classes in Los Angeles
If you've been searching for "Mommy and me classes near me," "Baby Classes Near me," or Toddler classes near me" you have found the right info! We've found over 30 Mommy and Me and Baby Classes all around Southern California for this list – and we even made a Google Map!
Know of any Mommy and Me Classes we missed? Let us know in the comments!
Esther Chang is the founder of MarkelandMe: a blog about family, food and the fun in between. In her spare time she loves to travel and plan events. She lives in the Mid-Wilshire area with her husband and 2 daughters.
Disclaimer: MomsLA has made every effort to confirm the information in this article; however, things can often change. Therefore, MomsLA makes no representations or warranties about the accuracy of the information published here. MomsLA strongly urges you to confirm any event details, like date, time, location, and admission, with the third party hosting the event. You assume the sole risk of relying on any of the information in our list. MomsLA is in no way responsible for any injuries or damages you sustain while attending any third-party event posted on our website. Please read our Terms of Use which you have agreed to based on your continued use of this website. Some events have paid to be listed on MomsLA.