Have you ever taken your family to pick cherries? Cherry picking is one way to have a great family adventure, and also end up with delicious treats to eat afterwards. Scroll down to find recipes for using those cherries!
There are several cherry farms in Leona Valley that allow you to pick your own fruit. Leona Valley is within LA County, close to Santa Clarita and Palmdale, an easy drive from Los Angeles.
When is Cherry Season?
Cherry season in California happens every Spring, usually at the end of April or the beginning of May, and each year it's a bit different, so double check with each farm before you go. The season is short, so once you find out it's time, you'll need to get to the farm soon.
Each farm or cherry orchard listed will have contact info for you to call or email, or you can follow them on their social media channels to check when they're going to be open.
MAP – Cherry Picking Near Me
Know Before You Go
Cherry season is very short, so it's a really smart idea to sign up for the farm's email list, or follow them on social media to find out when to head up there for your U-Pick Cherry adventure!
Each Farm will also be able to let you know when they are picked out or sold out.
Each farm has their own rules about how you are allowed to pick cherries, whether you can bring a picnic, whether they accept cash only or if they can accept credit cards.
Each Cherry Orchard can also tell you whether they charge for parking or it's free, whether you should bring your own bucket or if they provide one. In short, do your research before you make the drive so that you won't be surprised.
Types of Cherries Grown in Southern California
Farmers in the Leona Valley have been growing cherries for 50 years, and the region is known for several varieties of cherries:
Bing Cherries, the most prevalent kind in California, sweet
Brooks Cherries, a sweet variety
Burlat Cherries, an early sweet variety
Lapin Cherries
Montmorency Cherries, a variety of sour cherry
Rainer Cherries, a yellow niche variety with a red blush
Skeena Cherries, considered a late-season cherry
Stella Cherries, a bright red variety
Tartarian Cherries, sweet dark variety
Tulare Cherries, a large, dark red variety, not quite as firm as Bing, a bit tart, but still sweet
Van Cherries, a dark, sweet, mid-season variety
Cherry Parade and Festival
Each year on the first Saturday in June, the Leona Valley Improvement Association, an all-volunteer Non-profit organization, hosts their annual Cherry Parade and Festival, and it sounds like something you do not want to miss!
Besides the parade, there's a craft market, food vendors, live music, Cherry Queens, a car show, a Cherry Pie eating contest (because of course there is), and something we're dying to try: a Deep-Fried Cherry Burrito!
Farms for Cherry Picking in SoCal – LA County
Amber's Sweet Cherries
Fruits they grow: Burlat cherries, and Brooks Cherries, and they also sell honey and handmade soap. They accept cash, and they recommend bringing a long a cooler to store the cherries you pick if you have a long drive back home. It's best to keep them cool. They also ask that you don't bring your dog.
Fruits they grow: Pearl Cherries and they sell local honey. They accept cash only.
JLFarms
7651 East Avenue U, Littlerock, CA 93543
(661) 944-9903
[email protected]
Fruits they grow: Rainier Cherries, Bing Cherries, Lapin Cherries, and Brooks Cherries. They ask that you do not bring dogs to the orchard.
Fruits they grow: Bing Cherries, Brooks Cherries and Lapin Cherries.
Fruits they grow: Rainier cherries, Bing cherries, and Skeena cherries, and they also sell honey and their famous Cherry Lavender Sweet Tea. Their farm has animals you and your kids may enjoy seeing and taking pictures with, too. Note that they accept CASH only, and ask that you don't bring your pets.
Fruits they grow: Bing cherries, Brooks Cherries, Rainer Cherries, and Tulare Cherries, and they also sell their honey. Note that they ask you not to bring dogs to the orchard.
Windy Ridge Ranch
9811 Leona Avenue, Leona Valley, CA 93551
(661) 270-9106
Fruits they grow: Bing cherries, Rainier Cherries, Asian pears, Gala apples, and plums. Check with them for all the different growing and picking seasons.
Cherry Orchards in Riverside County
Guldseth Cherry Orchard
9150 Whispering Pines Road, Cherry Valley, CA 92223
(951) 845-2490
Fruits they grow: Bing Cherries, Lambert Cherries, Royal Ann Cherries, Hardy Giant Cherries, Rainier Cherries, Van Cherries, Tartarian Cherries, as well as stone fruit, vegetables and walnuts.
Fruits they grow: cherries
B&R Cherry Orchard
1106 East 11th Street, Beaumont, CA 92223
(951) 845-1548
Fruit they grow: Rainier Cherries.
Related: Pick Blueberries in SoCal
Cherry Recipes
If you can keep yourself from eating the delicious cherries you've picked right out of the bucket on the way home, you can try one of these amazing recipes we found. Whether you want to make something sweet or savory, there are plenty of recipes to try.
Wow! This looks like a terrific way to use cherries in the main course of your Summer entertaining plans.
This looks like a dessert and a healthy snack at the same time!
This recipe calls for fresh cherries, which is what you'll have after visiting these farms. All it takes is time to pit them!
Play your cards right and you'll be able to enjoy your Summer's cherry harvest for months to come!
The photos make this look like perfection, and we're sure that no matter what yours looks like, it'll be delish!
They look almost too beautiful to eat – almost!
Wow – there's a reason the classics became the classics. This pie looks like the perfect dessert for your Summer BBQ!
Whatever you make with your fresh cherries, we hope you enjoy!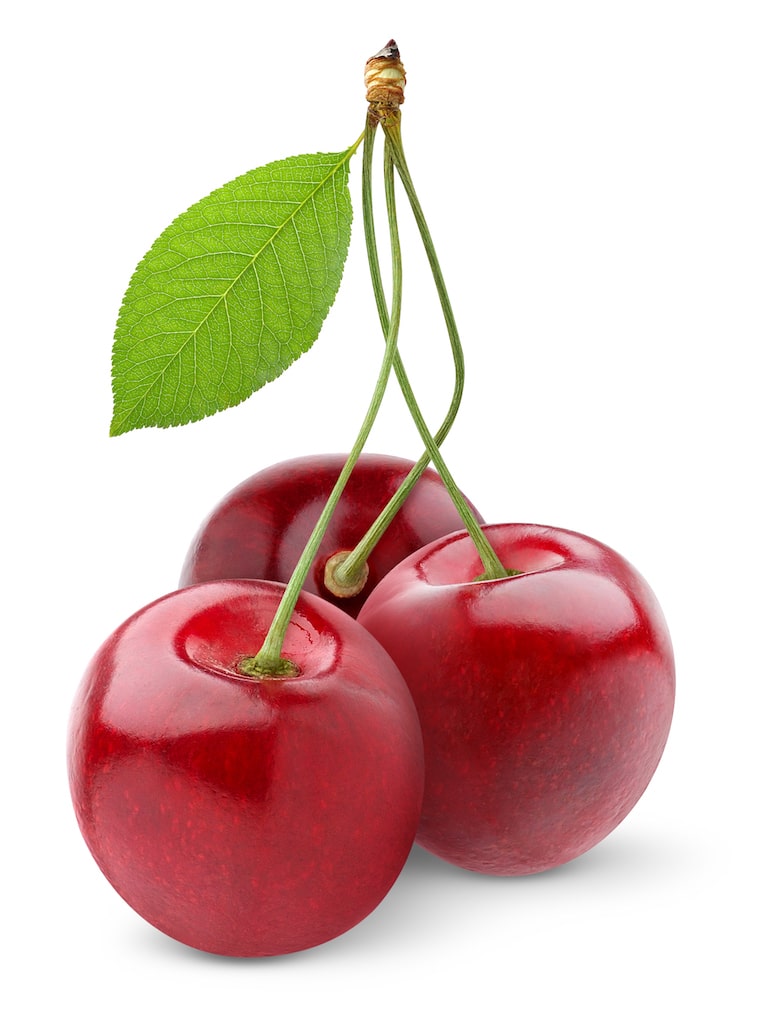 Disclaimer: MomsLA has made every effort to confirm the information in this article; however, things can often change. Therefore, MomsLA makes no representations or warranties about the accuracy of the information published here. MomsLA strongly urges you to confirm any event details, like date, time, location, and admission, with the third party hosting the event. You assume the sole risk of relying on any of the information in our list. MomsLA is in no way responsible for any injuries or damages you sustain while attending any third party event posted on our website. Please read our Terms of Use which you have agreed to based on your continued use of this website. Some events have paid to be listed on MomsLA.