Where to Go Apple Picking Near Los Angeles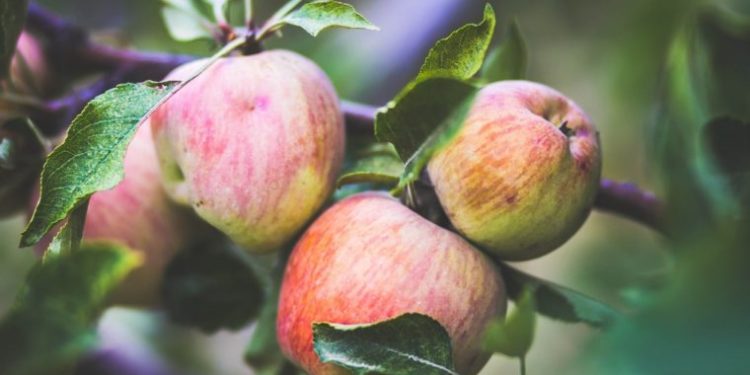 It's Apple Picking Season and we think it's a great way to have fun for the whole family. There are a handful of apple farms near Los Angeles that will let you come and pick your own. Plus most of them have additional activities to try: how about making your own cider for one! Or taking a hayride.
Even though some people think we don't have seasons in Los Angeles, it's just not true – and the apples prove it! We've got a list of seven farms for apple picking near Los Angeles you can choose from. Be sure to check each location's current crop status and hours before you visit.
7 Apple Picking Farms Near Los Angeles
Riley's Farm
12261 S. Oak Glen Rd., Oak Glen, CA 92399
Riley's Farm is a "working apple orchard and living history farm featuring pick-your-own fruit, living history education, dinner theatre" and more. Families will enjoy several "U-Pick" options (depending on the season) including apples, pears, strawberries, and blackberries. (Check the website for details). Families can also pre-order a pie from the Colonial Chesterfield Bakery to guarantee you've got one of these tasty treats saved with your name on it!
The Apple Stand
See Canyon Fruit Ranch
2345 See Canyon Rd., San Luis Obispo, CA 93405
If you're heading north along the central coast, stop at the See Canyon Fruit Ranch in San Luis Obispo. The Apple Stand is open daily from 10:00 am to 5:00 pm from September through the end of November. A variety of different apples are offered here, depending on when you visit, including Red Delicious, Gala, Pippin, and many more. Families can also enjoy freshly pressed apple cider, ranch-raised honey, farm fresh eggs, apple butter, and lots more.
Parrish Pioneer Ranch
38561 Oak Glen Rd., Yucaipa, CA 92399
You'll find many varieties of apples at Parrish Ranch including some that are unique to this area including the Vasquez which was "developed by long-time Parrish Ranch foreman, Juan Vasquez." Apple season means the Parrish Pioneer Ranch is open seven days a week from 9:00 am to 5:00 pm. There are also lots of items to sample including apple cider, apple butter, apple salsa, and more. Be sure to take your time and explore the area. Families will find a variety of wildlife including pygmy goats, livestock, chickens and turkeys, a miniature donkey, and more.
Los Rios Rancho
39611 Oak Glen Rd., Oak Glen, CA 92399
Los Rios Rancho is regarded as "southern California's largest Apple farm in operation since 1906." Visiting families will find traditional farming techniques here as well as historic entertainment and lots of fun. During fall weekends, families will enjoy wagon and hayrides, a petting zoo, corn maze, and more. They also offer fresh-pressed sweet cider year round, and have an on-site cafe and country store which are also open year-round.
Snow-Line Orchard
39400 Oak Glen Rd., Oak Glen, CA 92399
"Since 1898, Snow-Line Orchard has been a source of apples, cider, and beautiful views." You'll find a variety of items here including fresh apples, cider, specialty gifts, farm-made wine, and more. You'll want to make sure to taste the mini cider donuts (and even bring some home!). They are open seven days a week, from 9:00 am to 5:00 pm. You'll find picnic tables on site, so be sure to pack a picnic and enjoy the beautiful scenery while you're there.
SLO Creek Farms
6455 Monte Rd., San Luis Obispo, CA 93401
Families are invited to enjoy U-Pick Apple Season at SLO Creek Farms everyday from 11:00 am to 5:00 pm (from September through the end of November). These organic apples grow on the 44-acre site and promise to be the "best apples you'll ever taste." Families also speak highly of the generally not crowded, relatively quiet atmosphere found here.
Willowbrook Apple Farm
12099 S. Oak Glen Rd., Yucaipa, CA 92399
Come explore Willowbrook Apple Farm on Saturdays and Sundays from 10:00 am to 4:00 pm, from Labor Day weekend through the Sunday before Thanksgiving. Families can do it all here – pick fresh apples, meet farm animals, take a tractor ride, and press your own apple cider. (Be sure to check the website for updates – the Farm was predicting a later harvest this year.)
MOMSLA IS YOUR SOURCE FOR THINGS TO DO
IN LOS ANGELES WITH KIDS.
[social-bio]