Updated for 2022
Los Angeles has a wealth of amazing kid-friendly museums with interactive exhibits, cool experiments, live animals and spectacular play spaces. From exploring the past to sustaining the future, from playtime to hands-on educational STEM opportunities, this list of family-friendly museums in Los Angeles offers children of all ages the best options for discovering history, science, technology, culture, art and, most of all, fun!
Related Articles:
Museum List
Academy Museum of Motion Pictures
Aquarium of the Pacific
California Science Center
Cayton Children's Museum
Discovery Cube Los Angeles
Discovery Cube Orange County
Getty Center
Getty Villa
GRAMMY Museum
Kidseum at the Bowers Museum
Kidspace Children's Museum
La Brea Tar Pits and Page Museum
Los Angeles County Museum of Art (LACMA)
Los Angeles Fire Department Museum
Los Angeles Zoo
Natural History Museum
Petersen Automotive Museum
Pretend City Children's Museum
Reagan Library
Skirball Cultural Center
Travel Town Museum
show less
Best Museums for Kids in Los Angeles and Around SoCal
Opened in 2021, this is the movie museum that Los Angeles has been waiting for. The "Entertainment Capital of the World" is now the home of a space that pays homage to film and the filmmakers we all love. There are exhibits designed for all ages, and your whole family is sure to find it delightful. Of course there's a terrific screening facility on site, and the Academy hosts weekly family movie matinees, various family events throughout the year, and hosts monthly "Calm Mornings" designed for neurodivergent visitors can experience the museum with lowered light and sound levels.
The Aquarium is a terrific place to take your kids, especially when they're young. The multi-colored fish and marine life are eye-catching and will delight children – and the adults who accompany them! Plus it's a way to learn about animals from deep under the sea that we may never get to see up close any other way.
3. California Science Center
700 Exposition Park Drive, Los Angeles, CA 90037
The Science Center is open to the public seven days a week, 362 days per year, with free general admission to its permanent exhibit galleries. The Science Center spans more than 400,000 sq. feet and includes four major exhibit sections: World of Life, Creative World, Ecosystems and the amazing Space Shuttle Endeavor that is a must see.
4. Cayton Children's Museum
(formerly The Zimmer Museum)
395 Santa Monica Place, Suite 374, Santa Monica, CA 90401
The Cayton Children's Museum is dedicated to teaching everyone about the big ideas of global citizenship, community responsibility, and cultural sensitivity. Their mission is to promote values that help make a better society through interactive learning, creative self-expression and art experiences for children of all ages.
5 + 6. Discovery Cube Los Angeles and Orange County
Two Locations:
11800 Foothill Boulevard, Los Angeles, CA 91342
2500 N Main Street, Santa Ana, CA 92805
The Discovery Cube is a fantastic museum, with two locations in SoCal, dedicated to teaching STEM proficiency, Environmental Stewardship, Healthy Living and Early Learning. From stepping into a simulated helicopter to take a tour of California's natural resources to a scavenger hunt in a grocery store, the fun and learning never ends at the Discovery Cube. Read our guide!
7. The Getty Center
1200 Getty Center Drive, Los Angeles, CA 90049-1679
The J. Paul Getty Trust is a cultural and philanthropic institution dedicated to critical thinking in the presentation, conservation, and interpretation of the world's artistic legacy. You can see a dazzling display of priceless art, architecture, and gardens, and admission to the Getty Center is FREE, although you will need to pay for parking.
8. The Getty Villa
17985 Pacific Coast Highway, Malibu, CA 90272
The Getty Villa may seem like an unusual choice for taking the kids, as the museum is filled with antiquities rather than STEM exhibits, but the setting in Malibu is lovely and we feel it's a wonderful place to take the kids. You'll be able to stroll the grounds of what is an amazing recreation of an ancient Roman country home. Besides being FREE to visit, there are several special activities designed for families you should try. Note that you will need to pay for parking.
If your kids love music, then the GRAMMY Museum should definitely be on your must-visit list. In addition to exhibits showing how the actual Grammy award has evolved over time, the Museum has several permanent exhibits about different aspects of the music-making process. Kids will enjoy seeing a variety of memorabilia including hand-written lyrics, photos, costumes, and more. Be sure to spend some time in the "Roland LIVE" section where families can play electronic musical instruments.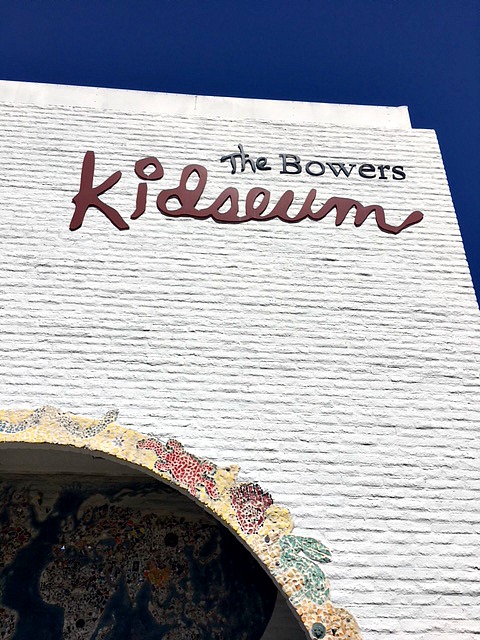 NOTE: The Kidseum is currently undergoing renovations, but family programming continues at the Bowers. Kidseum gives kids the opportunity to learn about cultures and art from around the world. Kids will find many ways to be actively engaged here including creating art, being an archaeologist for a day, traveling through time (through the magic of the Green Screen Time Machine), and more.
The Kidspace Children's Museum has over 3.5 acres of interactive environments with a mission to nurture the potential of all children through kid-driven experiences, inspiring them to become joyful, active learners. The Robert and Mary Galvin Physics Forest is a super fun outdoor interactive experience with 13 different hands-on exhibits to nurture and inspire children to be the innovators and creators of tomorrow.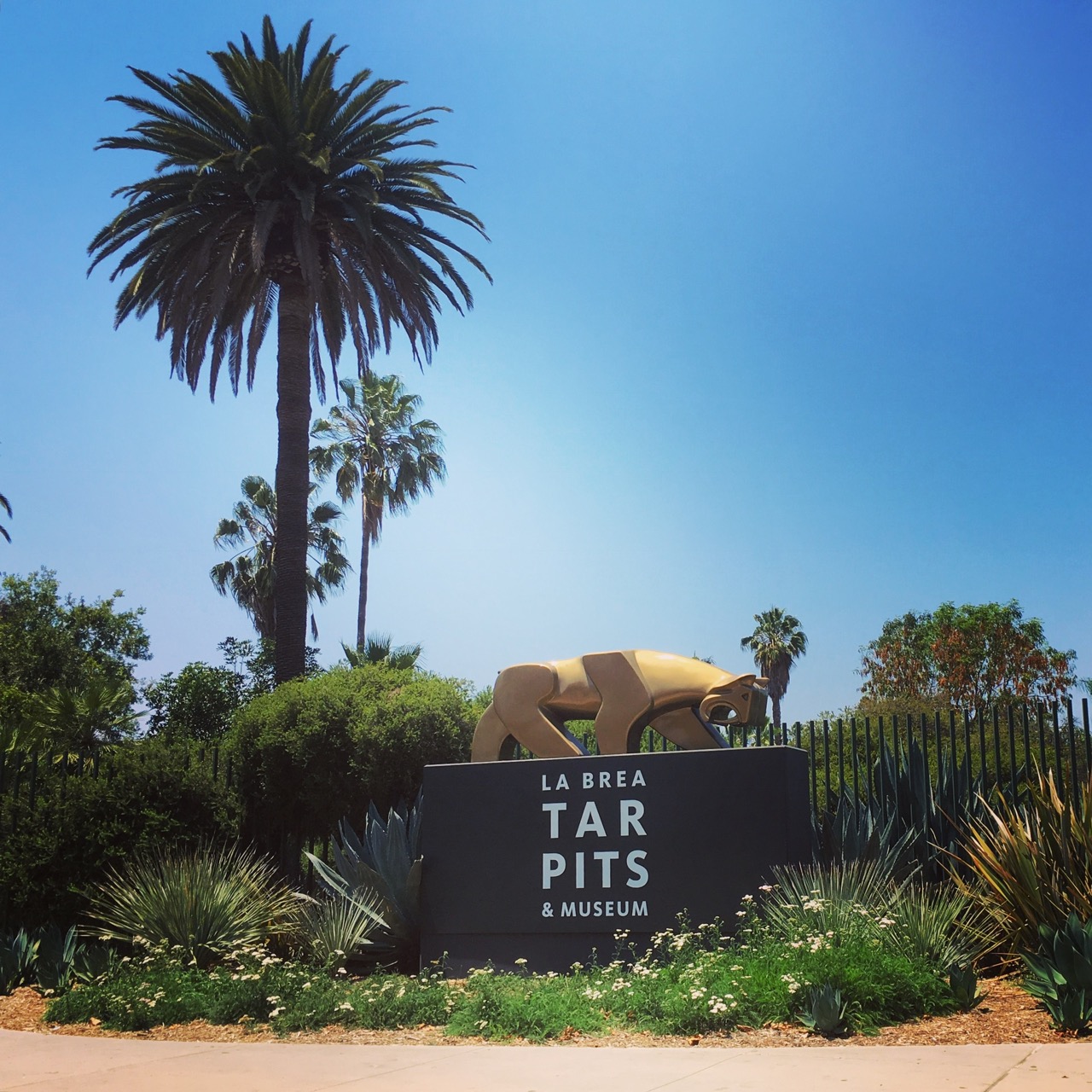 The Page Museum at the La Brea Tar Pits is the only consistently active urban Ice Age excavation site in the world and it houses one of the world's largest and most diverse collections of Late Pleistocene fossils. After The Page Museum excavates ice age creatures outside in the tar pits, they bring them inside the Page Museum where visitors can watch paleontology in action.
LACMA is undergoing a massive renovation at the time of publication, which means there are temporarily fewer indoor exhibits to explore. However, there is still some amazing art to see, including "Metropolis II," by the artist Chris Burden, which is sure to fascinate kids (as much as it does adults). The outdoor sculpture gardens that remain open include some iconic and amazing things to see. For example, try walking underneath "Levitated Mass," a giant boulder suspended over a walkway that should make everyone appreciate the engineering required, or get a selfie in front of "Urban Light," with dozens of light poles placed in formation – possibly one of the most "Instagrammable spots" in Los Angeles.
Kids who love learning about firefighters will love visiting the L.A. Fire Department Museum in Hollywood. Families will view classic LAFD vehicles and equipment, memorabilia, and there's also a special kids education center. The Museum is housed in Old Fire Station 27, is open each Saturday from 10:00 am to 4:00 pm, and offers free admission.
The Zoo is like a Museum of animals, and as a bonus, our Zoo is also a botanical garden, with over 750 species of plants on site. This living museum is perfect for kids (of all ages) who want to see, learn about, and interact with animals from all over the world.
The Natural History Museum of Los Angeles protects over 35 million specimens, dating back 4.5 billion years. A trip to the NHM's new Dinosaur Hall with children of all ages is a sight to behold. It is one of the most extraordinary dinosaur exhibits in the world, and the premier dinosaur experience in the western United States. Inside are more than 300 real fossils, and 20 complete dinosaurs and ancient sea creatures.
The Petersen is a great opportunity for family fun and learning, with something that appeals to parents and kids of all ages. From child-centered spaces to recurring programs, visitors are invited to drive into the world of the automobile in lots of different ways. There are interactive exhibits, art projects, automotive awareness workshops and more.
At Pretend City, kids have the chance to be actively engaged and learn how the real world works. Pretend city describes itself as "the world in a nut-shell." 17 interactive exhibits and activities allow kids to practice problem solving, critical thinking, math skills, and more. Exhibits include an art studio, a cafe, a post office, a grocery store, and more. Admission is $12.50 for each visitor; infants one year old and younger are free. The Museum is a nut-free facility.
The Ronald Reagan Presidential Library is the final resting place of America's 40th President Ronald Reagan and contains over 55 million pages of Gubernatorial, Presidential and personal papers and over 44,000 gifts and artifacts chronicling the lives of Ronald and Nancy Reagan it is also home to the Air Force One. The Air Force One Discovery Center is an immersive, educational experience meant to inspire the next generation of student leaders.
20. Skirball Cultural Center
2701 North Sepulveda Boulevard, Los Angeles, CA 90049
Open to the public since 1996, the Skirball Cultural Center has established itself as one of the world's most dynamic Jewish cultural institutions in Los Angeles. Its mission is to explore the connections between 4,000 years of Jewish heritage and the vitality of American democratic ideals. The Skirball Cultural Center achieves its mission through educational programs that explore the literary, visual, and performing arts from around the world; through the display and interpretation of its permanent collections and changing exhibitions and through an amazing interactive family destination inspired by the Noah's Ark story.
21. Travel Town Museum
5200 Zoo Drive, Los Angeles, CA 90027
Located in Griffith Park, Travel Town is a perfect spot to visit for kids who love trains! Learn about railroad history in Los Angeles, walk among a variety of railroad passenger cars, and take a ride on a miniature train (tickets for rides are $2.75 each). On the 2nd Saturday of each month, docent-guided tours are offered as well. They're open 364 days of the year (except for Christmas) and there is no admission fee.
Disclaimer: MomsLA has made every effort to confirm the information in this article; however, things can often change. Therefore, MomsLA makes no representations or warranties about the accuracy of the information published here. MomsLA strongly urges you to confirm any event details, like date, time, location, and admission, with the third party hosting the event. You assume the sole risk of relying on any of the information in our list. MomsLA is in no way responsible for any injuries or damages you sustain while attending any third party event posted on our website. Please read our Terms of Use which you have agreed to based on your continued use of this website. Some events have paid to be listed on MomsLA.