Updated for 2021
Are you looking for fun things to do in Los Angeles during Thanksgiving week? The kids are off school, family may be coming into town, and you've got a lot of days to fill.
Luckily, there is always something fun to do in and around LA. And Thanksgiving week, there are so many great ways for families to help out, volunteer, and make it a better holiday for others.
If you're going to be working this week, read our list of Thanksgiving Camps in Los Angeles.
More fun in Los Angeles this season!
Things To Do Every Day of Thanksgiving Week
Saturday, November 20
Surfing Santa Competition
Salt Creek Beach
33333 Pacific Coast Hwy, Dana Point, CA
Ready for an only-in-L.A.-event? Then head to Dana Point for the Surfing Santa Competition happening this weekend on Saturday, November 20th and Sunday, November 21st. This special event benefits Surfers Healing, "the original surf camp for children with autism." Contestants will be dressed as Santa or other holiday-inspired characters as they participate in a surfing and stand-up paddle board competition. The event is free for spectators to attend. Details are available online.
Bond in Motion
Petersen Automotive Museum
6060 Wilshire Blvd., Los Angeles, CA 90036
Bond in Motion is the "largest official Bond vehicle exhibit in the United States." This special exhibit celebrates the 60th anniversary of the 007 films and "offers visitors a rare close-up experience of the most iconic vehicles associated with the world's most famous secret agent, 007." This exhibit is included in general museum admission. Advance tickets are required and are available online.
The Great Los Angeles Walk is an annual event which happens each year on the Saturday before Thanksgiving. The full walk will take participants from the Mission to El Pueblo Historical Monument, considered to be the birthplace of Los Angeles. The full route is about 14 miles and is not a race, but is a "leisurely stroll." Families can participate for as long as they'd like and start and stop when you need to. Check the website for details.
Sunday, November 21
Electric Dusk Drive-In invites families to an outdoor screening of the animated film Rio on Sunday, November 21st. Doors open at 6:00 pm, and the movie starts at 7:30 pm. Don't forget to bring your favorite movie-watching snacks, though "concession goodies" are available for purchase. Tickets are available online. (The movie is rated G.)
Get a change of scenery and take advantage of the special offer from Metrolink – each weekend, kids ride free. Enjoy a weekend trip to many Southern California destinations. Adults are $10, and each fare-paying adult may be accompanied by up to 3 children (17 and under). This offer applies to all Metrolink lines with weekend service. Check the website to plan your next getaway.
New Beverly Cinema invites families to a matinee showing of Teenage Mutant Ninja Turtles on Saturday, November 20th and Sunday, November 21st at 2:00 pm. This popular 1990 film features everyone's favorite crime-fighting turtles! Tickets are available online. (The movie is rated PG.)
Monday, November 22
LA Zoo Lights
Los Angeles Zoo and Botanical Gardens
5333 Zoo Dr., Los Angeles, CA 90027
For many families, Thanksgiving is over which means it's time to start thinking about the holidays – if you haven't already. And this year, LA Zoo Lights returns! This special experience includes "an unforgettable nighttime journey that includes the world's largest illuminated pop-up storybook, a magical disco ball forest, giant glittering snowflakes, and a twinkling tunnel filled with dynamic swirls of color." Tickets are available online. (Now through January 9th, 2022 – closed Christmas Eve and Christmas Day.)
Spider Pavilion
Natural History Museum of Los Angeles County
900 Exposition Blvd., Los Angeles, CA 90007
If you haven't yet been, you don't want to miss the chance to visit the Natural History Museum's Spider Pavilion, the only Spider Pavilion in the United States. (It closes on December 5th.) Stroll through the open-air pavilion and marvel at the many different spiders and their intricate webs. Timed tickets are available online.
GLOW
South Coast Botanic Garden
26300 Crenshaw Blvd., Palos Verdes Peninsula, CA 90274
Experience South Coast Botanic Garden's GLOW now through January 17th, 2022. GLOW is a "visually stunning art installation that will transform the South Coast Botanic Garden's lush botanic oasis into an oceanic experience for our Garden Lights and Ocean Waters theme using thousands of lights and set to a curated soundtrack featuring various musical genres." Reserved tickets are required and are available online.
Tuesday, November 23
Winter Frolic
Kidspace Children's Museum
480 N. Arroyo Blvd., Pasadena, CA 91103
Kidspace Children's Museum invites families to experience Winter Frolic. Winter Frolic is described as a "fairytale come to life, where little ones feel free to explore, create, and celebrate with their families (and a few new fantasy forest friends)." Activities include the Winter Craft Station, the chance to go "ice fishing," and the opportunity to do some "sock skating." Tickets are available online. Winter Frolic will be at Kidspace until January 9th.
Harvest Mosaic
Alma Reaves Woods – Watts Branch Library
10205 Compton Ave., Los Angeles, CA 90002
The Los Angeles Public Library System's Alma Reaves Woods Branch invites children to a special art activity on Tuesday, November 23rd at 3:30 pm. Just in time for Thanksgiving, children will "use the colors of fall to create beautiful harvest mosaics."
In-Person Storytime
Rancho Los Cerritos
4600 Virginia Rd., Long Beach, CA 90807
Rancho Los Cerritos hosts a children's storytime each Tuesday morning from 10:00 am to 10:30 am. Storytime is held outside and is free to attend. Families are welcome to bring blankets and snacks and get comfortable as you listen to volunteers and staff read from diverse authors.
Wednesday, November 24
At Big Sunday, they operate under the belief that "everyone has some way that they can help somebody else." Big Sunday's 10th Annual Thanksgiving Stuffing Event is back, in person this year, and happening on Wednesday, November 24th from 9:00 am to 12:00 pm. The goal is "to assemble 3000 bags of delicious food for hungry and grateful people all over town." Volunteers will be treated to a community breakfast and great music. And, if you'd like to help but are hesitant to participate at an in-person event, there are other ways to participate and donate. Check the website for all the details.
Cayton Children's Museum
395 Santa Monica Place Suite 374, Santa Monica, CA 90401
The Cayton Children's Museum "offers 21,000 square feet of discovery-based exhibits, immersive play and discovery-based learning for children ages 0-10." Admission for L.A. County residents is now a pay-as-you-wish donation. The Museum is open Wednesday through Sunday from 10 am to 5 pm. Advance reservations may be made online.
Thanksgiving Celebration
Pretend City Children's Museum
29 Hubble, Irvine, CA 92618
Join Pretend City's Thanksgiving Celebration on Wednesday, November 24th. Fun activities include music and movement (get ready for the Turkey Hokey Pokey), art projects, pumpkin science, and more. Check the website for a schedule of events. All activities are included in general admission. Tickets are available online.
Thursday, November 25 (Thanksgiving)
This year's annual Burbank YMCA Turkey Trot will be a virtual event. The event is designed for those who are casual joggers, competitive runners, and everything in between. "A portion of this year's proceeds support the Y's Financial Assistance Program," and a portion of the proceeds will also support the Y's new Social Impact Center, "Burbank's first LGBTQIA+ Resource Center in the history of Burbank." Run, walk, push a stroller and participate in a great cause. Details are available online.
The City of Torrance Community Services Department hosts the Annual Harry Sutter Memorial Turkey Trot Fun Run Thanksgiving morning at 8:00 am. This three-mile run promises to be lots of fun. All participants receive a commemorative shirt, and after the fun run, there will be a drawing for lots of great prizes. And don't forget to donate canned foods which will be distributed to people in need throughout the South Bay.
Turkey Trot Los Angeles
Starts and Finishes at City Hall
200 N. Spring St., Los Angeles, CA 90012
This year, the annual Turkey Trot Los Angeles returns as an in-person event. "Trot before you gobble and support an important cause." This event will support The Midnight Mission, an organization dedicated to helping those struggling with homelessness. There is a 5K and 10K option as well as a "Widdle Wobble" for those 12 and under. Details and registration information is available on the website.
The Community Center of La Cañada Flintridge's (CCLCF) Annual Thanksgiving Day Run and Food Drive is a popular tradition for many families. This year there are two ways to participate – in person or virtually. Additionally families are encouraged to donate canned and non-perishable foods. Registration information is available online.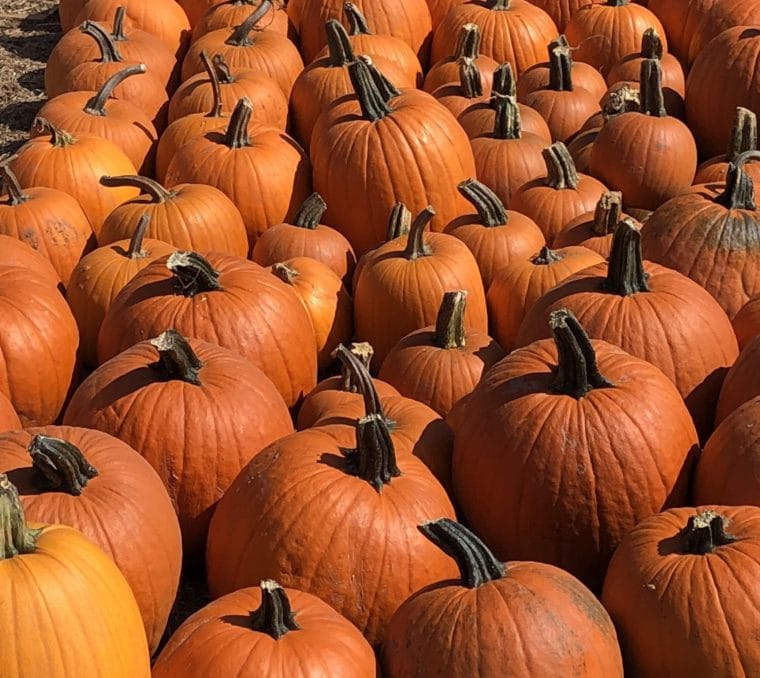 Friday, November 26
Roadium Presents: Big Hero 6
The Roadium Drive-In
2500 W. Redondo Beach Blvd., Torrance, CA 90504
The Roadium presents a drive-in screening of Big Hero 6 on Friday, November 26th. Gates open at 6:30 pm, and the movie starts after sunset about 7:15 pm. There is an on-site snack bar as well. Tickets are available online. (The movie is rated PG.)
Enchanted: Forest of Light
Descanso Gardens
1418 Descanso Dr., La Cañada Flintridge, CA 91011
Families can see "Enchanted: Forest of Light" at Descanso Gardens now through January 9th, 2021 (5:30 pm to 10:00 pm each night). If you're not familiar with it, Enchanted: Forest of Light is an "interactive, nighttime experience" featuring a "one-mile walk through unique lighting experiences in some of the most beloved areas of Descanso gardens." This is a rain or shine event. Tickets must be purchased in advance and online.
Fire! Science and Safety
California Science Center
700 Exposition Park Dr., Los Angeles, CA 90037
Fire! Science and Safety is the newest exhibit at the California Science Center. "Hands-on interactives give you a chance to explore the science of fire – safely – by creating 'fire' out of different ingredients in our fire pit, practice fire-fighting skills with a fire extinguisher, and figure out which appliances might blow a circuit if you use them together." Make a day of it – visit the shuttle Endeavour, see an IMAX movie, and stroll through the adjacent rose gardens outside. Advanced timed-entry tickets are required and are available online.
Saturday, November 27
Shop locally, and take advantage of Small Business Saturday on Saturday, November 27th. If you need some ideas to get you started click here to read our post "7 Great Made-In-LA Gifts Perfect For The Holidays (Or Anytime)" and here to read "Best Independent Toy Shops In And Around Los Angeles."
Christmas on the Farm
Underwood Family Farms
3370 Sunset Valley Rd., Moorpark, CA 93021
Christmas on the Farm is happening at Underwood Family Farms now through December 24th. Enjoy tractor-drawn wagon rides; a large selection of Christmas trees, wreaths, decorations, and more; lots of great photo opportunities; animal shows, and more. On select weekends (November 27-28, December 4-5, December 11-12, December 18-19), families can also enjoy visits with Santa. Details are available online.
The Bowers Museum hosts Bowers' Books for Kids: Storytime in the Galleries on Saturday, November 27th (and every last Saturday of the month) at 10:30 am. Kids will enjoy a story which is then followed by a fun art project. (Free for children under 12.) Tickets are available online.
Sunday, November 28
Take a break from shopping and enjoy an afternoon at the movies. On Sunday, November 28th at 2:30 pm, enjoying a screening of Charlie Chaplin's 1925 film The Gold Rush with "live accompaniment on our Mighty Wurlitzer theater pipe organ." Tickets are available online.
Hooray for Hanukkah
Pretend City Children's Museum
29 Hubble, Irvine, CA 92618
Pretend City is celebrating Hanukkah now through December 5th. "Let your little ones learn about this holiday through fun activities, traditions, games, and art." Check the website for a schedule of events. All activities are included in general museum admission. Tickets are available online.
The Hollywood Christmas Parade returns this year on Sunday, November 28th at 6:00 pm! Enjoy marching bands, equestrian units, live performances, giant balloons, celebrity sightings, and much more. Ticket information is available online.
Wendy Kennar is a mother, writer, and former teacher who has lived her entire life in the same Los Angeles zip code. You can read more from Wendy at her website WendyKennar.com where she writes about books, boys, and bodies (living with an invisible disability).
Disclaimer: MomsLA has made every effort to confirm the information in this article; however, things can often change. Therefore, MomsLA makes no representations or warranties about the accuracy of the information published here. MomsLA strongly urges you to confirm any event details, like date, time, location, and admission, with the third party hosting the event. You assume the sole risk of relying on any of the information in our list. MomsLA is in no way responsible for any injuries or damages you sustain while attending any third-party event posted on our website. Please read our Terms of Use which you have agreed to based on your continued use of this website. Some events have paid to be listed on MomsLA.