Updated for 2020
Are you looking for fun things to do in Los Angeles during Thanksgiving week? The kids are off school, family may be coming into town, and you've got a lot of days to fill.
Luckily, there is always something fun to do in and around LA. And Thanksgiving week, there are so many great ways for families to help out, volunteer, and make it a better holiday for others.
Things To Do Every Day of Thanksgiving Week
Saturday, November 21
Drive-In at The Roadium: Toy Story
The Roadium Open Air Market
2500 W. Redondo Beach Blvd., Torrance, CA 90504
Watch a drive-in screening of the family-favorite, 1995-Pixar film, Toy Story on Saturday, November 21st. Gates open at 6:30 pm, and the movie begins at 7:30 pm. Hot food and refreshments will be available for purchase as well. Tickets must be purchased in advance and are available online. (The film is rated G.)
Surfing Santa Competition
Salt Creek Beach
33333 Pacific Coast Hwy, Dana Point, CA
Ready for an only-in-L.A.-event? Then head to Dana Point for the 10th Anniversary of the Surfing Santa Competition happening this weekend on Saturday, November 21st and Sunday, November 22nd. This special event benefits Surfers Healing, an "internationally-recognized non-profit that provides the joy of surfing to children with autism." The event is free for spectators to attend. Details are available online.
The 15th edition of The Great Los Angeles Walk is happening on Saturday, November 21st. This year's event will be socially distant with no set time for the walk – "just get out there and explore L.A.'s grand boulevard!" Participants can start and stop wherever they'd like. There will be no big gathering to kick-off the event and no group photo at the end. Families can walk as much or as little as they'd like. Check the website for details.
Sunday, November 22
Get a change of scenery and take advantage of the special offer from Metrolink – each weekend, kids ride free. Enjoy a weekend trip to many Southern California destinations. Adults are $10, and each fare-paying adult may be accompanied by up to 3 children (17 and under). This offer applies to all Metrolink lines with weekend service. Check the website to plan your next getaway.
Big Sunday hosts its Annual Thanksgiving Stuffing Event on Sunday, November 22nd from 4:00 pm to 5:00 pm. This year's event will be virtual and offers families many ways to participate. Donate canned food items, assemble bags at home, make cards, and more. Check the website for details and to sign up.
Spider Pavilion
Natural History Museum of Los Angeles County
900 Exposition Blvd., Los Angeles, CA 90007
If you haven't yet been, you only have one more week to check out the Natural History Museum's Spider Pavilion, the only Spider Pavilion in the United States. (It closes November 29th.) Stroll through the open-air pavilion and marvel at the many different spiders and their intricate webs. Timed tickets are available online.
Monday, November 23
The Croods: A New Age Experience and Drive-In
Universal CityWalk Hollywood – ET Parking Structure
1034 Universal Studios Blvd., Universal City, CA 91602
"Universal Pictures invites you to a drive-in screening of the new film with an immersive drive-through experience beforehand all at Universal CityWalk Hollywood. You'll find lots of fun photo ops, and all without having to leave the security of your car. In addition, Universal Pictures will donate $10 for each ticket to Feeding America. Tickets are available online.
"The Baila Baila program introduces kids to Spanish using music and movement." Enjoy this fun parent-child activity on Monday, November 23rd at 10:00 am. Kids and parents will sing, dance, and play while learning Spanish. Check the website for details on how to watch the event.
Happy Place – The Drive Thru
Westfield Century City
10250 Santa Monica Blvd., Los Angeles, CA 90067
Happy Place – The Drive Thru is a "one-of-a-kind event" that families can enjoy and experience through the safety of your car. The "journey begins on the 3rd floor of Westfield Century City's parking structure, covering over 50,000 square feet and leading you up to the picturesque rooftop." You'll view over 18 unique exhibits during this special activity designed to bring some happiness to your day! Ticket information is available online.
Tuesday, November 24
Rancho Los Cerritos hosts a virtual children's storytime each Tuesday morning at 11:00 am. Sign up online to to receive the Storytime video each week. Storytime videos range in time from about 10-20 minutes.
Each Tuesday, from 1:30 pm to 2:00 pm, the Heal the Bay Aquarium at the Santa Monica Pier invites families to watch and observe its Animal Feeding Time. While the Aquarium remains closed, this is a special way to view the marine creatures at the Aquarium and plan your next trip once the Aquarium re-opens!
South Coast Botanic Garden's GLOW
South Coast Botanic Garden
26300 Crenshaw Blvd., Palos Verdes Peninsula, CA 90274
Experience South Coast Botanic Garden's GLOW now through January 10th, 2021. GLOW is a "visually stunning art installation that will transform our lush botanic oasis into an oceanic experience for our Garden Lights and Ocean Waters theme using thousands of lights." Tickets are available online.
Wednesday, November 25
Thanksgiving Celebration
Pretend City Children's Museum
29 Hubble, Irvine, CA 92618
Join Pretend City's Thanksgiving Celebration on Wednesday, November 25th. Fun activities include story time, music and movement (get ready for the Turkey Hokey Pokey), art projects, and more. Check the website for a schedule of events. All activities are included in general admission. Tickets are available online.
Gratitude Activity
Online – Alma Reaves Woods – Watts Branch Library
On Wednesday, November 25th at 3:00 pm, families can enjoy a special story and art activity. After the reading, children will make "festive wreaths made from fall leaves that will highlight some of the things we sometimes forget are important." RSVP [email protected] for the Zoom link.
Each Wednesday and Saturday from 10:00 am to 12:00 pm, the Cayton Children's Museum invites families to its Cayton Creators Outdoor Community Program. Families will "have the opportunity to create their own masterpieces with live facilitation from our teaching artists and museum ambassadors." All ages are welcome, though the program is designed for children ages 3-8. Pre-registration is required for all attendees.
Thursday, November 26 (Thanksgiving)
Thanksgiving Day at the Zoo
Santa Barbara Zoo
500 Ninos Dr., Santa Barbara, CA 93103
If you're looking to get out-of-town (but not too far from home) on Thanksgiving, the Santa Barbara Zoo invites families to enjoy Thanksgiving Day at the Zoo. "Watch as the Zoo's animals play and interact with pumpkins." The Zoo is open from 10:00 am to 3:30 pm. Advance tickets are required and are available online.
This year's annual Burbank YMCA Turkey Two will be a virtual event. Th event is designed for those who are casual joggers, competitive runners, and everything in between. "All proceeds support the Y's Financial Assistance Program." Run, walk, push a stroller and participate in a great cause. Details are available online.
This year's Turkey Trot Los Angeles will be a virtual event. "Trot before you gobble and support an important cause." This event will support The Midnight Mission, an organization dedicated to helping those struggling with homelessness. Registration information is available on the website.
The Annual Thanksgiving Day Run and Food Drive is a popular tradition for many families. This year's event is happening virtually, which means families can participate when it's convenient for them on a course of your choosing. Additionally families can still donate canned and non-perishable foods. Registration information is available online.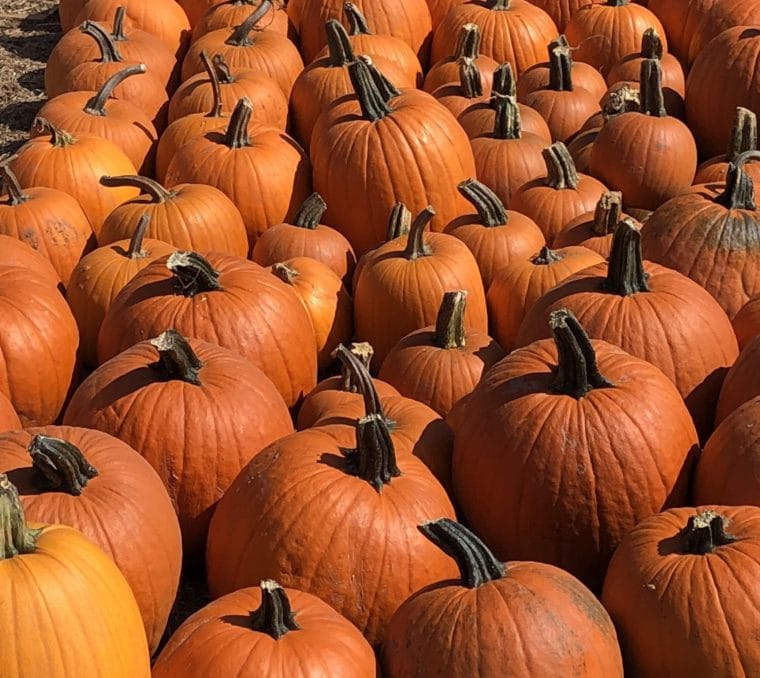 Friday, November 27
Christmas Train
Irvine Park Railroad
1 Irvine Park Rd., Orange, CA 92869
Irvine Park Railroad's Annual Christmas Train is running now through December 23rd. "The train will depart from the brightly-lit train station and stop at the North Pole." Santa and Mrs. Claus will also greet passengers (from a safe distance). Tickets must be purchased in advance and are available online.
Are the kids already thinking of Santa? Now may be the time to explore Macy's Santaland at Home. Families will find a "fun and festive online holiday experience for everyone to enjoy," a "personalized, interactive journey through the North Pole to visit the one and only Santa and take a selfie with the Big Guy." Macy's Santaland at Home will be available to children of all ages now through December 24th. Details are available online.
On Friday, November 27th from 10:00 am to 10:40 (and each Friday), families can enjoy Virtual Friday fun from Madrona Marsh. Fun includes a story time, a short Marsh tour, as well as a craft. Each week, the focus will be on different Preserve animals and plants. Check the website for registration information to receive your Zoom link.
Saturday, November 28
Shop locally, and take advantage of Small Business Saturday on Saturday, November 28th. If you need some ideas to get you started click here to read our post "7 Great Made-In-LA Gifts Perfect For The Holidays (Or Anytime)" and here to read "Best Independent Toy Shops In And Around Los Angeles."
Christmas on the Farm
Underwood Family Farms
3370 Sunset Valley Rd., Moorpark, CA 93021
Christmas on the Farm is happening at Underwood Family Farms now through December 20th. Enjoy tractor rides, a large selection of Christmas trees, wreaths, and decorations, and more. On select weekends (December 5-6 and December 12-13), smilies can enjoy distanced visits with Santa. Details are available online.
The Bowers Museum is the site of an outdoor screening of the 1940 Walt Disney film Fantasia on Saturday, November 28th. Doors open at 5:00 pm, and the film begins at 6:00 pm. Families can also choose to enjoy after-hours access to the exhibit Inside the Walt Disney Archives: 50 Years of Preserving the Magic. Tickets are available online.
Sunday, November 29
Parking Lot Cinema: The Nightmare Before Christmas
Glendale Sears Parking Lot
211 W. California Ave., Glendale, CA 91203
Enjoy a drive-in screening of the popular Tim Burton film The Nightmare Before Christmas. Gates open at 7:30 pm, and the film begins at 8:20 pm. For convenience, families may also pre-purchase concessions when purchasing your tickets online.
The Los Angeles County Museum of Art (LACMA) hosts Andell Family Sundays Anytime – Dance is Where the Heart Is on Sunday, November 29th. This special drop-in workshop is offered from 12:30 pm to 3:00 pm. "Transform your home into a dance studio! Join movement artist Sarah Leddy for a movement and dance workshop via LACMA's YouTube channel."
North Pole Express Experience
Fillmore & Western Railway Co.
18540 E. Telegraph Rd., Santa Paula, CA 93060
Families can enjoy the Fillmore & Western Railway Company's North Pole Express Experience. This special one-hour evening train ride will transport families to the "North Pole" where you see and wave at Santa and his elves. Tickets are available online.
Wendy Kennar is a mother, writer, and former teacher who has lived her entire life in the same Los Angeles zip code. You can read more from Wendy at her website WendyKennar.com where she writes about books, boys, and bodies (living with an invisible disability).
Disclaimer: MomsLA has made every effort to confirm the information in this article; however, things can often change. Therefore, MomsLA makes no representations or warranties about the accuracy of the information published here. MomsLA strongly urges you to confirm any event details, like date, time, location, and admission, with the third party hosting the event. You assume the sole risk of relying on any of the information in our list. MomsLA is in no way responsible for any injuries or damages you sustain while attending any third party event posted on our website. Please read our Terms of Use which you have agreed to based on your continued use of this website. Some events have paid to be listed on MomsLA.