The Los Angeles Rams are headed to the Super Bowl to take on the New England Patriots on Sunday, February 3rd! And we've got a list of 10 of the best family-friendly places in Los Angeles to watch our home team crush the Patriots in the big game.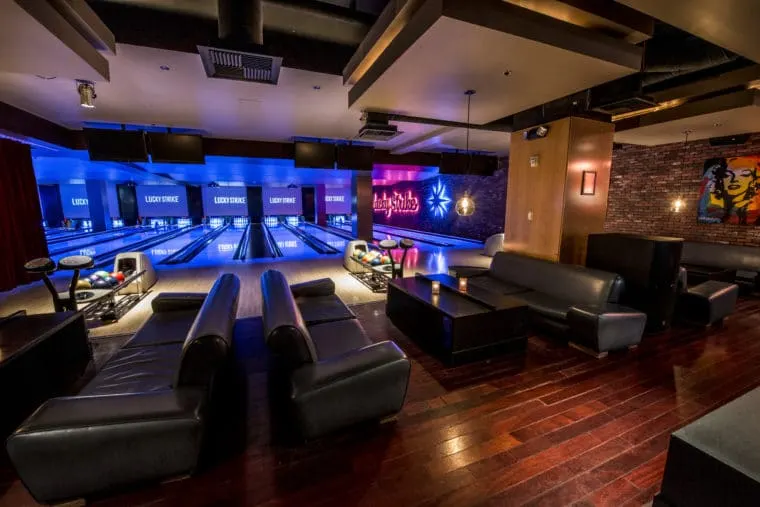 Islands
Multiple locations including
101 E. Orange Grove Ave., Burbank, CA 91502
Islands has been serving "fine burgers and drinks" since 1982, and for many families, it's the perfect place to watch the big game. Their HD TVs will all be broadcasting the game, and you can sit back and relax knowing that everyone in the family can find something they enjoy on the menu. The kids menu offers such favorites as hamburgers, chicken tenders, hot dogs, quesadillas, noodles, and more.

Super Bowl Viewing Party
The Proud Bird
11022 Aviation Blvd., Los Angeles, CA 90045
The Proud Bird is hosting a Super Bowl Viewing Party from 3:00 pm until closing. Watch the game on the restaurant's 6 HD flat-screen TVs and projector screens. Enjoy all-you-can-eat in the Food Bazaar (including salads, bbq, nachos, hot dogs, chicken and waffles, and more) from 3:00 pm to 6:30 pm. No reservations are needed. Adults are $29.95 each, children 5-12 are $19.95. And don't forget, if the kids start to lose interest in football, they can always take a look out the windows and watch the planes at nearby LAX.

The Original Farmers Market
6333 W. 3rd St., Los Angeles, CA 90036
The Original Farmers Market is a very family-friendly place to watch and enjoy Sunday's big game. The televisions will all be tuned into the game, and each family member can select their own meal from the large variety of eateries. And, if the kids get restless, you can always take a quick break, walk around, and browse in some of the kid-friendly shops nearby (such as Sticker Planet and Kip's Toyland).

Super Bowl Watch Party
Bollywood Bites
13355 Ventura Blvd., Sherman Oaks, CA 91423
If you're looking for more non-traditional Super Bowl fare (though traditional hot wings will also be available), head to Bollywood Bites for their Super Bowl Watch Party. The festivities are scheduled from 3:00 pm to 8:00 pm. The game will be shown on two screens. RSVP online.

Dave & Buster's
Several locations including
21880 Hawthorne Blvd., Torrance, CA 90503
It's fun for the whole family at Dave & Buster's. Laugh, play, eat, and of course, watch the big game. Dave & Buster's describes itself as "your football headquarters." Enjoy the game on the restaurant's "massive HDTVs with epic stadium sound" as well as special game day food and drink specials. (Prices may vary by location).


Super Bowl 53 at American Legion Post 43
2035 Highland Ave., Los Angeles, CA
Families can enjoy the Super Bowl at the American Legion Post 43. The festivities are planned from 3:00 pm to 7:00 pm, and the $10 per person fee includes a meal. There will also be contests, and for parents, specialty drinks and beer will also be available at a cash bar. This is a charitable event which raises awareness to the work of the American Legion as well as raising funds for veterans resources. Reserve your tickets online.

Wolfgang Puck Bar and Grill
L.A. LIVE
800 W. Olympic Blvd., Los Angeles, CA 90015
Wolfgang Puck Bar and Grill will be serving a special menu on Super Bowl Sunday. Specialities on the menu include Buffalo Chicken Wings, BBQ Pulled Pork Sliders, Roasted Tomato Cheese Pizza, and more.

Shakey's Pizza Parlor
Multiple locations including
7001 Santa Monica Blvd., Hollywood, CA 90038
Head to Shakey's for classics such as pizza, chicken, and their famous Mojo potatoes. The big game will be on the televisions, but if the kids need to get up and move around, they can have some fun in the arcade – playing games and winning prizes.
Lucky Strike Bowling
L.A. LIVE
800 W. Olympic Blvd., Los Angeles, CA 90015
Enjoy the Super Bowl at L.A. LIVE's Lucky Strike Bowling. Eat, watch the big game on flat-screen HD TVs, and have fun. And, if the kids get antsy and need something else to do, they can bowl or take advantage of the free Wi-Fi.

Fuddruckers
Several locations including
2002 Wilshire Blvd., Santa Monica, CA 90403
Fuddruckers describes itself as serving the "world's greatest hamburgers." At this popular spot, you can build your burgers just the way you like them – adding your own condiments and veggie toppings. Enjoy the game on the big screen TVs and if the kids start to get bored with the game, let them spend some time at the arcade.