This post contains sponsored links.
San Pedro describes itself as a "Whale of a Town." Part of the reason may be its proximity to the ocean where you may be able to view these magnificent creatures. Whether you explore in the water or just nearby the water, you'll find plenty of fun (and inexpensive) things to do in San Pedro with kids.
MomsLA is your source for Things to do in Los Angeles With Kids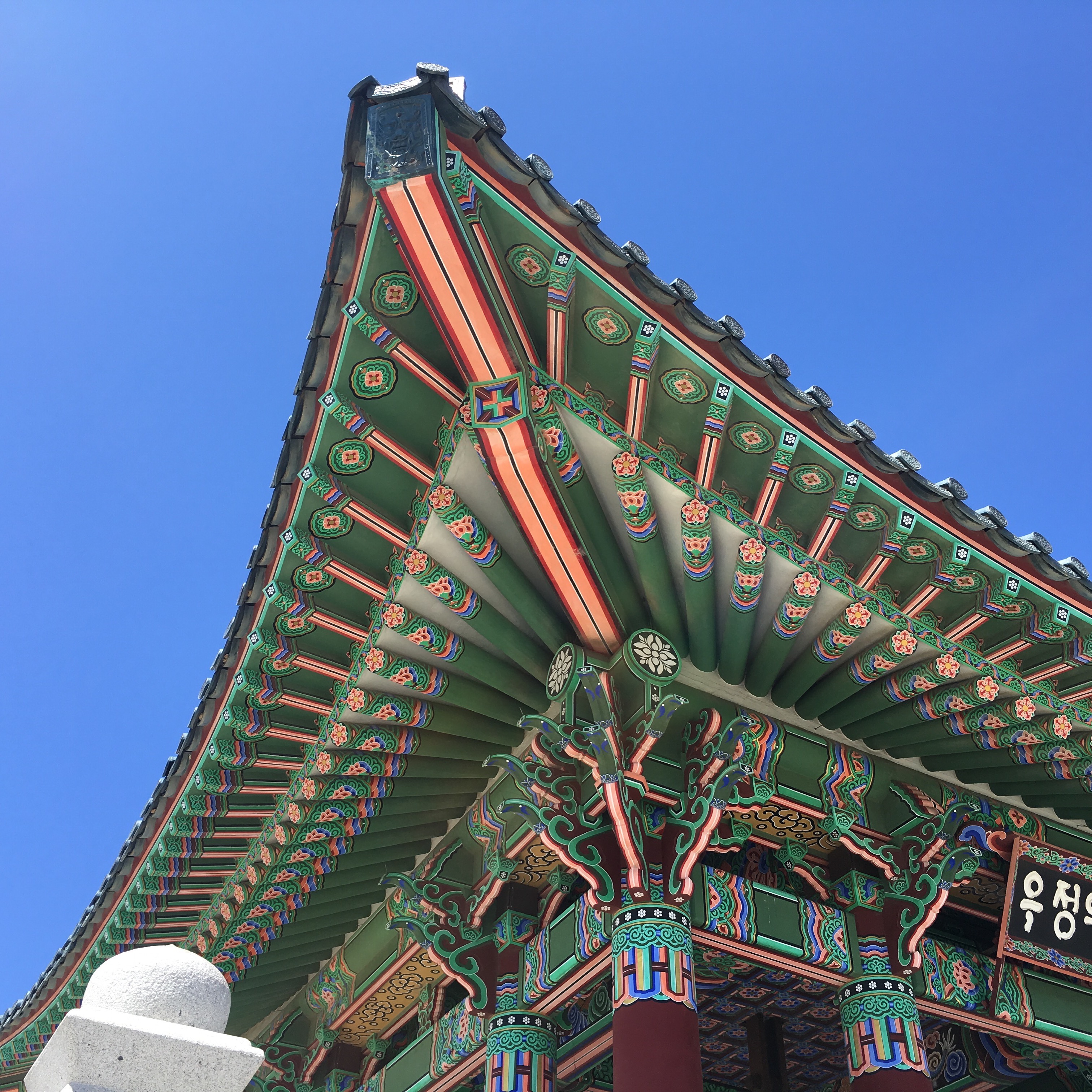 Fanfare Fountains at Gateway Plaza
Harbor Blvd. and Swinford St., San Pedro, CA 90731
Children and adults will be captivated by the Fanfare Fountains. Watch as 400,000 gallons of recycled water are used to create these captivating fountains, with some water streams shooting 100 feet in the air. The two main fountains (each 250 feet long and 100 feet wide) are synchronized to music and lights. A short distance away (on 2nd St. and Harbor Blvd.) is an interactive fountain; it's an ideal way for children (and their parents) to cool off on a warm day.
Ports O'Call Village
Sampson Way and 7th St., San Pedro, CA 90731
Wander around Ports O'Call Village, and it's quite likely that you'll feel as if you're strolling around a New England fishing village. You'll find a variety of souvenir and gift shops here, as well as restaurants and fish markets. Ports O'Call is also a departure point for several whale watching excursions and harbor tours.
Point Fermin Lighthouse Historic Site and Museum
807 W. Paseo Del Mar, San Pedro, CA 90731
The Point Fermin Lighthouse was constructed in 1874 in the "Stick Style" — an early Victorian architectural style. Families are encouraged to visit the site to learn about the history of the Point Fermin Lighthouse, as well as the history of California, and specifically its influence on San Pedro. The Lighthouse is open Tuesday through Sunday from 1:00 pm to 4:00 pm, and while admission is free, donations are requested. Guided tours are offered every hour at 1:00, 2:00, and 3:00. (Keep in mind, that children under 40 inches in height are not admitted into the tower).
Local Harvest Certified California Grown Farmers Market
Historic Downtown San Pedro
On 6th St. (between Pacific Ave. and Mesa St.), San Pedro, CA 90731
Each Friday, from 9:00 am to 2:00 pm, Historic Downtown San Pedro hosts a Farmers Market. Browse and shop from many vendors offering a variety of fruits and vegetables, plants and flowers, specialty foods, prepared foods, and more. In addition, local musicians perform each week to add to the shopping experience.
Cabrillo Marine Aquarium
3720 Stephen M. White Dr., San Pedro, CA 90731
Kids will certainly enjoy a visit to the Cabrillo Marine Aquarium. The Aquarium contains "the largest collection of Southern California marine life in the world." Inside the 21,000 square-foot Frank Gehry-designed facility, you'll find an auditorium, an Aquatic Nursery, an outdoor tide pool touch tank, a teaching laboratory, an Exploration Center, and more. The Aquarium also hosts a variety of special events throughout the year; check their website for an upcoming list.The Aquarium is closed on Mondays and asks for a suggested donation of $5 for adults and $1 for children.
Cabrillo Beach
3720 Stephen M. White Dr., San Pedro, CA 90731
Adjacent to the Cabrillo Marine Aquarium is the mile-long Cabrillo Beach, a popular spot for San Pedro visitors as well as locals. There are actually two beaches here; one outside the breakwater and the other, within the harbor which is calmer and gentler (ideal for families). You can do it all here — swim, surf, play volleyball, enjoy the views, fish along the pier, and enjoy a picnic.
Deane Dana Friendship Park and Nature Center
1805 W. 9th St., San Pedro, CA 90732
The 123 acres here provide families with incredible views of San Pedro, the Los Angeles/Long Beach harbor, and Catalina Island. There are hiking trails, a children's play area, and a picnic area. The 4,000-square-foot Nature Center includes a living history museum, exhibits, and more. The Nature Center is closed on Mondays.
Los Angeles Maritime Museum
Berth 84 (Foot of 6th St.), San Pedro, CA 90731
(for GPS purposes use the address 600 Sampson Way, San Pedro, CA 90731)
Families can learn about the history of Los Angeles Harbor by visiting the Los Angeles Maritime Museum. You'll find the Museum within the 1941 Municipal Ferry Terminal, which is listed on the National Register of Historic Places. One of the Museum's exhibits, "What's Going on in the Harbor Today," is an interactive exhibit designed especially for children. You'll also find model ships as well as exhibits about harbor fishing and the canning industry. The Museum is closed on Mondays. Admission is a suggested donation of $5 for adults; children 12 and under are free.
Battleship IOWA
250 S. Harbor Blvd., San Pedro, CA
A visit to San Pedro wouldn't be complete without a visit to the Battleship IOWA. This battleship is in fact an interactive naval museum. Families can take a self-guided tour and get a sense of what life was like for our country's sailors. Known as the "Battleship of Presidents," the IOWA served our country for over 50 years. In addition, special attention has been made to make sure that the youngest visitors are engaged in their visit. There's a special "Victory the Dog Adventure" scavenger hunt for kids. Be sure to check the website to save $2 on each ticket.
Los Angeles Fire Department Museum
639 S. Harbor Blvd., San Pedro, CA 90731
In one of the oldest buildings in San Pedro (Old Fire Station 36), you'll find the Harbor location of the L.A. Fire Department Museum. Inside, families will see a variety of artifacts including a restored 1923 Seagrave Fire Engine that served this very fire station. You'll also get a sense of the history of San Pedro and have the opportunity to speak with some retired firefighter docents. The Museum is open on Saturdays from 10:00 am to 3:00 pm and offers free admission.
White Point Nature Preserve and Education Center
1600 W. Paseo del Mar, San Pedro, CA 90731
The White Point Nature Preserve is made up of 102 acres featuring native scrub and public hiking trails. There are several trails (with maps available online) so families can pick and choose the best ones for them. In addition, the Nature Center provides information on the trails and area as well as interactive exhibits.The Preserve is open daily, and the Education Center is open from 10:00 am to 4:00 pm on Wednesdays, Saturdays, and Sundays. Across the street from the Nature Center, you'll find the White Point Park, offering views of Catalina Island, sailing ships, and the Port of Los Angeles. You'll find several plaques that provide information about the history and geography of the area. Kids will enjoy the children's play area, and just below the park are the beach and tide pools (another children's favorite)!
Marine Mammal Care Center at Fort MacArthur
3601 S. Gaffey St. #8, San Pedro, CA 90731
The Marine Mammal Care Center (MMCC) is a hospital for injured and ill sea animals found along Los Angeles County's coast. Their goal is to treat and release sea animals including sea lions, harbor seals, and elephant seals. Additionally, the center seeks to inform the public about conservation and environmental issues. Visitors are welcome every day of the year during daylight hours, and volunteers are happy to answer questions.
Korean Bell of Friendship and Bell Pavilion
Angels Gate Park
3601 S. Gaffey St., San Pedro, CA 90731
The Korean Bell of Friendship was donated by the Republic of Korea in 1976, in honor of our country's bicentennial. It honors Korean War veterans as well as serving as a symbol of friendship between our two countries. The Korean Bell weighs 17 tons and stands 12 feet tall. Four times a year (on the 4th of July, August 15th — Korean Independence Day, New Year's Eve, and in September to celebrate Constitution Week, the bell is struck with a wooden log. The bell is inside a pagoda-like structure which was constructed in San Pedro by 30 craftsmen who were flown in from Korea. In addition, the Korean Bell of Friendship is located in a picturesque setting — perfect for a picnic. There are basketball courts nearby, and bring a sweater and a kite because it gets breezy!
S.S. Lane Victory
Berth 49 (2500 Miner St.), San Pedro, CA 90731
San Pedro has another ship for families to explore, the S.S. Lane Victory. This is a 10,000-ton World War II cargo ship. It serves as a living memorial to the Civilian Merchant Marine and Naval Armed Guard members who were lost at sea. Families can tour the engine room, look at exhibits, and more. It's open 9:00 am to 4:00 pm, and a suggested donation of $5 for each visiting adult and $2 for each child 15 and under. (Check the website before visiting, because sometimes the Ship is closed due to special events).
This post contains sponsored links to Neighborhoods.com, a full service brokerage and an easy to use online real estate resource that helps people find the perfect home as well as the ideal neighborhood.
MOMSLA IS YOUR SOURCE FOR THINGS TO DO IN LOS ANGELES WITH KIDS.
Disclaimer: MomsLA has made every effort to confirm the information in this article; however, things can often change. Therefore, MomsLA makes no representations or warranties about the accuracy of the information published here. MomsLA strongly urges you to confirm any event details, like date, time, location, and admission, with the third party hosting the event. You assume the sole risk of relying on any of the information in our list. MomsLA is in no way responsible for any injuries or damages you sustain while attending any third party event posted on our website. Please read our Terms of Use which you have agreed to based on your continued use of this website. Some events have paid to be listed on MomsLA.