Updated for 2022
If you're the type to go all out for All Hallows' Eve (aka Halloween) with witches, ghouls and eerie spider webs – or even if you like to go the classy route with black lace and candelabras – then you've got to check out our list of the best places to get Halloween decorations in Southern California. We've created this massive list to pick up the best decorations in LA, OC, IE and even Ventura County!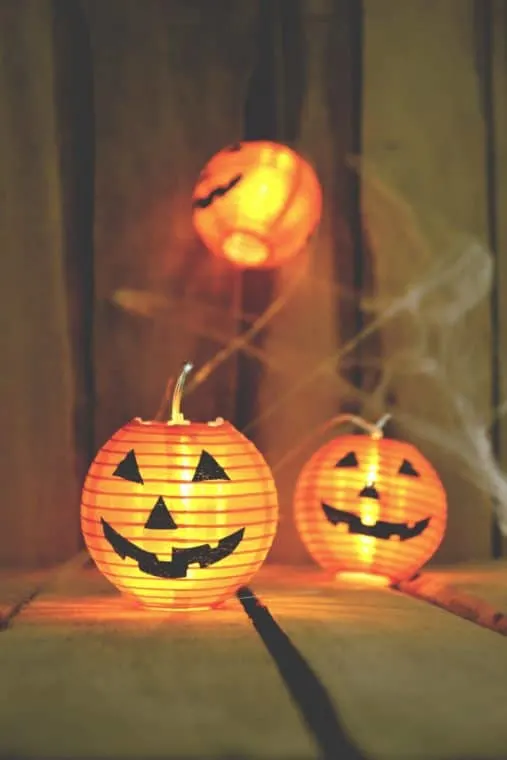 Halloween Decorations in Los Angeles
Halloween Club
14447 Firestone Blvd., La Mirada, CA 90638
(714) 367-0859
Halloween Club offers two locations, ready to serve your Halloween needs, year-round. At this popular Halloween superstore, you'll find an extra-large assortment of costumes, accessories, and decorations. Whether you're planning a small family party or want to be "the house" on the block, you'll find everything you need here.
Halloween Town
2921 West Magnolia Boulevard
Burbank, CA 91505
818-848-3642
Halloween Town has been in business for over 15 years. It started out as a popular temporary seasonal Halloween and costume store that has now grown into a popular year-round "one-stop shop for the enthusiasts of anything spooky." They have so much merchandise they now have 3 separate buildings just 6 doors apart. You'll find props, decor, housewares, accessories, and much more.
Aahs! Gift Stores
Multiple Locations including
1090 Westwood Blvd, Westwood, CA 90024
Aahs Gift Stores have everything you could need for Halloween from decorations to costumes to lawn art. You'll find novelty gifts, props, and decorations for both inside and outside your home.
Vine American Party Store
5969 Melrose Ave., Los Angeles, CA 90038
Many families refuse to shop anywhere else but Vine American which has been in business since 1934. Inside this 10,000-square foot space you'll find everything you need for the Halloween look you're going for – whether it's cute or spooky or something in-between. They carry costumes, paper goods, decorations, favors, props, lights, and much more. As they say, "If you want it, we have it. If we don't have it, we'll get it. If we can't get it, we'll help you find it."
Spirit Halloween
Several Locations including
13450 Maxella Ave. Ste. 240, Marina del Rey, CA 90292
Spirit Halloween aims to be your one-stop-shopping spot for all things Halloween. You'll find a wide variety of indoor and outdoor decor, costumes, animatronics, party supplies, accessories, and much more. (Be sure to check the website for a coupon for 20% off.)
Party City
Several locations including
11000 Jefferson Blvd., Culver City, CA 90230
Whether you're looking for cute or gory, you can find it at Party City. They offer a range of decorations and accessories for all your Halloween needs including animatronics, fog machines, indoor and outdoor decorations, costumes, inflatables, party supplies, and much more.
Halloween Decorations in Ventura County
The Best Halloween Store Ever!
225 N. Moorpark Rd., Thousand Oaks, CA 91360
The Best Halloween Store Ever! Describes itself as "30,000-square feet of the best props and decorations." Many Halloween enthusiasts travel from all over to visit this one-of-a-kind store. And new this year, you can opt to participate in an interactive pop-up experience. (Note – this may not be suitable for children). Check the website for ticket information and details.
Orange County Halloween Decorations
Roger's Gardens
2301 San Joaquin Hills Road
Corona del Mar, CA 92625
(949) 640-5800
This year's Halloween Boutique is "Malice in Wonderland." "Follow the White Rabbit down the rabbit hole to experience Wonderland, a labyrinth full of strange and impossible décor to fill your home for Halloween."

MOMSLA IS YOUR SOURCE FOR THINGS TO DO IN LOS ANGELES WITH KIDS.