Since Schools closed in March in response to the COVID-19 pandemic, parents all over have been wondering the same thing:
When Will School Start again?
In Los Angeles, we have an answer today:
LA Public Schools will begin instruction on August 18, 2020. LAUSD Superintendent Austin Buetner has announced that all LA public schools will begin on August 18th, although he has not yet said whether learning will be in the classroom or remote.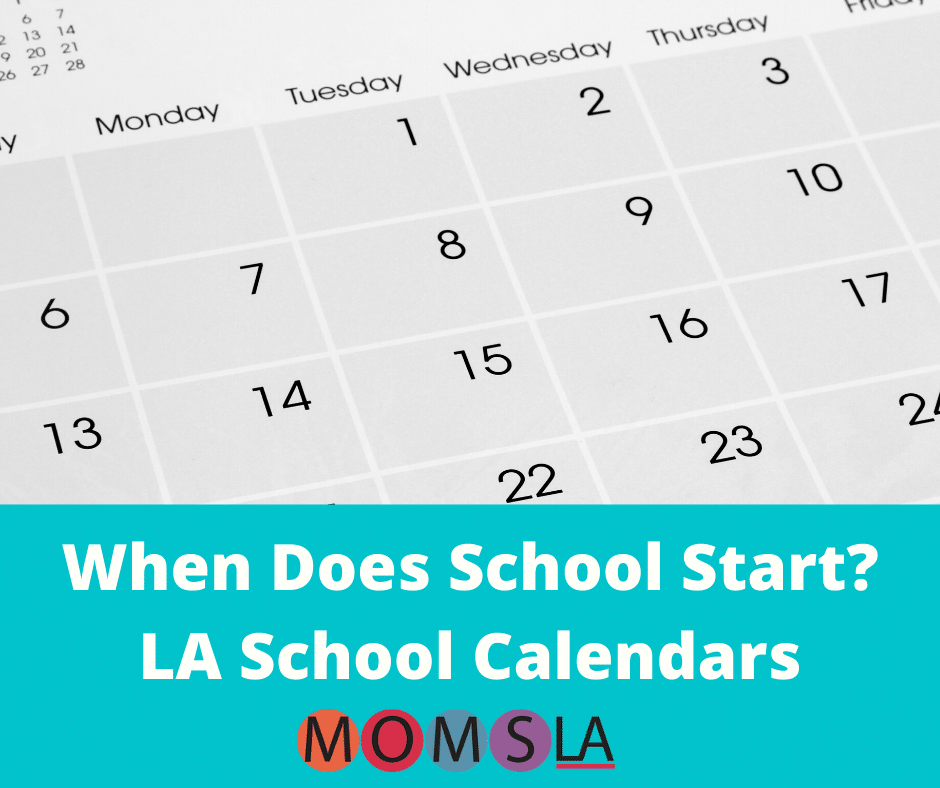 August 18th was the start date previously released as the start to the 2020-2021 school year. That date was approved by the School Board on December 12, 2017.
Since this is the previously-approved start date for the school year, it's possible they will also keep the same dates for Thanksgiving Break, Winter Break, Spring Break, and all the other school holidays. We will keep this article updated as we get new information.
When will LAUSD School Facilities Open?
Superintendent Buetner has said that schools cannot open for in-person instruction until many safeguards are in place. He said that LAUSD is working with experts to determine how to keep the school community safe, likely through comprehensive testing and notifications.
So for now there is no word on when schools will re-open for instruction or what form that will take.
No word yet on whether Independent Charter schools that are not affiliated with LAUSD will follow this same school calendar.
As we learn about Private School calendar announcements we will keep this article updated.