Updated for 2021
With all the upheaval faced by schools over the past year, it's no wonder parents all over Los Angeles have been wondering the same thing:
When Will School Start?
In Los Angeles, as of May 4th, we have an answer.
LAUSD Public Schools will begin instruction on Monday, August 16th, 2021. The School Board has met and has announced that all LA public schools will begin on August 16th, although it is yet to be determined just how much instruction will be in-person and how much will be remote.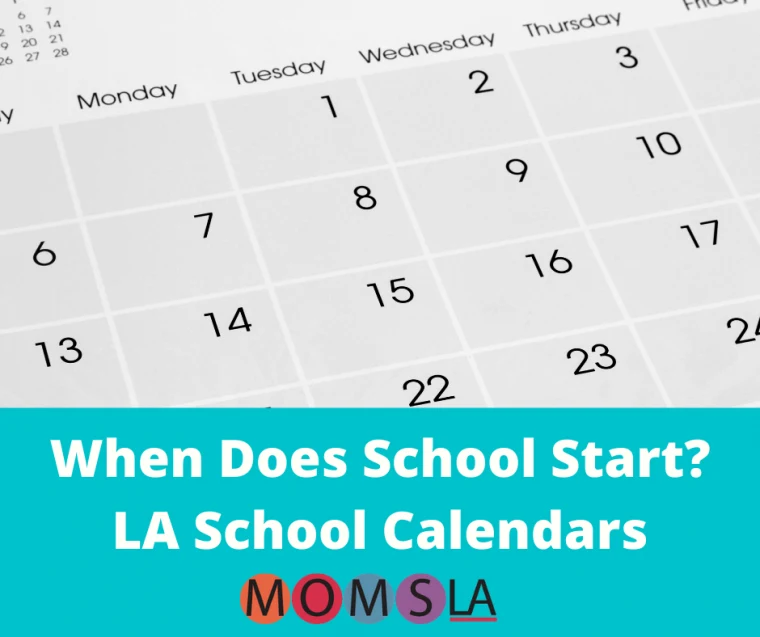 LAUSD 2021-2022 Calendar Announced May 4, 2021
This announcement follows months of speculation, and comes after LAUSD spent time to survey Parents, Teachers, and Principals to get a sense of whether the school community wanted to extend the school year this time, to make up for lost academic progress during the pandemic.
Related: Link to LAUSD's 2021-2022 Calendar as a downloadable PDF.
The survey results showed that a majority of all the stakeholders did not want to have kids in school for even a week longer. In fact, there was not even enough support to change the long-standing policy of giving three weeks off for Winter Break.
The Third Week, as it is known, has long been dreaded by LAUSD parents, who needed to go back to work that first week of January, and celebrated by local Summer Camps, who offer a solution called "Winter Camp," that helps them stay in business in the off-season.
But the appetite for changing that to a 2-week break, to fall more in line with other local districts like Culver City and Santa Monica, just wasn't there, and so the break will remain three weeks long.
Winter Break 2021-2022
The last day of instruction in 2021 will be on December 17th. Winter Break will begin on Monday, December 20th and run through Friday, January 7th, 2022. The first day of instruction in 2022 will be Tuesday, January 11th.
Thanksgiving Break 2021
As is tradition these days at LAUSD, Thanksgiving Break will last a full week; the final day of instruction prior to break is Friday, November 19th, and classes resume on Monday, November 29th.
Spring Break 2022
Spring Break will last 1 week long, from April 11th through April 15th, the full week prior to Easter Sunday (April 17th, 2022).
To see other LAUSD School Holidays for the 2021-2022 school year, please click over to our Los Angeles School Calendars resource.
No word yet on whether Independent Charter schools that are not affiliated with LAUSD will follow this same school calendar.
As we learn about Private School calendar announcements we will keep this article updated.
Disclaimer: MomsLA has made every effort to confirm the information in this article; however, things can often change. Therefore, MomsLA makes no representations or warranties about the accuracy of the information published here. MomsLA strongly urges you to confirm any event details, like date, time, location, and admission, with the third party hosting the event. You assume the sole risk of relying on any of the information in our list. MomsLA is in no way responsible for any injuries or damages you sustain while attending any third-party event posted on our website. Please read our Terms of Use which you have agreed to based on your continued use of this website. Some events have paid to be listed on MomsLA.