There are so many things to do with kids in Santa Clarita that you'll most likely want to plan multiple day trips to have time to explore it all. Whether you want to spend time outside or you're looking for indoor things to do, Santa Clarita has it all.
MomsLA is your source for Things to do in Los Angeles With Kids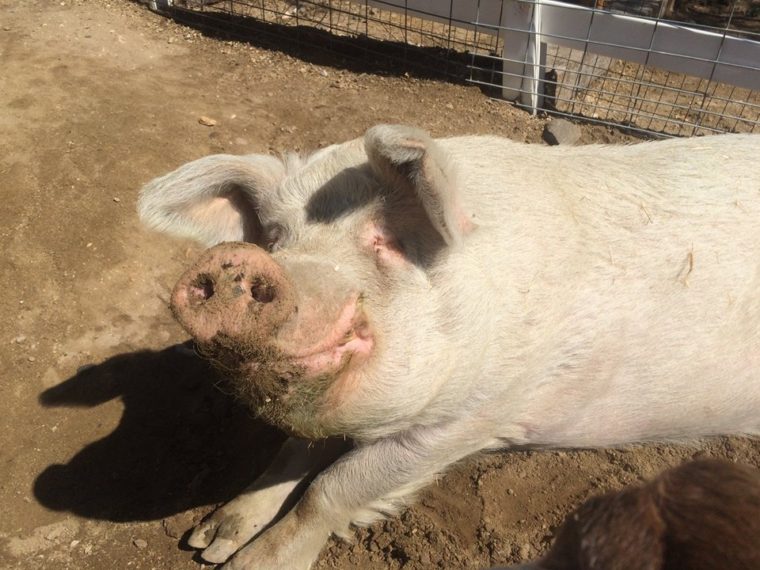 Santa Clarita Parks
more than twenty locations
There are no shortage of parks within the city of Santa Clarita. In fact, you'll find more than twenty parks to choose from. Most feature children's play areas as well as basketball courts, picnic tables, and large grassy areas. A few local favorites include David March Park, Golden Valley Park, and Central Park.
Gilchrist Farm
30116 Bouquet Canyon Rd., Santa Clarita, CA
A day spent at Gilchrist Farm will have you feeling as if you've spent time in the country, far from Los Angeles. On Saturdays from 9:00 am to 2:00 pm, the Farm offers pony rides, wagon rides, a petting zoo, and crafts for kids. They also host a summer camp, birthday parties, a family camp out, and offer riding lessons.
Halfway House Cafe
15564 Sierra Hwy, Santa Clarita, CA 91390
When you get to the Halfway House Cafe, if you feel like you've stepped onto a movie set, it's probably because this cafe has been featured in films and commercials. They've been in business since 1931, and loyal patrons speak highly of the tasty breakfast foods. They are open seven days a week, from 6:00 am to 3:00 pm.
Santa Clarita Aquatics Center
20850 Centre Pointe Parkway, Santa Clarita, CA
The Santa Clarita Aquatics Center offers a variety of special events and programs for families and children of all ages. The facility includes three pools including a 50-meter competition pool, a 25-meter dive pool, and an activity pool featuring water play equipment and a 160-foot water slide. Summer offers open swim, stand-up paddle boarding, and "dive-in movie night" when families can watch a movie on a big screen while floating in the pool! Swim lessons are offered (including those for parent/child and those for independent children), as are American Red Cross Safety Programs.
The Gentle Barn
15825 Sierra Hwy, Santa Clarita, CA 91390
The Gentle Barn is a very special place. Here, you'll find animals who are rescued from "severe abuse and neglect who are too old, sick, lame, or scared to be adopted into homes." Pigs, peacocks, emus, turkeys, llamas, and more all call The Gentle Barn home. Each Sunday from 10:00 am to 2:00 pm, the Gentle Barn is open to the public to interact with the animals and learn their stories. A look at the website gives you a picture of each animal and a story to go along with that animal. Admission is $20 for adults and $10 for kids.
Top Out Climbing
26332 Ferry Court, Santa Clarita, CA 91350
Top Out Climbing is an 11,500-square foot facility featuring indoor rock climbing terrain. Beginners and advanced climbers will feel challenged and exhilarated. Families can choose among day passes or monthly/annual memberships. Group rates are available as well (for large families of 8 or more). Introductory climbing classes are also offered (for those 12 years of age and older). And while you're likely to find many adults here, climbers as young as 9 years of age are welcome to participate. Be sure to read the "frequently asked questions" page before visiting.
Mountasia Family Fun Center
21516 Golden Triangle Rd., Santa Clarita, CA 91350
You won't run out of things to do at Mountasia Family Fun Center. Parents will appreciate that there is no admission fee here; you pay for what you want to play. And when you get hungry, you'll find Lickity Split, a "fast, casual" eatery on-site. Attractions include batting cages, bumper boats, Go Karts, Lazer Tag, miniature golf, a rock climbing wall, and more. Height and age restrictions are posted online. Check the website for information about hours (they sometimes vary during school breaks and on holidays).
Gibbon Conservation Center
19100 Esguerra Rd., Santa Clarita, CA 91390
Gibbons are "endangered, small, arboreal apes." They are quite acrobatic, capable of leaping distances of 40 feet at speeds of up to 35 mph, and they walk on two feet! They are also quite musical, able to project their voices up to 2miles! Gibbons are native to the rainforest of Southeast, South and East Asia, yet their natural habitats are increasingly threatened. 45-minute tours are offered each Saturday and Sunday at 10:00 am. Admission is $15 for adults, $12 for kids (13-17), $5 for kids (6-12), and free for children younger than 5.
Hugo's Gymfitness
21107 Centre Pointe Parkway, Santa Clarita, CA 91350
Hugo's Gymfitness offers a variety of programs and classes all designed to inspire a life-long habit of regular exercise. The facility includes a foam pit with built-in trampoline, a climbing wall, a tumble track, an enclosed trampoline, a kinder-gym area, and more. Classes include "Babyfitness" for little ones 18 months to 3 years of age, dance (for kids 3-18 years of age), several gymnastics classes, and more. They also offer summer camp, Open Gym sessions, and host birthday parties.
Santa Clarita Skate Park
20840 Centre Pointe Parkway, Santa Clarita, CA 91387
Skateboarding families will want to check out the Santa Clarita Skate Park. The large facility is open seven days a week (weather permitting) with a special "Junior Skate Time" offered each Saturday and Sunday from 8:00 am to 10:00 am. This special time allows riders 12 and younger the opportunity to practice their moves. And don't forget that helmet, knee, and elbow pads are required at all times. (Participants may use a skate board, BMX bike, rollerblades, and non-motorized scooters). The Skate Park also hosts birthday parties on select Saturdays from July through October).
Quigley Canyon
end of Cleardale Ave., Santa Clarita, CA
Families wishing to explore Quigley Canyon will find four separate trails, totaling 4.1 miles. Go for a hike and enjoy 360 degree views of the city and surrounding area. Share the trails with equestrians, and enjoy the sights and sounds. Don't forget water, hats, and sunscreen (some hikers mention a lack of shade).
Whitney Canyon
20303 Newhall Ave., Santa Clarita, CA 91321
There are 442 acres to explore in Whitney Canyon. Mountain bikers, hikers, and equestrians are often found here taking advantage of the several trails here. Families will find a variety of vegetation here too as well as some pretty incredible views.
Old Town Newhall Library
24500 Main St., Santa Clarita, CA 91321
Families will appreciate all the offerings at the Old Town Newhall Library. In addition to a designated children's section, the library offers special events including story times (including a Bilingual Storytime offered in Spanish and English), homework help, LEGO parties, family movies, and more. You can find additional resources online too such as suggested reading lists, a 2017 Kids Book Challenge, and more.
MOMSLA IS YOUR SOURCE FOR THINGS TO DO IN LOS ANGELES WITH KIDS
Disclaimer: MomsLA has made every effort to confirm the information in this article; however, things can often change. Therefore, MomsLA makes no representations or warranties about the accuracy of the information published here. MomsLA strongly urges you to confirm any event details, like date, time, location, and admission, with the third party hosting the event. You assume the sole risk of relying on any of the information in our list. MomsLA is in no way responsible for any injuries or damages you sustain while attending any third party event posted on our website. Please read our Terms of Use which you have agreed to based on your continued use of this website. Some events have paid to be listed on MomsLA.