Updated for 2021
April 22nd is Earth Day! This special day began in 1970 and since then, people all around the world take this opportunity to think about our planet and the steps we can all take to make our Earth healthier and cleaner.
This year, the theme of Earth Day 2021 is "Restore Our Earth." Check out our list to learn about ways your family can celebrate and help take care of our precious planet.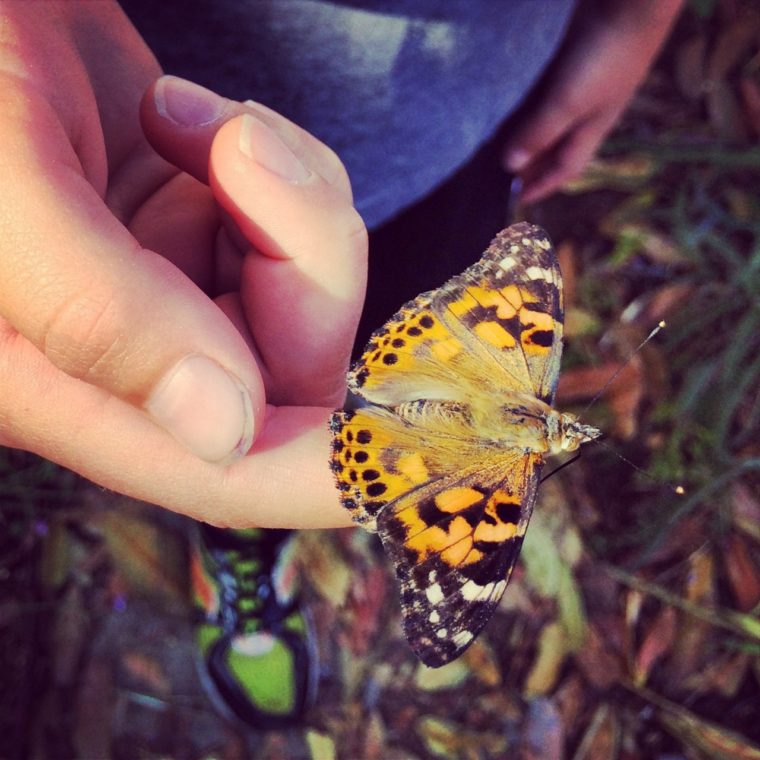 How to Celebrate Earth Day in Los Angeles
Celebrate Earth Day on April 22nd with the Palos Verdes Peninsula Land Conservancy. Their virtual event "Restore Our Earth" will have a "special focus on what each of us can do to renew the Earth and how our impact here on the Peninsula will affect the rest of the plant." Check the website for more details as they become available.
National Park Week
National Parks throughout the country
Families can take advantage of National Park Week happening April 17th through April 25th. Parks all across the country will be hosting a variety of "special events, programs, and digital experiences." Check the website for details.
Families are invited to the 13th Annual CSUDH Earth Day Festival on Tuesday, April 20th from 10:00 am to 3:00 pm. This free, virtual event will feature special activities hosted by CSUDH's Earth Day Festival committee. Check the website for more details as they become available.
The City of Santa Clarita generally hosts an Earth Arbor Day celebration each year. As of right now, this year's event is still being planned. Check the website for more details as they become available.
The Community Environmental Council (CEC) is hosting a Virtual Earth Day Festival on Thursday, April 22nd, Friday, April 23rd, and Saturday, April 24th. This three-day event "celebrates key areas where climate leaders are stepping up to do the critical work needed to combat the climate crisis." Over three days, enjoy conversations and discussions, musical performances, art contests, and more. Check the website for details.
Think of forest bathing, but with birds. Ornitherapy is a way to approach birdwatching as a mindfulness practice, rather than toting up the number of species you see. Madrona Marsh Preserve and Nature Center will hold in-person talks with the concept authors Richard Crossley and Holly Merker. The preserve, a seasonal water source on the Pacific Flyway migration route, is a great place to go birding. Sessions cost $25 per person and take place at 9 a.m., 11 a.m., 1:30 p.m. and 3:30 p.m. on April 24 and 25. Each session is limited to 10 people.
The City of Torrance is inviting the community to participate in eco-friendly activities and actions that help save energy and keep the Earth clean. The city has provided a bingo card available for download, and participants have until April 30 to fill out a line of activities to win prizes such as a reusable tote bag, eco-friendly eating utensils and a dog waste holder. Bingo card and more info are available on their website.
The Earth Day Initiative invites families to participate in its virtual celebration of Earth Day 2021. The festivities begin on Sunday, April 18th and will continue throughout "Earth Week." Register online for this special event and to receive more information as it becomes available. Get ready for speakers, presentations, performers, and more all coming together, virtually, to speak on issues such as sustainable living, climate activism, and more.
The Wildlife Conservation Foundation is planning to host EarthFair 2021 on Sunday, April 25th in San Diego's Balboa Park. Each year, families attend to learn ways "to live a more sustainable life and support a clean, healthy, prosperous environment." Check the website for more details as they become available.
Families should definitely spend some time checking out the information and resources available on the Earth Day Network's website. Find out how you can help make a difference now, how your family can get involved and stay involved, and learn about events happening to celebrate Earth Day.
The Aquarium of the Pacific is hosting its annual Earth Day Celebration, virtually, on Saturday, April 24th from 10:00 am to 3:00 pm. Celebrate Earth Day while learning simple, daily tips to help protect the environment. This free event will be live-streamed and no reservation is required.
Keep It Green, Keep It Clean From Earth Month Celebration @ Home Edition
The Roadhouse Aquarium in Manhattan Beach is celebrating Earth Day with a four-part virtual celebration exploring "the magic of the ocean, its connection to humans and what people can do to protect it." You can register for all four events or pick and choose those that most interest your family. Register online for these free events.
Earth Day 2021
Beverly Hills Farmer's Market
Third St. between Civic Center Dr. and Foothill Blvd., Beverly Hills, CA
The City of Beverly Hills hosts its Annual Earth Day Event during its weekly Farmer's Market on Sunday, April 25th from 9:00 am to 12:00 pm. Bring your old documents to take part in the free shredding services being offered. There will also be a compost giveaway. Check the website for details.
Disclaimer: MomsLA has made every effort to confirm the information in this article; however, things can often change. Therefore, MomsLA makes no representations or warranties about the accuracy of the information published here. MomsLA strongly urges you to confirm any event details, like date, time, location, and admission, with the third party hosting the event. You assume the sole risk of relying on any of the information in our list. MomsLA is in no way responsible for any injuries or damages you sustain while attending any third party event posted on our website. Please read our Terms of Use which you have agreed to based on your continued use of this website. Some events have paid to be listed on MomsLA.