If there are animal lovers in your family, this is the list for you. Here in Southern California, we're so fortunate to have the opportunity to get up close and personal with a large variety of animals — from camels to sharks and snakes to cows. Here are 15 sites that offer up-close-and-personal time Animal Encounters.
Be sure to check with each place – some may have rules in place about the ages of those who can attend. Also, some animals may cause allergic reactions, so be sure you or your kids won't be affected before you head out. Finally, many of these terrific animal sanctuaries and farms require advance reservations. Have fun!
Animal Encounters in Southern California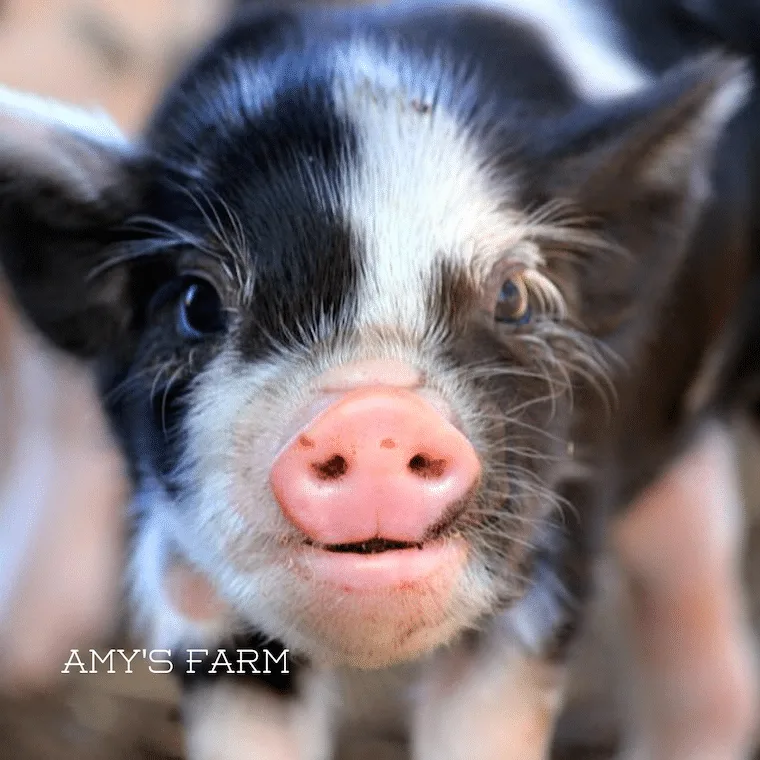 Amy's Farm
7698 Eucalyptus Ave., Ontario, CA 91762
(844) 426-9732
Amy's Farm is a "real, working polycultural farm focusing on sustainable, organic methods to farming." General Tours provide several hands-on opportunities including a visit to the petting zoo, feeding greens to farm animals, visiting and grooming the horses, and milking a cow. Tours require a reservation which can be made online. The farm is closed on Sundays and Mondays. Check the website for details.
Aquarium of the Pacific
100 Aquarium Way, Long Beach, CA 90802
(562) 590-3100
The Aquarium of the Pacific offers several opportunities for animal encounters. Their Animal Encounter: Sharks and Rays allows participants the chance to "join an Aquarium educator and animal care staff for a private encounter at the touch pools of Shark Lagoon." Participants will feed the bamboo sharks before the Aquarium opens and then "get your feet wet as you step into our touch pool to feed and interact with our rays." If you'd rather not get wet, you can also feed a moon jelly or step into Lorikeet Forest and feed the colorful birds a cup of nectar. "The birds will land on your arms, shoulders, or hands when you offer them nectar, which they drink from small cups using their absorbent tongues." Details and reservation information are available online.
Canzelle Alpacas
4036 Foothill Rd., Carpinteria, CA 93013
(805) 881-3293
At Canzelle Alpacas, families will see much more than alpacas. You'll also delight in observing llamas, dogs, horses, sheep, peacocks, chickens, and a water buffalo. Farm tours are available on Fridays, Saturdays, and Sundays and give families the chance to meet and feed the animals. Tours must be reserved online; no walk-ins are admitted.
The Children's Nature Retreat Foundation is located on 20 acres and features more than 200 animals, 25 different species and 69 distinct breeds. Families may opt to purchase a Single Day Pass which allows you to discover and explore the grounds at your own pace. Families will have the chance to interact with the animals from outside of the enclosures. Or, you can opt to get even closer to some of the animals for an additional fee. "Pick your favorite animal enclosure and experience a unique and positive connection with our animals from inside the enclosure." Families may choose from the Tortoise Landing, the Bird room, the Reptile Room, and more. Other options are available as well such as a Guided Tour and a Behind the Scenes tour.
Many of the animals at Forever Wild have been rescues from private owners and/or other facilities that were unable to care for them. The goal of Forever Wild is to educate the "public about exotic and endangered species and their safety." Forever Wild Exotic Animal Sanctuary is primarily a hands-off facility. However, there are a few opportunities for families to have a special interaction with some of the animals. Barn Feedings ($5 per person) are offered from 12 pm to 3 pm, and Feast with the Beasts happens at 4:30 pm on feed days ($5 per person). Currently, Forever Wild is open Wednesday through Sunday, 11 am to 5 pm. (Closed Monday and Tuesday.) Details are available online.
The Gentle Barn
15825 Sierra Hwy, Santa Clarita, CA 91390
(661) 252-2440
The Gentle Barn is a very special place. Here, it's all about "teaching people kindness and compassion to animals, each other and our planet." The Gentle Barn is open to the public on Sundays where you'll have the chance to "hug the cows, give the pigs tummy rubs, cuddle the turkeys," and more. There are also several options available for those looking to spend some quality time with the animals in a more private setting including a Family Tour, Cow Hug Therapy, Horse Therapy sessions, and Barnyard Therapy sessions. (Therapy sessions are offered for visitors 14 and older.) Details and reservations are available online.
Heal the Bay Aquarium
Santa Monica Pier
1600 Ocean Front Walk, Santa Monica, CA 90401
(310) 393-6149
In addition to its other exhibits featuring over 100 local species, you'll also find Touch Tanks at the Heal the Bay Aquarium. "LA's most colorful stars hang out here, along with hermit crabs, sea urchins, and cucumbers not meant for your salad." Admission is free for kids 12 and under with an adult ticket purchase. The Aquarium is currently closed on Mondays and Tuesdays.
Take a drive down to Palm Desert and plan on spending some time at The Living Desert Zoo and Gardens. They offer several opportunities for families to have memorable animal encounters including the opportunity (for an additional fee) to feed the world's tallest animal – a giraffe, and the chance to "experience the domestic livestock of Africa including Sicilian dwarf donkeys and interact with and groom Nigerian dwarf goats." Details and ticket information are available online.
The Los Angeles Zoo and Botanical Gardens "is home to more than 2,200 mammals, birds, reptiles, amphibians, and fish representing more than 270 different species, of which more than 60 are endangered." And while a visit to the Zoo is a great way for a family to spend the day, there are also special experiences and interactive animal encounters which make a day at the Zoo even more memorable. Prior to covid, the LA Zoo offered the chance to get up-close to the flamingos as part of the "Flamingo Mingle" program, and the Zoo also offered guests the chance to feed the giraffes. Unfortunately, those experiences currently remain unavailable. Be sure to check the website for the most up-to-date information.
Oasis Camel Dairy
26757 Highway 78, Ramona, CA 92065
(760) 787-0983
Oasis Camel Dairy provides an opportunity to get up-close and personal with animals we don't see a lot of in Southern California — camels. Families may opt to schedule a private one-hour tour. Tours give families the chance to feed the camels and mini sheep on-site. Plus, you'll see colorful parrots, cockatoos, and giant goldfish. Additionally, you can add camel rides to your experience. (Riders must be at least 4 years old.) Or, you can select an Open Farm Tour which is a two-hour experience giving families the chance to enjoy the farm and meet the biggest camel as well as the farm's "amazing talking parrots." Details and reservations are available online.
OstrichLand USA
610 E. Highway 246, Solvang, CA 93463
(805) 686-9696
Located near the Danish-themed town of Solvang, OstrichLand USA is a destination on its own. Families will see over one hundred ostriches and emus and have the chance to feed these "big birds." OstrichLand USA is open seven days a week from 9 am to 5 pm. Details are available online.
The Reptile Zoo
18818 Brookhurst St., Fountain Valley, CA 92708
(714) 500-0591
"If it hops, wiggles, or crawls" you're likely to see it at The Reptile Zoo. You'll find over "100 exotic species of reptiles, amphibians, and arachnids from around the world." There are many opportunities for animal encounters here; it's just a matter of deciding what you're comfortable doing. You can take a picture with a Burmese Python, participate in a hands-on presentation, or feed the tortoises. Additionally, you can choose to have a Private Instagram Animal Experience (20 minute tour and 20 minute hands-on interaction with an animal of your choice) or select a "Private Feeding Experience." Details are available online.
Santa Barbara Zoo
500 Niños Dr., Santa Barbara, CA 93103
(805) 962-5339
The Santa Barbara Zoo is a charming zoo that also has the feel of a big park, with ocean views! In addition, they offer a number of Animal Encounters. "Join a penguin keeper to learn about the Zoo's active Humboldt penguin colony, and toss the penguins a tasty fishy snack," hand feed Masai giraffes, and "get up close with the Zoo's barnyard animals" including Guinea hogs, Najavo-Churro sheep, San Clemente Island goats, rabbits, and more. The Zoo also offers Virtual Animal Encounters. Details and ticket information are available online.
Wild Wonders
5712 Via Montellano, Bonsall, CA
(760) 630-9230
"Wild Wonders is where kids and adults can connect with animals from all over the world." Wild Wonders, a private wild animal refuge, is home to more than 120 animal ambassadors. A variety of special experiences and tours are available including Winged Wonders, a chance to meet and interact with Blue and Gold Macaws and Sun Conures, Meet and Feed a Bearcat, Wallaby Walkabout, and more. All tours are by appointment only and must be booked online. Be sure to check the website for details; many tours and experiences have an age requirement of 5 years or older.
Wildlife Learning and Conservation Center is located in an old olive grove and is "dedicated to giving over 100 displaced, rescued, and zoo-born wild animals a home." Families can certainly visit the WLCC, and leisurely stroll around and view animals from around the world. Or, you can take your visit to the next level by signing up for an Individual Animal Experience. Get up close to a sloth, meet an owl, feed a porcupine, help hold an 8-foot Red-tailed Boa, or touch an armadillo. Families may also opt to sign up for an Interactive Tour. These tours are led by biologists and also provide opportunities to meet animals up-close. Details and reservations are available online. WLCC is open Monday through Friday from 10 am to 5 pm. Private tours are available seven days a week, though advance reservations are required.
Wendy Kennar is a mother, writer, and former teacher who has lived her entire life in the same Los Angeles zip code. You can read more from Wendy at her website WendyKennar.com where she writes about books, boys, and bodies (living with an invisible disability).
Disclaimer: MomsLA has made every effort to confirm the information in this article; however, things can often change. Therefore, MomsLA makes no representations or warranties about the accuracy of the information published here. MomsLA strongly urges you to confirm any event details, like date, time, location, and admission, with the third party hosting the event. You assume the sole risk of relying on any of the information in our list. MomsLA is in no way responsible for any injuries or damages you sustain while attending any third-party event posted on our website. Please read our Terms of Use which you have agreed to based on your continued use of this website. Some events have paid to be listed on MomsLA.