You may think of Los Angeles as just a big city. A loud, crowded big city with tall buildings and lots of cars. Which it is. But it's so much more than that. Not too far from the big city, just a short drive away, are a variety of working farms just waiting to welcome your family.
A visit to a farm gives children the opportunity to learn and explore in new ways, get up close with different animals, and learn more about how food is grown and how it arrives on their plate. And with any luck, your kids will find some new foods they're willing to try!
To get you started with the planning, here is our list of 15 Fun, Family-Friendly Farms In and Around Los Angeles.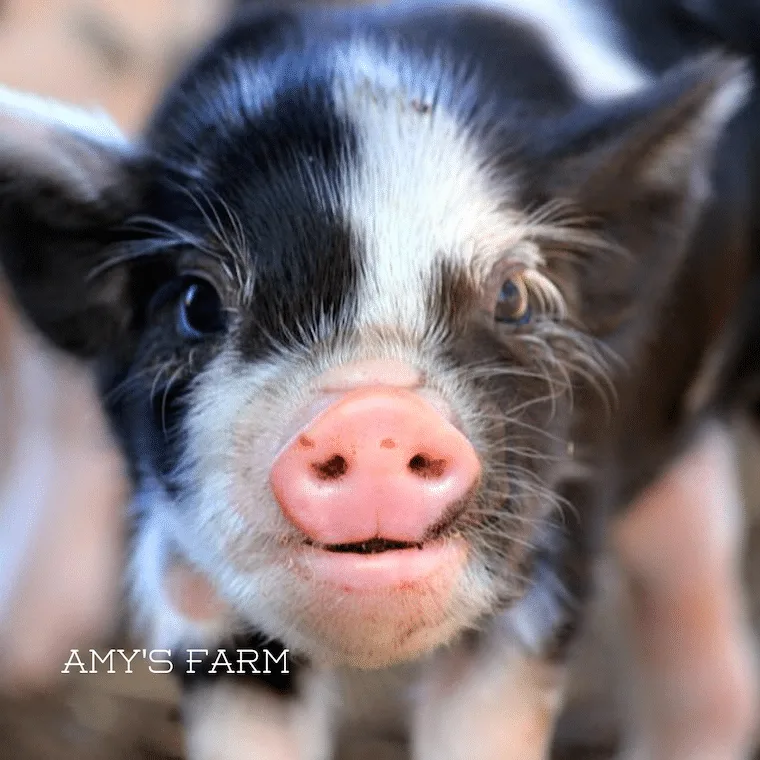 Family-Friendly Farms Near Los Angeles
Amy's Farm
7698 Eucalyptus Ave., Ontario, CA 91762
(844) 426-9732
Amy's Farm is a working farm which strives to provide visitors with the opportunity to experience an operating "urban farm." Amy's Farm focuses on sustainable, organic farming methods and tries to show visitors how they can incorporate those same methods at home with their own gardens. Guided tours (which include a garden walk, harvesting of herbs or a vegetable, feeding the animals, visiting the petting zoo, and more) require a reservation (which can be made online). Families are also invited to stop by and visit and shop without reservations Tuesdays-Fridays with a minimum required donation of $10 and purchase from the Farm Stand Store. The Farm is closed on Sundays and Mondays, open by reservation only on Saturdays. Check the website for details.
Danny's Farm
9889 Helen Ave., Shadow Hills, CA 91040
(626) 632-0826
"Danny's Farm was founded by former MLB player and coach, Jim Gott, and his wife, Cathy, in 2007, in honor of their loving son, Danny, who happens to be diagnosed with Autism. Danny's Farm offers a safe and nurturing farm experience and social environment for children and adults with learning differences." Danny's Farm shelters and cares for over 21 animals including cows, horses, goats, chickens, and more. Check the website for details to schedule an appointment to visit.
McGrath Family Farm
1012 W. Ventura Blvd., Camarillo, CA 93010
(805) 983-0333
McGrath Family Farm, a certified organic farm, has been a family farm business, in some form or another, since the 1800s. Tours are available, year-round, weather permitting and take about an hour. Families will visit the animal area of the farm and have the chance to pick whatever is seasonal. The first Saturday of each month is "Free Farm Education Day," but be sure to call ahead and reserve your spot.
Oasis Camel Dairy
26757 Highway 78, Ramona, CA 92065
(760) 787-0983
Oasis Camel Dairy is self-described as a "unique family farm celebrating animals and humans working together achieving extraordinary things." Families are invited to visit on Open Farm Days and/or schedule a private tour. While there, you'll have the chance to interact with the camels, to ride a camel, and more. (The camel milk goes into making the Farm's Camel Milk skincare products.) Check the website for details.
Avila Valley Barn
560 Avila Valley Drive, San Luis Obispo, CA 93402
805-595-2810
Come visit a farm where you can not only get delicious food, but also pick your own veggies, enjoy fun activities, and meet the animals that live (and work) there. There are hay rides and pony rides, special events for harvest time and holidays, and a BBQ stand – the Chicken Shack and Smoke House – that looks amazing. And can we mention roasted corn?
Tanaka Farms
5380 3/4 University Dr., Irvine, CA 92612
Tanaka Farms was established in 1940 and continues to be a working farm, as well as a fun place to take the family. Families may opt to sign up for a U-Pick Wagon Ride, with tours lasting about an hour. All U-Pick Activities are by reservation only. Drive-Thru and Walk-Up Produce Market Stands are open daily from 9 am to 5 pm. A variety of special events and programs (including "Chicks & Sprouts" – an interactive workshop teaching children how baby chickens grow inside eggs) are offered throughout the year. Be sure to check the website for details.
Gilchrist Farm
30116 Bouquet Canyon Rd., Saugus, CA 91390
(661) 645-2517
A day spent at Gilchrist Farm will have you feeling as if you've spent time in the country, far from Los Angeles. On Saturdays and Sundays from 9:00 am to 2:00 pm, families are invited to "ride ponies, snuggle goats, make a craft, ride the train, and enjoy cows, horses, ducks, and chickens." You can even try axe throwing and/or archery while you're here. Different activities have different fees. Check the website for details.
The Gentle Barn
15825 Sierra Hwy, Santa Clarita, CA 91390
(661) 252-2440
The Gentle Barn is a very special place. Here, you'll find animals who are rescued from "severe abuse and neglect who are too old, sick, lame, or scared to be adopted into homes." The six-acre property features horse and cow pastures, a barnyard for smaller animals, an organic vegetable garden, a panoramic view of the mountains, and over 170 rescued animals. A visit to The Gentle Barn provides families a chance to "hug the cows, give the pigs tummy rubs, cuddle the turkeys," and more! Check the website for details. Public Sunday visits begin on July 18th, 2021.
You may already be familiar with Underwood Family Farm because of their popular seasonal events, such as their Fall Harvest and Christmas on the Farm. But Underwood is fun to visit year-round. When you visit, be sure to spend some time at their Animal Center. Animals on display include baby goats, chickens, goats, emus, dusks, baby turkeys, sheep, bunnies, Chocolate the donkey, and more. Admission (slightly higher on weekends) includes admission to the Farm Market, Animal Center, and Pick Your Own. Also, enjoy tractor-drawn wagon rides, play equipment, a hay pyramid, and much more – all included with general admission. Read our article with more details about the Farm.
Rutiz Farms
1075 The Pike, Arroyo Grande, CA 93420
(805) 481-3582
Pick your own fruit? Yes, please. What about upleveling your Halloween this year and getting an engraved pumpkin? You've got to see this! Rutiz Farms can help you do that with their super unique workshop. They grow flowers, too, and their farm stand has amazing produce. And you can get eggs so fresh you might even meet the chickens who gave them to you!
Wild Willow Farm and Education Center is a non-profit educational farm that "encourages bicultural diversity, providing experiences to nurture self-empowerment and inspire people to connect to food, land, and each other." On Saturdays, the public is invited to explore the farm. Additionally, a variety of special classes and programs as well as field trips are offered. Details are available online.
OstrichLand USA
610 E. Highway 246, Solvang, CA 93463
(805) 686-9696
Located near the Danish-themed town of Solvang, OstrichLand USA is a destination on its own. Families will see over one hundred ostriches and emus and have the chance to feed these "big birds." Learn all sorts of amazing facts as you get up close to these incredible creatures. (Did you know ostrich have no teeth? I didn't.) Check the website for details and to plan your trip.
Farm Sanctuary
5200 Escondido Canyon Rd., Acton, CA 93510
(661) 269-5404
Farm Sanctuary was "founded in 1986 to combat the abuses of factory farming and encourage a new awareness and understanding about farm animals." At Farm Sanctuary, animals are regarded as friends not food. The 26-acre Sanctuary provides shelter for rescued cows, pigs, chickens, turkeys, and other farm animals. One hour guided tours are offered, allowing families to meet the Sanctuary's "rescued residents." Farm Sanctuary re-opens July 10th, 2021. Book a tour online.
Canzelle Alpacas
4036 Foothill Rd., Carpinteria, CA 93013
(805) 881-3293
At Canzelle Alpacas, families will see much more than alpacas. You'll also delight in observing llamas, dogs, horses, chickens, and a water buffalo. Farm tours are available on Fridays, Saturdays, and Sundays. Tours must be reserved online; no walk-ins are admitted. Tours are about one hour in length.
Wendy Kennar is a mother, writer, and former teacher who has lived her entire life in the same Los Angeles zip code. You can read more from Wendy at her website WendyKennar.com where she writes about books, boys, and bodies (living with an invisible disability).
Disclaimer: MomsLA has made every effort to confirm the information in this article; however, things can often change. Therefore, MomsLA makes no representations or warranties about the accuracy of the information published here. MomsLA strongly urges you to confirm any event details, like date, time, location, and admission, with the third party hosting the event. You assume the sole risk of relying on any of the information in our list. MomsLA is in no way responsible for any injuries or damages you sustain while attending any third-party event posted on our website. Please read our Terms of Use which you have agreed to based on your continued use of this website. Some events have paid to be listed on MomsLA.