Enjoying a theatrical production as a family is a special experience. The theater companies on this list realize they may have some audience members who are as young as 3, so they keep everyone enthralled.
If you want to help your little ones get the theater bug early, here is our list of the best places to see and enjoy Children's Theater in Los Angeles.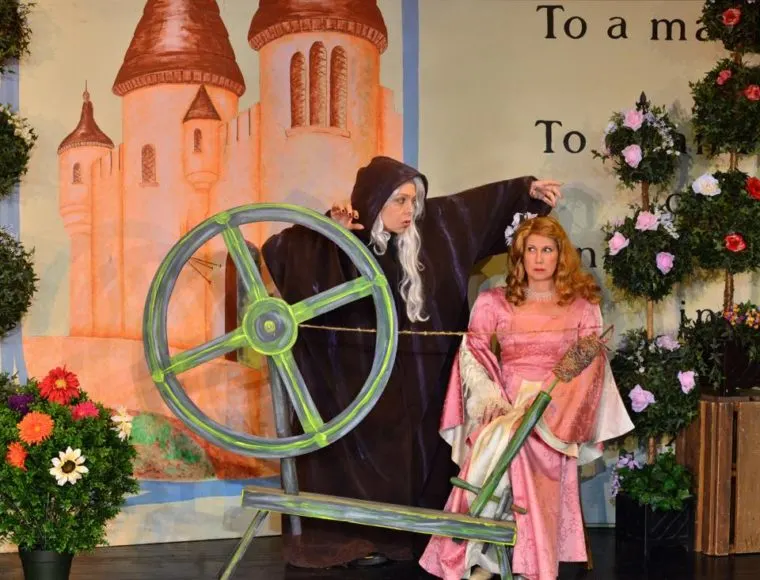 MomsLA is your source for Things to do in Los Angeles With Kids
Children's Theater on the Westside
Santa Monica Playhouse
1211 4th St., Santa Monica, CA 90401
The Santa Monica Playhouse has been welcoming theater-goers since 1960. Among its Family Theatre offerings are Finding Belle, now through April 30th. The show is perfect for all ages and provides a "whole new perspective on fantasy and reality, sharing and caring, and the importance of family togetherness." Audience members also have the chance to participate!
The Los Angeles Children's Theater
12420 Santa Monica Blvd, Los Angeles, CA 90025
The Los Angeles Children's Theater is an intimate family-friendly theater with plays and musicals for children, generally 3 and up. Currently we have "The Giving Tree" and "Where the Wild Things Are" inspired by the classic books. Visit the website for tickets.
Morgan-Wixson Theatre
2627 Pico Blvd., Santa Monica, CA 90405
The Santa Monica Theatre Guild at the Morgan-Wixson Theatre strives to "entertain, educate, enrich, and inspire all ages." Y.E.S. is a part of the Morgan-Wixson Theatre and offers four youth productions per year as well as one full-length youth musical each year. From May 13-28th, families may see a production of Honk! based on the classic tale "The Ugly Duckling." A production of Pinocchio is scheduled for July 15-30th. Ticket information is available online.
Wallis Annenberg Center for the Performing Arts
9390 N. Santa Monica Blvd., Beverly Hills, CA 90210
While not all shows at the Wallis are child-friendly, they do include family-friendly performances in their schedule. Check their website for upcoming family shows.
Related: Best Acting Classes for Kids
Children's Theater on the Eastside
Glendale Centre Theatre
324 N. Orange St., Glendale, CA 91203
Among its offerings, the Glendale Centre Theatre is the site of regular Children's Theatre. Currently, families can enjoy The Snow Queen (until June 17th). Next up, will be Puss in Boots (scheduled for August 5th through November 11th). Many families make attending a show at the Theatre a regular tradition. In addition, the Glendale Centre Theatre also hosts children's birthday parties.
Children's Theater in Hollywood
Nine O'Clock Players
Assistance League of Los Angeles Theatre for Children
1367 N. St. Andrews Place, Hollywood, CA 90028
The Nine O'Clock Players have been "educating, uplifting, and entertaining children since 1929." Each year they perform two plays chosen from classic children's literature. Each play includes dancing, singing, and special effects. Currently, families will enjoy seeing Jack and the Giant which runs Sundays October 20th- November 17th. After the performance, children have the opportunity to meet the cast members and ask for autographs. Admission is $15 and there is open seating.
A Faery Hunt
several locations including
Griffith Park Fern Dell Entrance
2332 Fern Dell Dr., Los Angeles, CA 90068
Attending a Faery Hunt production isn't like attending a regular theater production. Families enjoy an interactive show outside in nature, and children are invited to come dressed in their favorite princess, fairy, or super hero costume. All shows are original musicals. Performances are scheduled for 10:30 am and are planned for different spots around Los Angeles. Check the website for information regarding their upcoming performance schedule.
Theatre West
3333 Cahuenga Blvd. W., Los Angeles, CA 90068
Theatre West was established in 1962 and is recognized as the "oldest continually running theatre company in Los Angeles." Their Storybook Theatre presents interactive musical theater for children 3-9 years of age. Currently, families will enjoy The Princess and the Frog. Shows are Saturdays at 1:00 pm (through July 8th).
Children's Theater in Downtown LA
Bob Baker Marionette Theater
1345 W. First St., Los Angeles, CA 90026
The Bob Baker Marionette Theater has been a part of the lives of many Los Angeles families since 1963. They use over 2000 handcrafted puppets in over 200 performances a year! It is the longest operating marionette theater in the country. Currently, families can enjoy Hooray L.A., a production that serves as a "love letter to Los Angeles," featuring hundreds of the famous hand crafted marionettes. Tickets are available online.
Related: Best Places to take kids to hear Music in Los Angeles
Disclaimer: MomsLA has made every effort to confirm the information in this article; however, things can often change. Therefore, MomsLA makes no representations or warranties about the accuracy of the information published here. MomsLA strongly urges you to confirm any event details, like date, time, location, and admission, with the third party hosting the event. You assume the sole risk of relying on any of the information in our list. MomsLA is in no way responsible for any injuries or damages you sustain while attending any third-party event posted on our website. Please read our Terms of Use which you have agreed to based on your continued use of this website. Some events have paid to be listed on MomsLA.