Museums aren't the only places to see museum-worthy cars. In Southern California, you'll find car shows happening on a regular basis. Some happen each week, some happen once a month, and some happen once a year.
Car Shows are a great chance to see cool cars and interact with their owners. Maybe you've always wanted to know what it's like to own a Classic Muscle Car. Or what it's really like to drive a Lambo. You'll probably hear stories of how long they've owned the car, or how they found it, in pristine condition, in their old neighbor's garage one day, and bought the cream puff for their own.
Or maybe you're one of the owners of a cool car, in which case a car show is a great chance to show it off to appreciative fans. Car shows usually attract food trucks, or are held near coffee shops, so everyone can get plenty of snacks, too. And beyond the fun of seeing the cars and trucks up close, some car shows also pair up with charity organizations and do some fundraising.
Also, be sure to check the websites for SoCal Car Museums such as the Petersen Automotive Museum and The Zimmerman Automobile Driving Museum. They often host car shows and special events throughout the year.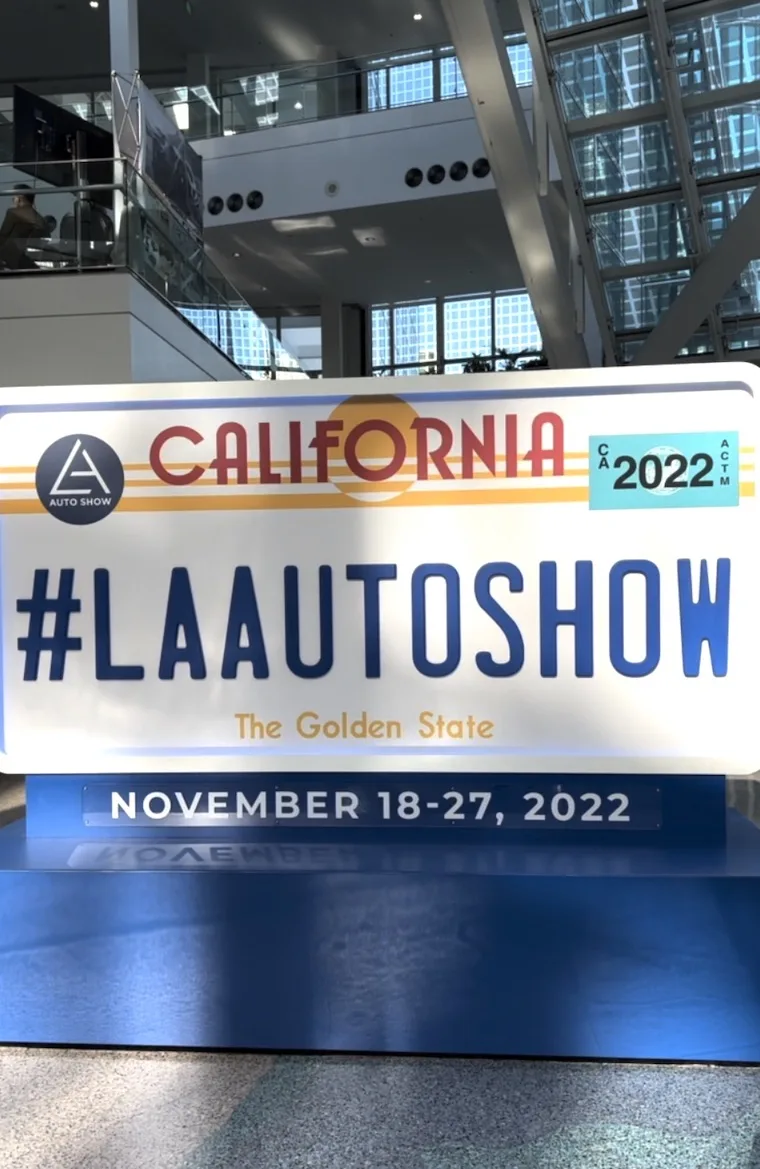 Annual Car Shows in SoCal
Car Shows Every June:
Each Father's Day, the City of Beverly Hills hosts a free car show providing spectators with an "up-close look at some of the world's most prestigious vehicles against the luxurious backdrop of designer boutiques that line the city's most famous street." The Rodeo Drive Concours is made up of two events — a stationary show on Rodeo Drive as well as a moving car rally through the streets of Beverly Hills.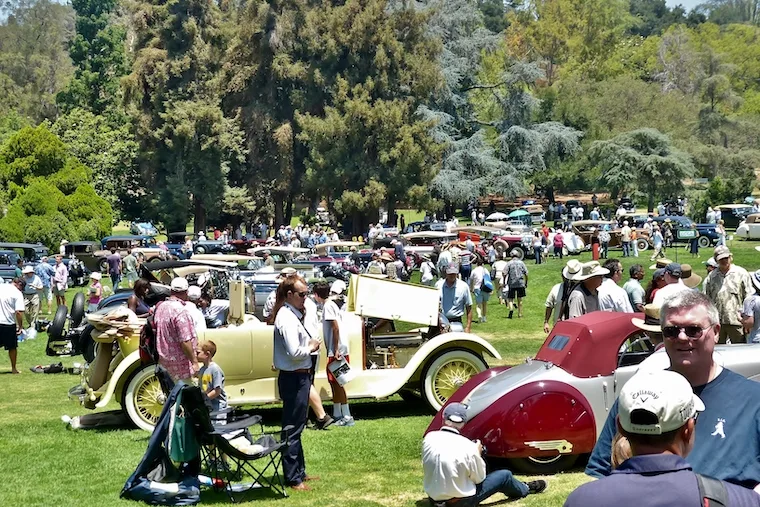 Car Shows Every August:
San Marino Motor Classic
Lacy Park
1485 Virginia Road, San Marino, CA 91108
The San Marino Motor Classic was founded in 2011. This annual community event "brings increased public awareness of the history of the motor vehicle through a broad spectrum exhibition of historical automobiles from the early to mid-twentieth century." The next San Marino Motor Classic is scheduled for Sunday, August 27th, 2023.
Car Shows Every November:
Los Angeles Auto Show
LA Convention Center
1201 S. Figueroa St., Los Angeles, CA 90015
The Los Angeles Auto Show is happening on Friday, November 18th through Sunday, November 27th. You can see it all at the LA Auto Show, including more than thirty automakers, experience indoor and outdoor test drives, view custom and exotic cars, and much more. Be sure to check out the special kids' activities including virtual reality experiences, scavenger hunts, and art-making opportunities to name just a few. Tickets are available online.
Car Shows Every December:
San Diego International Auto Show
San Diego Convention Center, 111 W. Harbor Dr., San Diego, CA 92101
The San Diego International Auto Show features "more than 400 of the latest new models, multiple test drives, exotics, automotive products and much more." And mark your calendars — Sunday, January 1st from 10:00 am to 7:00 pm is Family Day! Children 12 and under receive free admission with a paying adult, plus there will be lots of fun activities, including a visit from a super hero! The San Diego Auto Show is happening December 30th, 2022 through January 2nd, 2023.
Monthly Car Shows in SoCal
Carcadia 66
733 W. Naomi Ave., Arcadia, CA
Carcadia 66 is a family-friendly weekly meet up, held on the last Sunday of the month from 7:00 am to 9:00 am. You never know what you'll see, including classic hot rods, exotics, motorcycles, vintage, and more.
Weekly Car Shows in Southern California
Car Shows Every Tuesday:
The Granada Hills Tuesday Cruz-In is a weekly event happening each Tuesday from 5:00 pm to 9:00 pm. While it is open to all automobiles, "classics, muscle cars, and vintage vehicles" are preferred.
Car Shows Every Friday:
Classic Car Show
Bob's Big Boy
4211 W. Riverside Dr., Burbank, CA 91505
Every Friday, from 4:00 pm to 10:00 pm, Bob's Big Boy in Burbank hosts a Classic Car Show. Car show enthusiasts have to come out to Bob's Big Boy "where the food is hot, and the cars are hotter."
The Main Street Garden Grove Classic Car Show is happening each Friday night from 4:00 pm to 8:00 pm. Described as the "longest running car show in Orange County," families will see "dozens of classic cars, antique cars and custom coupes."
Car Shows Every Saturday:
South OC Cars and Coffee
Outlets at San Clemente
101 W. Avenida Vista Hermosa, San Clemente, CA 92672
South OC Cars and Coffee happens every Saturday morning, from 9:00 am to 11:00 am. South OC Cars and Coffee is described as being the "world's largest weekly car show, attracting a mix" of hot rods, pickups, sports cars, motorcycles, vintage, exotics, and more.
Gas & Glaze
560 Workman Mill Rd., La Puente, CA 91746
Gas & Glaze is a weekly car show held each Saturday morning from 6:30 am to 9:00 am. The event is "open to anything with wheels" — all cars and motorcycles are welcome to participate.
Cars and Coffee Corona is a weekly car show, held every Saturday from 7:00 am to 9:00 am. This weekly meet up began back in 2015 and is now the "largest weekly car show in the Inland Empire." All years, makes, and models are welcome.
Car Shows Every Sunday:
Supercar Sunday
Pierce College
6201 Winnetka Ave., Woodland Hills, CA 91371
Supercar Sunday is a weekly car show happening each Sunday from 7 am to 10 am. "Supercar Sunday is a weekly event whereby auto enthusiasts gather to share their amazing vehicles and camaraderie." Details are available online.
Want to visit a Car Museum on any day of the week you want? Check out our list of 15 Best Loved Car Museums in SoCal.
Wendy Kennar is a mother, writer, and former teacher who has lived her entire life in the same Los Angeles zip code. You can read more from Wendy at her website WendyKennar.com where she writes about books, boys, and bodies (living with an invisible disability).
Disclaimer: MomsLA has made every effort to confirm the information in this article; however, things can often change. Therefore, MomsLA makes no representations or warranties about the accuracy of the information published here. MomsLA strongly urges you to confirm any event details, like date, time, location, and admission, with the third party hosting the event. You assume the sole risk of relying on any of the information in our list. MomsLA is in no way responsible for any injuries or damages you sustain while attending any third-party event posted on our website. Please read our Terms of Use which you have agreed to based on your continued use of this website. Some events have paid to be listed on MomsLA.