Updated for 2022
Time is flying by, and Spring Break 2022 will be here before you know it. In Los Angeles, the schools schedule their Spring Breaks at wildly different times, so the Spring Break Camps in Los Angeles have lots of different dates to accommodate all the LA County school districts' calendars.
Whether you're looking for a week-long camp, want to enroll your kids in a few days for a drop-in experience, or you're looking for an online camp, we bet you'll find a Camp that fits your family's needs right here, in our list of terrific Spring Break Camps in Los Angeles.
Looking for the Best Summer Camps in Los Angeles? Check out LA's Best Summer Camp Guide right here – updated for 2022!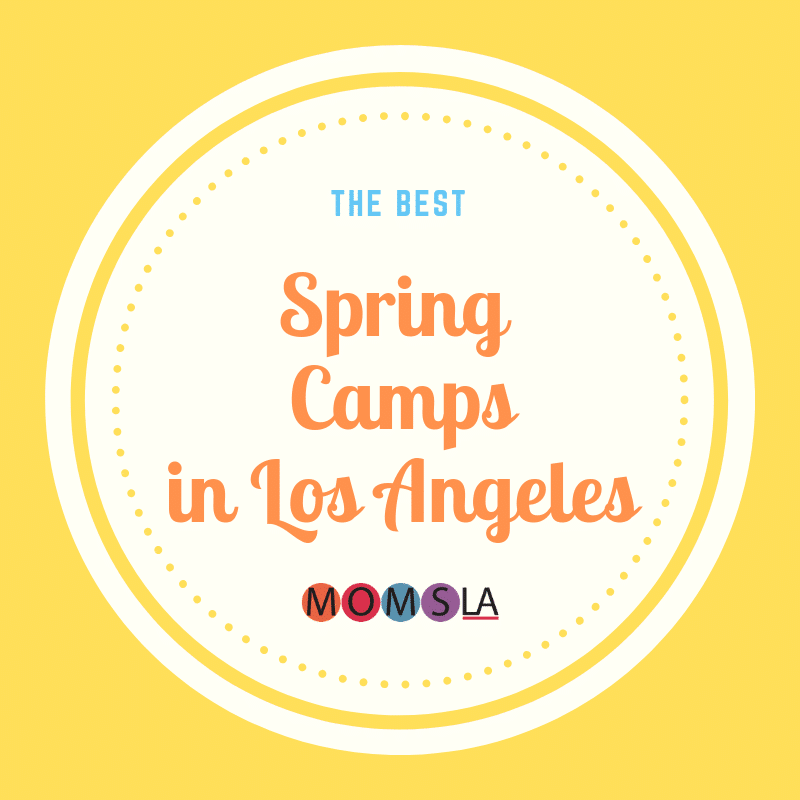 Awesome Spring Break Camps in SoCal for 2022
Social Life can be tough growing up. The goal of Upstander Kids Anti-Bullying Camp is to give kids the basic tools to more easily traverse the tough terrain of social life and to develop their own resistance to Bullying thru Communication Skills, Good Social Skills, & Basic Self Defense Skills.
DATES: April 4th-15th
Come build amazing things with us! Tinkering School LA teaches children the skills they need to work confidently in wood, plastic, and metal to build robust structures as wild as their imaginations. With a 4:1 camper to facilitator ratio, our fully stocked workshop provides a safe and supportive environment for personal growth through skills development and creative construction.
DATES: March 28th – April 15th
Saken Sports Camp
15871 Mulholland Drive, Los Angeles, CA 90049
Join us for Spring Camp to have a fun and active spring break! Expert coaches help develop campers in a variety of sports activities. In addition to sports we offer tournaments, arts and crafts, special events, and theme days. At Saken Sports Camp, we offer a 7 to 1 camper to coach ratio and may be as low as 3 to 1.
DATES: March 28th – April 15th
Got Game Camp
Three Locations:
Hancock Park Elementary (Mid-City) 408 S. Fairfax Ave LA CA 90036
Third Street Elementary (Mid-City) 201 S. June Street LA CA 90004
Redeeemer Elementary (West LA) 10792 National Blvd LA CA 90064
Your kids are going to love the spring camp curriculum at Got Game. Campers will play competitive Sports (basketball, soccer, hockey, flag football, baseball), Arts (dance, theatre, karate, arts & crafts), Games (oasis, chess, dodgeball), surprise appearances and more.
DATES: April 11-15th
Euro Soccer USA
The Sports Park 13196 Bluff Creek Dr, Los Angeles 90094
Euro Soccer USA is ranked the best toddler and youth soccer training program in Los Angeles, teaching kids soccer (ages 18 months to 12 years) in a safe and positive environment.
Our European-style soccer coaching philosophy blends skill repetition with a variety of fun and engaging activities, creating an appropriately challenging program.
DATES: April 11-15th
Camp Wildfolk
12020 Burbank Blvd., Valley Village 91607
1265 North Fairfax, West Hollywood 90046
An original, project-based Camp model, blending "old school" with a modern, progressive approach. Kids and parents both love the Camp Wildcraft experience!
DATES: April 8-15th
This 5 day adventure begins with a basic overview of camera functions and ends with an exhibition featuring the kids' work from the week. Through a series games and expeditions, we'll challenge the way we see; we'll learn through instruction and practice how to make images, rather than take them. Ultimately campers will develop their photographic eye and learn new ways of seeing.
DATES: April 4-15th
Related: Things to do during Spring Break
Some of the camps in this list have paid for advertising with MomsLA.com.
Disclaimer: MomsLA has made every effort to confirm the information in this article; however, things can often change. Therefore, MomsLA makes no representations or warranties about the accuracy of the information published here. MomsLA strongly urges you to confirm any event details, like date, time, location, and admission, with the third party hosting the event. You assume the sole risk of relying on any of the information in our list. MomsLA is in no way responsible for any injuries or damages you sustain while attending any third-party event posted on our website. Please read our Terms of Use which you have agreed to based on your continued use of this website. Some events have paid to be listed on MomsLA.