The definition of Stepmother is "a woman that your father marries after his marriage to or relationship with your mother has ended."
Ouch!
I've been "that woman," aka Stepmother, for the past 13 years. Let me tell you, it can be one of the most challenging jobs there is. It is harder than motherhood in a lot of ways. A lot of little girls grow up saying I can't wait to be a Mom. Nobody grows up saying, I can't wait to be a Stepmom!
I was 21 when I met my husband. He mentioned that he had children on the night we met, and I thought, oh that's nice, never thinking that we would make it past the first date. To make a long story short, we fell in love by the second date… can you say instant family?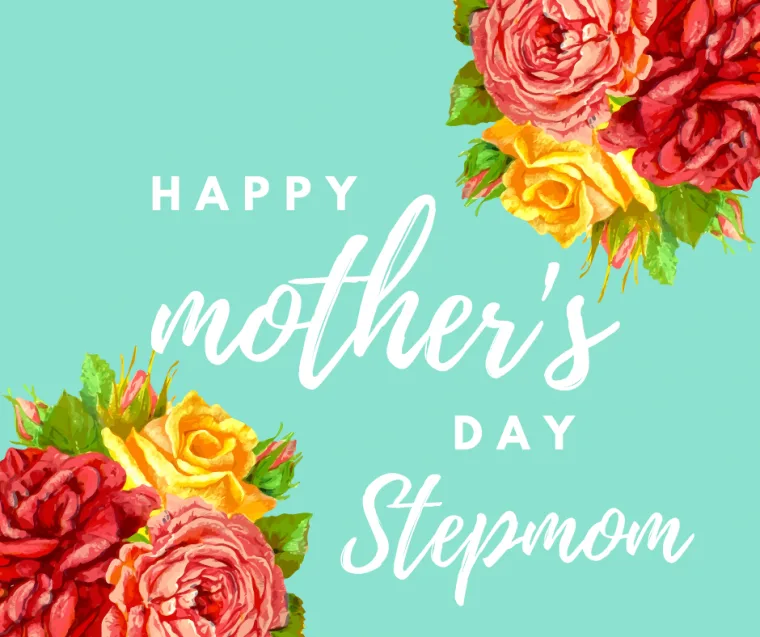 What is Mother's Day Like for a Stepmom?
Mother's Day is a day that was created for Mothers, a day for a child to show their appreciation to the most important woman in their life. Which, btw does not apply to you, when your stepchildren already have a Mom who is very much a part of their lives.
What I always find odd is that as a Stepmom you are supposed to perform motherly duties, without getting "the credit." You are supposed to treat the children like your own. You are supposed to provide financial support. Do homework, cook, clean and drive around. You are a teacher, a mentor, a parent and friend. In all honesty, you are not really a friend. I hate when people say that. Sometimes in fact, you are the enemy.
As a Stepmom on Mother's Day you may get a card, but you know that your husband probably picked it out and "made" the kids sign it. Which is still a nice gesture, don't get me wrong. But it's not the same.
You don't get the handmade crafts from school when they're young, or breakfast in bed when they get older. Those things are done for the "real" mom. You don't get taken out for Mother's Day tea, or even a coffee.
You probably won't even see the kids on that special Sunday, or get a phone call. Don't even think about being mentioned on their Facebook status.
Mother's Day used to bother me a lot more before I had a child of "my own." I'm putting it in quotes to let you know, that I know how ridiculous that sounds. Nobody owns anyone, even if you did birth them. I guess when you've heard, "why don't you just have your own kids" for long enough, you start to buy into the madness.
His, hers, yours, mine and ours. Once you become a blended family, everyone comes with a label. For the past few years now, since I had my daughter, I do get the all of the Mother's Day accolades. I get taken out to brunch. I get to spend the day being treated like a queen, by one very special little girl. It's almost enough to make me forget about those other feelings, and my 3 Stepchildren. Almost.
Over the last 13 years I have learned to do the only thing I can. I just accept the situation for what it is. Kind of awkward for everyone involved, especially the children. Even in the best of blended families.
I try and put the kid's feelings first, instead of my own. Most days I do pretty well. The reality of being a Stepmother is that usually the kids already have a Mom. They don't want or need another one. What child would?
The only reason that they have a Stepmom is because their dad and mom are no longer together, something that they had no control over. When it comes to families, all that most children really want is for their parents to be happy and still together. Celebrating Mother's day, Father's day, and every other holiday altogether as a family. One family, under one roof.
I've been living in a blended family for most of my life, since I was 18 months, but it still can be difficult, on this holiday and every other one. From growing up as a Stepdaughter to becoming a Stepmother, neither one of these roles are easy, but they are both a part of who I am.
Jessica New Fuselier writes about being a LA Mom, Stepmom and Photographer at Fresh Angeles.