The holiday season is approaching, and during this festive time we think it's important to stop and think about how we can help others. Everywhere we look, we all see so many people in need these days. Volunteer and you can make a difference.
Luckily, there are many ways to help — whether you're looking to help by donating items, time, or money, whether you want to help once a year or on a regular basis, here are 12 + ways you can make a positive difference in someone's life during the holiday season. Thank you for considering these ways to volunteer or do a good deed in Los Angeles this holiday season.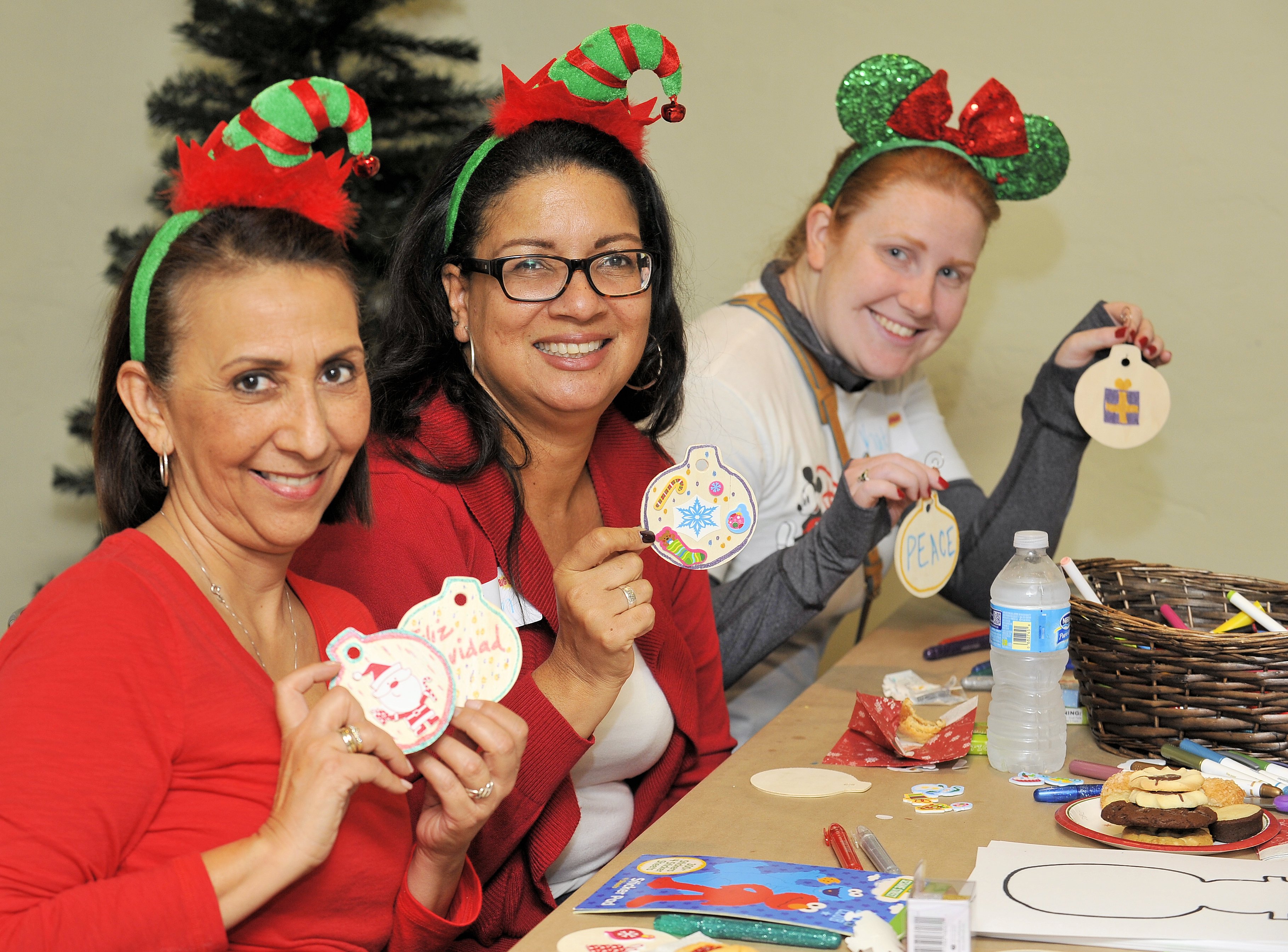 As you get ready to celebrate the holidays with friends, there's one simple thing you can do to make the celebration even more special. You can easily add in a fundraiser for No Kid Hungry. No Kid Hungry wants to help with solutions to the problem — that 1 in 5 kids in the United States isn't getting enough to eat on a regular basis. Check the website for details on how you can help and get involved in a solution.

Big Sunday: The Holiday List
6111 Melrose Ave., Los Angeles, CA 90038
At Big Sunday, they operate under the belief that "everyone has some way that they can help somebody else." They offer multiple ways to donate, pitch in, and help. You can participate in a community activity, donate (new or used items or cash), and check their online calendar for upcoming special events because volunteering isn't limited to just the holiday season. Big Sunday has more than 300 holiday volunteer opportunities on its list. "Whoever you are, whatever you do, there is somebody who could use your help this holiday season."
Now that the kids may be getting their holiday wish lists ready, it's a good time to talk to them about the spirit of giving to others. A simple way to do that is to participate in a holiday toy drive. You can help with the Toys for Tots holiday toy drive by donating a toy; hosting an event at home, work or school; or by volunteering in a local warehouse. ABC 7 and Southern California Firefighters sponsor the Spark of Love toy drive. Check the website for information about how you donate and/or volunteer.
L.A. County DPSS Adopt-A-Family Program
For information call (213) 744-4590 or
e-mail [email protected]
The Los Angeles County Department of Public Social Services program assists low-income families served by DPSS by providing new gifts such as toys, clothes and food to help the families and children celebrate the holidays in a special way. Families can sign up for the Adopt-A-Family Program and make a difference for needy families and children during the holidays.
Holidays From the Heart
Children's Hospital Los Angeles
4650 Sunset Blvd., Los Angeles, CA 90027
The Holidays from the Heart program aims to make the holidays a little happier for chronically ill children and their families. There are a number of ways to help, including sponsoring a family, as well as providing bulk gift items (clothing, diapers), making a monetary donation, or serving as a volunteer (shopping for gifts, distributing gifts). Check the website for more details on how to help.
Baby2Baby
5830 W. Jefferson, Blvd., Los Angeles, CA 90016
Baby2Baby works year-round to ensure that no child is without the basic necessities of childhood. They accept donations all year long for items that will benefit children (infants to age 12) including but not limited to car seats, clothing (children's and maternity), hygiene items (toothpaste, soap, sunscreen), coats, and more. Families can also get involved by hosting a donation drive (monetary or by collecting items) or by volunteering. Check the website for details, and note the organization's new address.
Looking for fun things to do with the family for the holidays? Check out the Best Los Angeles Holiday Events.
The Giving Spirit – Winter Outreach
11693 San Vicente Blvd. #113, Los Angeles, CA 90049
The Giving Spirit is an organization that assembles and distributes "survival kits" to families living on the street. Each kit contains about 70 items. The Giving Spirit has been reaching the homeless in and around Los Angeles for over fifteen years now. Families can help by participating in their Outreach event scheduled for December 12th through 15th, 2019. Volunteers can help assemble and distribute these kits. Check the website to sign-up for a particular shift. If you can't make it to the Outreach event, families can still help by donating funds or items that are needed for the kits. Check the website for a list of items that are needed. Registration opens October 15th.
One Voice Holiday Food Program
The Barker Hangar (aka The Santa Monica Air Center)
3021 Airport Ave., Santa Monica Airport, Santa Monica, CA 90405
The Holiday Food Program provides about 2,500 families with Christmas food baskets, books, and toys. To make this program possible, volunteers are needed to sort and package the food as well as to help distribute the packages. Check the website for days and times volunteers are needed and for a description of the tasks you'll be asked to perform.
Brighten the Holidays
Salvation Army
The "Brighten the Holidays" program helps families who are experiencing hard times due to unemployment, medical issues, homelessness, or other challenges. "From providing family dinners and keeping the heater on to putting toys under the Christmas tree, we lend a hand with holiday events." Go online to learn how you can help – by donating funds, items, and your time.
Food on Foot
1625 N. Schrader Blvd., Los Angeles, CA 90028
This incredible organization has given out food, clothing, shoes and blankets every Sunday in Hollywood for over 20 years. Volunteering requires a $25 donation. Volunteers can be as young as 6 years old. Additionally, Food on Foot is seeking donations of gently used clothing. Check the website for details.
Los Angeles Mission
303 E. 5th St., Los Angeles, CA 90013
The annual events hosted by Los Angeles Mission make for great volunteering. This year, make a difference by helping to feed the hungry and homeless. By either donating or volunteering, you can be part of the solution and make a huge difference to those who need your help the most.
Crayon Collection
149 S. Barrington Ave., Los Angeles, CA 90049
Being a part of the Crayon Collection allows families with children of all ages an easy way to volunteer and make a difference. Upcycle gently-used crayons, providing children with crayons and saving our landfills. Check the website for lots of ideas about how your family can get involved – by donating, by collecting crayons for schools, and more.
Yuletide Caroling – One Incredible Family
Two Culver City locations
In partnership with One Incredible Family, families can participate in Yuletide Caroling at two Culver City-area senior centers. Volunteers sing seasonal songs, and spend time visiting with senior citizens. Registration information is available online for the two events – one on Sunday, December 15th and one on Sunday, December 22nd.
Food Donations for SOVA Food Pantry
Main Office: 16439 Vanowen St., Van Nuys, CA 91406
Families can donate non-perishable, canned food items to donate to the SOVA Food Pantry. Or, go a step further, and find out how you can start a donation program at your child's school. Check the website for details.
MOMSLA IS YOUR SOURCE FOR THINGS TO DO IN LOS ANGELES WITH KIDS.