Updated for 2020
The holiday season is approaching, and during this festive time we think it's important to stop and think about how we can help others. Everywhere we look, we all see so many people in need these days. Volunteer and you can make a difference.
Luckily, there are many ways to help — whether you're looking to help by donating items, time, or money, whether you want to help once a year or on a regular basis, here are 12 + ways you can make a positive difference in someone's life during the holiday season. Thank you for considering these ways to volunteer or do a good deed in Los Angeles this holiday season.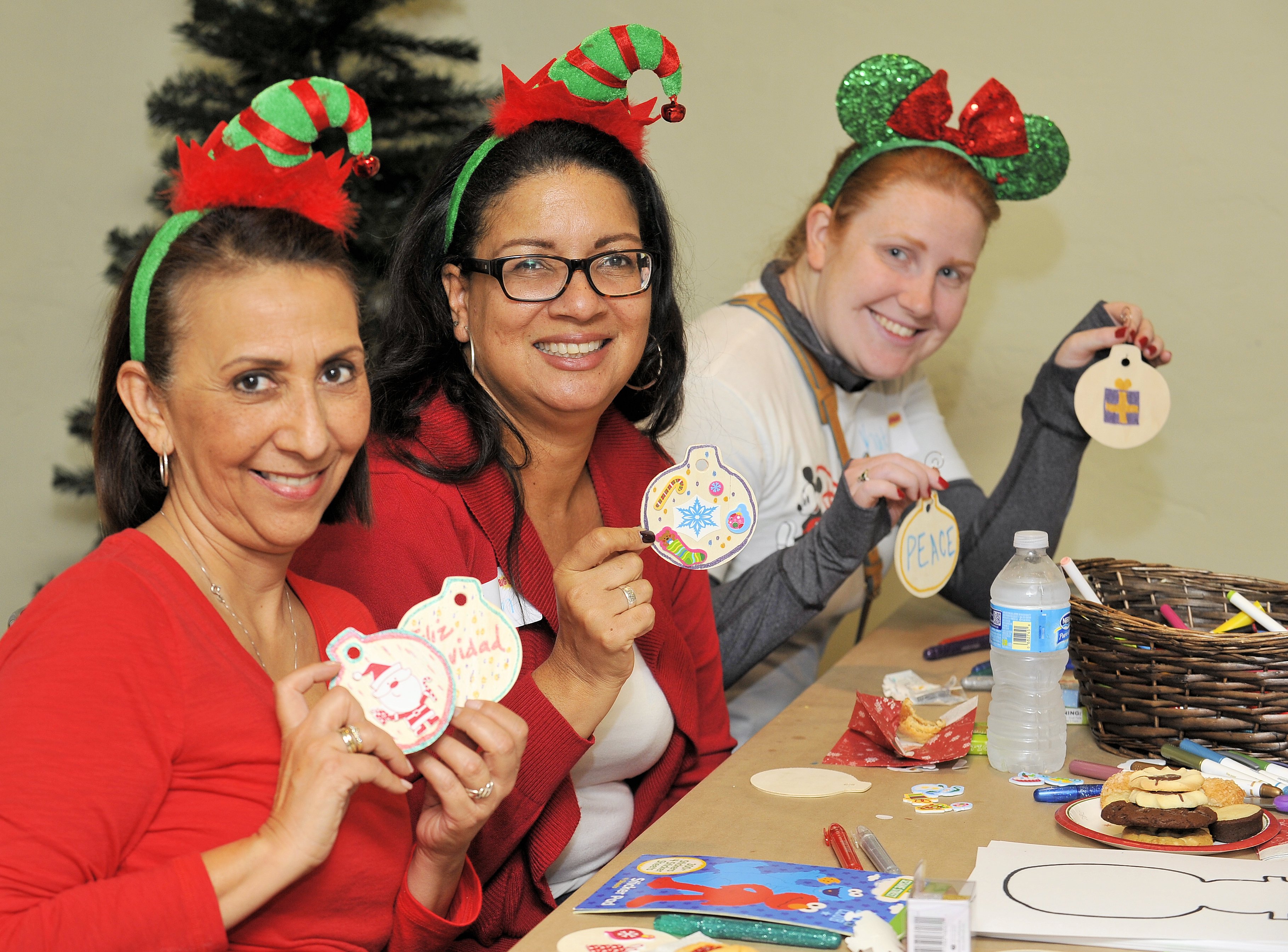 How to Give Back During the Holidays
As you get ready to celebrate the holidays with friends, don't forget that 1 in 4 kids in the United States could face hunger. There are many ways families can help. You can make a donation to No Kid Hungry, check the website and shop brands that work with No Kid Hungry, host a fundraiser, contact your elected officials, and more. Check the website for details on how you can help and get involved in finding a solution.
At Big Sunday, they operate under the belief that "everyone has some way that they can help somebody else." They offer multiple ways to donate, pitch in, and help. You can participate in a community activity, donate (new or used items or cash), and check their online calendar for upcoming special events because volunteering isn't limited to just the holiday season. Big Sunday has many holiday volunteer opportunities on its list. "Whoever you are, whatever you do, there is somebody who could use your help this holiday season."
Now that the kids may be getting their holiday wish lists ready, it's a good time to talk to them about the spirit of giving to others. A simple way to do that is to participate in a holiday toy drive. You can help with the Toys for Tots holiday toy drive by donating a toy. Usually volunteer opportunities also include hosting an event at home, work or school; or by volunteering in a local warehouse; however, this year that may not be possible. ABC 7 and Southern California Firefighters sponsor the Spark of Love toy drive. Check the website for information about how you donate and/or volunteer.
The Los Angeles County Department of Public and Social Services program assists low-income families served by DPSS by providing new gifts such as toys, clothes, and food to help families and children celebrate the holidays in a special way. Sponsor families are matched with a family and provided with that family's "wish list." Check the website to find out how your family can become a sponsoring program.
Holidays From the Heart
Children's Hospital Los Angeles
4650 Sunset Blvd., Los Angeles, CA 90027
The Holidays from the Heart program aims to make the holidays a little happier for chronically ill children and their families. There are a number of ways to help, including sponsoring a family, making a monetary donation, and donating gift cards. Check the website for more details on how to help.
Baby2Baby
5830 W. Jefferson, Blvd., Los Angeles, CA 90016
Baby2Baby works year-round to ensure that no child is without the basic necessities of childhood. They accept donations all year long for items that will benefit children (infants to age 12) including but not limited to car seats, clothing (children's and maternity), hygiene items (toothpaste, soap, sunscreen), coats, and more. Due to COVID-19, Baby2Baby can only accept donations of new items (diapers, wipes, hygiene items – soap, shampoo, toothpaste) at this time. Families can also get involved by hosting a donation drive (monetary or by collecting items). Check the website for details.
Make-A-Wish Greater Los Angeles and other Make-A-Wish chapters around the country are inviting friends and families to start a new tradition of bringing joy into the lives of children fighting critical illnesses by taking part in Families For Wishes! Participating in Families For Wishes is as simple as one-two-three: 1. Visit familiesforwishes.org. 2. Enter a U.S. zip-code to find a Make-A-Wish team nearby. Funds raised will support families in the team's chosen area. 3. Create a family fundraising page, add a picture and begin fundraising!
The Giving Spirit is an organization that assembles and distributes "survival kits" to families living on the street. Each kit contains about 70 items. The Giving Spirit has been reaching the homeless in and around Los Angeles for fifteen years now. Families can help by donating funds. Usually, The Giving Spirt sponsors a Winter Outreach event where volunteers help assemble and distribute these kits. Due to COVID-19, that event may not take place, but The Giving Spirit is still working to help our city's homeless and they continue to need our help. Check the website for details.
One Voice Holiday Food Program
The Barker Hangar (aka The Santa Monica Air Center)
3021 Airport Ave., Santa Monica Airport, Santa Monica, CA 90405
Usually, the One Voice Holiday Food Program provides about 2,500 families with Christmas food baskets, books, and toys. To make this program possible, volunteers sort and package the food as well as to help distribute the packages. However, this year this special event won't be happening due to COVID-19. However, One Voice still needs our help. They plan to distribute grocery gift cards to families in need. You can make a monetary donation to help.
Most families are very familiar with The Salvation Army's Red Kettles during the holiday season. Funds collected in the Red Kettles are expected to be drastically reduced this year. Because of COVID-19, many families may be doing more online shopping, carrying less cash and coins, and many businesses have closed. Which means fewer funds collected in Red Kettles. However, the need is even greater this year. Donating funds means The Salvation Army can assist with homeless shelters, bill pay assistance, and grocery assistance just to name a few programs.
Diapers. Sometimes, it's the one thing that is forgotten about. Food, formula, and wipes are donated, but many families are in desperate need of diapers. Public assistance programs (like food stamps) don't cover diapers. But your family can help by making a monetary donation to help make sure families most in need will have the diapers they need. (Because of COVID-19, donations of diapers are not accepted at this time.)
Crayon Collection
149 S. Barrington Ave., Los Angeles, CA 90049
Being a part of the Crayon Collection allows families with children of all ages an easy way to volunteer and make a difference. Generally, families (and restaurants and assorted businesses) upcycle gently-used crayons, which provide children with crayons while also saving space in our landfills. Now, however, Crayon Collection, is asking for monetary donations to make sure every child has access to crayons and the magic they bring into a child's life. Check the website for details.
Families can donate non-perishable, canned food items to donate to the SOVA Food Pantry. Or, go a step further, and find out how you can start a donation program at your child's school. Check the website for details.
Help from Home Kits
Downtown Women's Center
442 S. San Pedro St., Los Angeles, CA 90013
The Downtown Women's Center is "the only organization in Los Angeles focused exclusively on serving and empowering women experiencing homelessness and formerly homeless women." Families can help the Downtown Women's Center by putting together special kits – Snack Packs, Toiletry Kits, and Clean Home Kits. Kits can then be dropped off where they will be given to those who need them most. Details are available online.
UNICEF USA knows that kids have the power to make a difference. UNICEF offers the first free "streaming-for-good" platform. Kids watch and interact with Kid Power Up videos, and at the same time kids are able to unlock critical support (food packets, family meals, medical supplies) which are then distributed to children in global and local communities. Check the website to find out how your family can sign-up.
Wendy Kennar is a mother, writer, and former teacher who has lived her entire life in the same Los Angeles zip code. You can read more from Wendy at http://www.wendykennar.com where she writes about books, boys, and bodies (living with an invisible disability).
Disclaimer: MomsLA has made every effort to confirm the information in this article; however, things can often change. Therefore, MomsLA makes no representations or warranties about the accuracy of the information published here. MomsLA strongly urges you to confirm any event details, like date, time, location, and admission, with the third party hosting the event. You assume the sole risk of relying on any of the information in our list. MomsLA is in no way responsible for any injuries or damages you sustain while attending any third party event posted on our website. Please read our Terms of Use which you have agreed to based on your continued use of this website. Some events have paid to be listed on MomsLA.