Updated for 2021
Fall is in the air and it's time to get ready for Halloween decorating. Just in time: pumpkin patches are popping up on every corner in Los Angeles and SoCal. But you don't want a run-of-the-mill patch experience, do you? Nope! You want something extraordinary and special and these awesome pumpkin patches all over SoCal will not disappoint!
We have curated a list of the best pumpkin patches in Los Angeles for 2021 to get the best pumpkins and have tons of wholesome Fall family fun. Take your pick; you can't go wrong with this list. We also have them separated by locations – some are on the Westside, some are in the Valley and some are East of Downtown.
See the Top 23 Pumpkin Patches in Los Angeles for 2021!
Mr. Bones Pumpkin Patch
Shawn's Pumpkin Patch
Lopez Ranch Pumpkin Patch
Mr. Jack O Lantern's Pumpkin Patch
Debbie and Jeff's Pumpkin Patch
Mr. Jones Pumpkin Patch
Tanaka Farms Pumpkin Patch
Irvine Park Railroad
Pa's Pumpkin Patch
Tina's Pumpkin Patch
Toluca Lake Pumpkin Patch
Tapia Bros. Pumpkin Patch
Underwood Family Farms Pumpkin Patch
Forneris Farms Pumpkin Patch
Cal Poly Pomona Pumpkin Patch
Cougar Mountain Pumpkin Patch
Pasadena Pumpkin Patch
Tahoe Pumpkin Patch
show less
Find a Pumpkin Patch Near Me
If none of these Pumpkin Patches are close to you, simply do a Google Search for "pumpkin patches near me" and several should pop up!
Related: The Teal Pumpkin Project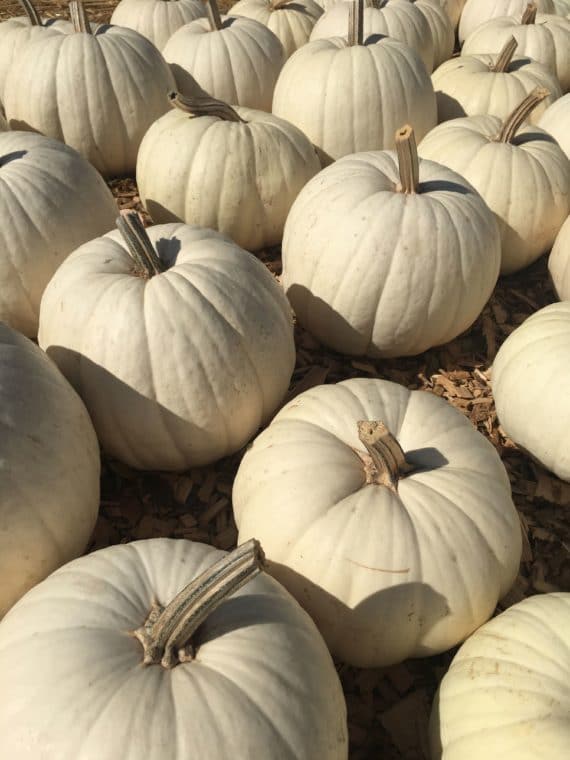 Pumpkin Patches on the Westside
For a real LA experience, head on down to Mr. Bones Pumpkin Patch, where you can catch an inconspicuous glance of a celebrity or two and get a few pumpkins at the same time. They'll be open from October 7th through October 31st, 2021 from 9am to 9pm. Check their website for the latest info – sometimes they close for private events. And check out our Guide to Mr. Bones right here.
Shawn's will open on October 8th, 2021 for pumpkin patch fun! They've got hay bales, bouncy houses, pony rides, and of course – lots and lots of pumpkins. See their website for hours and details.
This family favorite Pumpkin Patch will open in early October. Stay tuned for more info!
4/5/6. Mr. Jack O'Lanterns Pumpkin Patch
Three Locations:
The Original Farmers Market, 6333 W 3rd St., Los Angeles 90036
11852 Santa Monica Blvd., Los Angeles 90025
17520 Prairie Ave., Torrance 90504
Mr. Jack O'Lanterns Pumpkin patch will open on October 1st this 2021 season with in-person shopping, online ordering, delivery and contactless curbside pick-up amidst the coronavirus pandemic. Mr. Jack O'Lanterns specializes in bringing the fall spirit to warmer climates by creating an unparalleled family experience when visiting any of their locations filled with premium pumpkins, games, activities, and attractions. Visit Mr. Jack O' Lanterns' website for more detailed info on hours and locations.
So much more than just pumpkins! There are bouncy houses, a petting zoo, and tons of instgrammable spots. Pumpkins arrive October 5th, 2021.
8. Mr. Jones Farm
3825 Pacific Coast Highway, Torrance 90505
Take a hayride, grab a photo in their photo booth, and pick out an awesome pumpkin from the huge selection! Pumpkin shipment is due October 5th, 2021.
The Beverly Center is getting in the fall spirit with the upcoming launch of its Second Annual family-friendly pumpkin patch experience. From pumpkin carving demonstrations to live music, guests can enjoy Instagrammable photo moments and surprises and delights all season long! This year, Beverly Center will also offer an in-center fall-themed photo moment in Grand Court as well as pumpkin sales at its Concierge Desk – a true one-stop shop for all your seasonal needs. Open October 1st – 31st; strolling Mondays – Saturdays from 11am – 8pm and Sundays from 11am – 6pm. Pumpkin sales from 2pm – 6pm daily.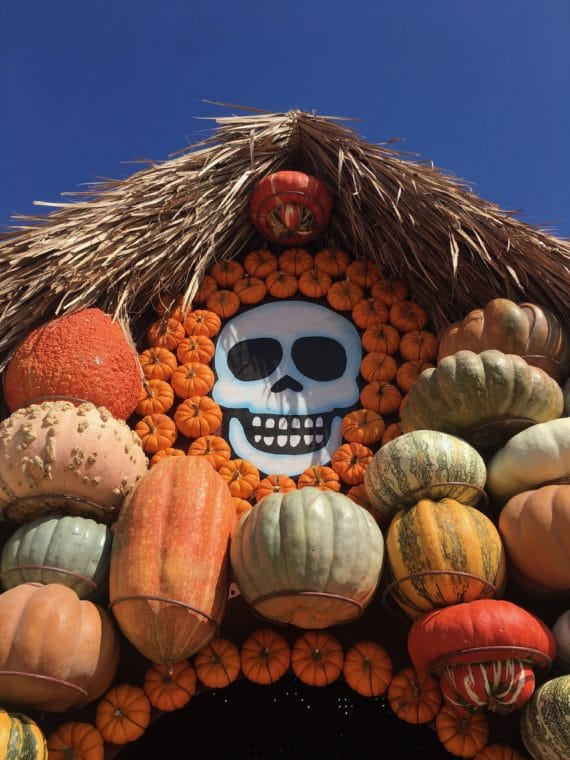 Pumpkin Patches in Orange County
10. Tanaka Farms
5380 3/4 University Drive, Irvine, CA. 92612
For 2021 Tanaka Farms will open their pumpkin patch on September 18th and it will run through October 31st. Since this is a working farm, it's one of the ONLY actual pumpkin patches in SoCal, so you can literally pick your own pumpkin right off the vine! They offer tons of fun, like crafts, food, wagon rides, and much more. See their website for details and tickets.
The Irvine Park Railroad Pumpkin Patch offers wonderful pumpkins in the most gorgeous location in all of Orange County. Carnival type games, concessions, hay rides, face painting, cookie decorating, gold mining, train rides and so much more. Admission to the pumpkin patch is free, but some activities have a cost. See website for details. Open from September 18th to October 31st, 2021.
12. Pa's Pumpkin Patch
6701 East Pacific Coast Highway, Long Beach, CA 90803
Pa's Pumpkin Patch is back for 2021, opening on Friday, October 1st, 2021. Ride the mini train, pet animals at the petting zoo, ride a pony – and get a great pumpkin! Check their website for details.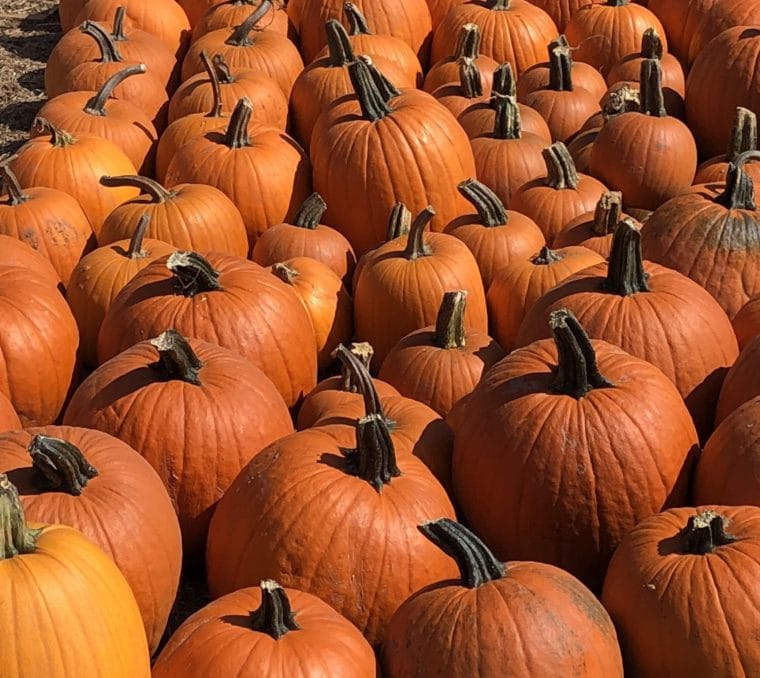 Pumpkin Patches in the Valley and North/West Valley
13. Tina's Pumpkin Patch
4725 Woodman Avenue, Sherman Oaks 91423
Westfield Fashion Square
Tina's opens on October 1st, 2021 and runs through Halloween. Admission and parking are free, and you'll find pony rides, a petting zoo, a kids' train ride, and a hay maze – along with tons of pumpkins and fun!
You'll find more than pumpkins here! They have a petting zoo, bouncy houses, and even a maze! Tons of fun. Opening end of September.
This local farm hosts an annual pumpkin patch and locals love it! Check for opening dates in October.
16. Underwood Family Farms
3370 Sunset Valley Road, Moorpark, CA 93021
The 2021 Underwood Family Farms Annual Harvest Festival will take place from September 25th – October 31st, on weekends. The festivities will include wagon rides, antique tractors on display, corn maze, hay rides, yummy food and of course pumpkins! Check the website for hours, prices, and detailed activity schedules.
17. Forneris Farms
15200 Rinaldi Street, Mission Hills, CA 91345
The Forneris Farms Pumpkin Patch will open in October, 2021. Bring the whole family down to experience fun like a corn maze, tractor pulled train ride, pony rides, live entertainment, jumpy jumper, hay pyramid and so much more fun. Check the website for hours and prices.
Pumpkin Patches on the Eastside
Thousands of people flock to the annual Cal Poly Pomona Pumpkin Festival each year in excitement to pick their own pumpkin from the patch. In 2021 there will be fun activities every weekend in October, starting October 2nd. The festival includes a petting zoo, insect fair, a corn maze, live entertainment and crazy contests. Tickets must be purchased in advance – no sales at the gate. Closed Mondays and Tuesdays; see website for details.
We can't wait to visit this local favorite pumpkin patch in October when they open!
This pumpkin patch has it all – a petting zoo, bouncy houses, pumpkins of course – and even motorcycle rides! They will open the first week of October, 2021.
21. Tahoe Pumpkin Patch
1141 Mission Street, South Pasadena 91030
This is a local favorite pumpkin patch. Check them out in October 2021.
Running from September 24th to October 31st, this is the 40th anniversary for Live Oak Canyon! There's a train ride, a petting zoo, pony rides, and so much more! Plus pumpkins, of course! Check out their website for all the details.
?Activities include a 4 acre Ghostbusters Themed Corn Maze, Viewing Zoo, Pony Rides (limited availability), Carnival Style Games, Dragon Slide, Shark Slide, Corn Shuttle Slide, Pumpkin Obstacle, Candy Corn Obstacle, Corn Cob Beach, Zombie Gel Blast, Ferris Wheel, Merry-Go-Round Train rides, and so much more! Monday through Thursday: 4:00 pm to 9:00 pm, Friday: 3:00 pm to 11:00 pm, Saturday: 10:00 am to 11:00 pm, Sunday: 10:00 am to 9:00 pm.
?
Disclaimer: MomsLA has made every effort to confirm the information in this article; however, things can often change. Therefore, MomsLA makes no representations or warranties about the accuracy of the information published here. MomsLA strongly urges you to confirm any event details, like date, time, location, and admission, with the third party hosting the event. You assume the sole risk of relying on any of the information in our list. MomsLA is in no way responsible for any injuries or damages you sustain while attending any third party event posted on our website. Please read our Terms of Use which you have agreed to based on your continued use of this website. Some events have paid to be listed on MomsLA.