We all love instagram and the unique opportunity to view glimpses into other people's lives via the snapshots they post. From friends to colleagues to our neighbors – even our cousin's cat with the one floppy ear – it seems like everyone has an Instagram account.
However, to truly be #momlife inspired and see something fabulous – we've curated a list of the Best Southern California Moms To Follow on Instagram. Each of these fabulous ladies will give you a unique perspective of something wonderful.
Of course, we'd love you to follow MomsLA! And our Top Writer @WendyKennar just joined IG!
Awesome SoCal Instagram Moms
Our partner Tracy Fredkin runs this terrific account, which showcases her wit and style, from fabulous food and crafts to family adventures in SoCal.
Calling herself the Queen of Quick and Tasty Meals, she's also the founder of The Cool Mom Co, and apparently BFFs with @JessicaAlba, another awesome IG Mom in Los Angeles.
Jenn Fujikawa is truly an artist, and her medium is Star Wars themed food. Trust us, you'll almost not want to eat her creations, they're so cool!
Gladys is a SoCal Mom, born and raised. She's bilingual, loves Disney, and posts about travel and healthy eats.
Super creative Mama, author of Craft a Life You Love, and Founder/Creative Director of the Amy Tangerine brand.
Neferteri is the founder of Single Moms Planet, runs a PR Masterclass, and is a powerhouse Mom to know!
Jeanne's Instagram is a gorgeous reflection of the delicious & nutritious foods she loves – and in our opinion, you should follow!
Carly Anderson is a leader in the body positivity movement, and her posts are powerful, beautiful, and fun.
This Los Angeles Mom is an Editor at @BestofVegan, the author of the new book Some of Us All of Us, and posts awesome content.
Dr. Stacey Freeman is the Executive Director of the UCLA Bedari Kindness Institute, she posts about travel, family, and fashion.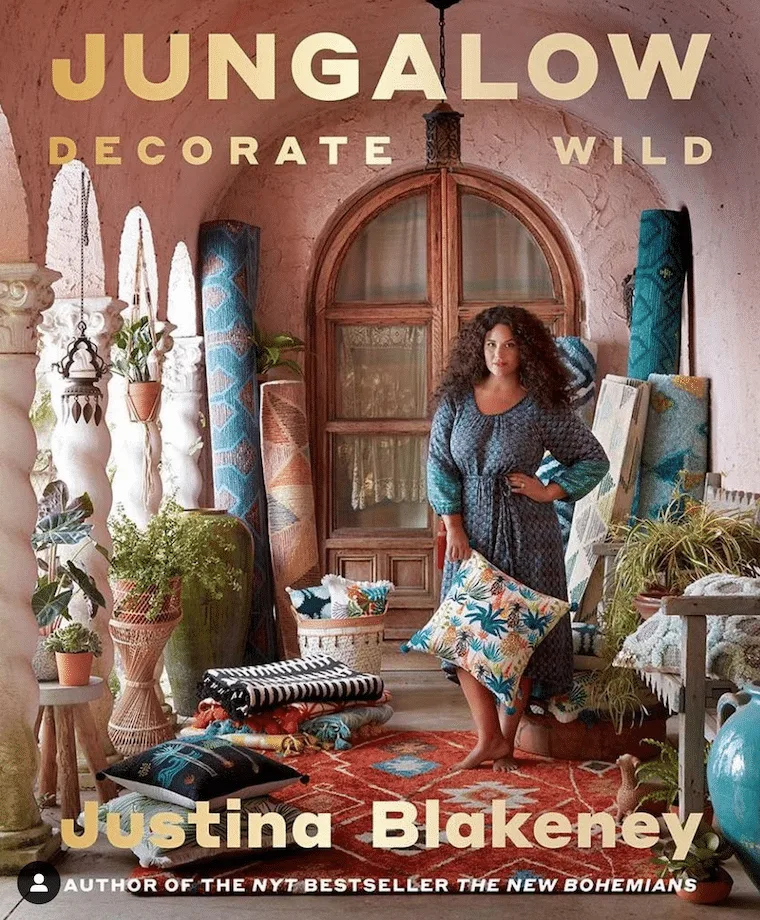 Justina Blakeney is a designer, founder of @TheJungalow and @JustinaBlakeneyHome, and author The New Bohemians and Jungalow.
This Mom posts about fashion, motherhood, beauty, and finances – and does it so well!
This Mom is a teacher and lifestyle creative, offering to help navigate the influencer space.
Ericka is a proud Hispanic blogger and busy Mom, posting about recipes, family life, and living with joy.
Jenielle posts about her kids, food, toys, her Asian heritage, and family fun in So Cal.
Lauren Keyes does Motherhood with Style, posting twinning looks and fun photos of her family.
Founder of @ValleybrinkRoad, this busy Mom posts about life with her kids, delicious food, and behind-the-scenes of her business.
Dr. Kim is a Mom, Play therapist, parenting expert, podcaster, Disney lover, and Breast Cancer survivor.
Heather is an actress, podcaster, TV reporter, and Mom. She posts about her family, travel, and So Cal life.
Maggie is a Wife, Girl Mom, Latina, Flight Attendant, Disney Mom, California Girl, and Cookier.
Ashley "Tiyumba" Wright is a Mom and a Goddess, and she posts about Wellness, Travel, Lifestyle, and Self love & Expression balanced w/ mindfulness.
Elisha Wilson Beach is a Mom of 4 and Stepmom of 4, founder of @TheMomForum, host of the The Mom Forum Podcast, and wife to @michaelbeach.
Catherine McCord makes it all look easy: being a Mom, writing cookbooks, founding companies, and her feed will make you hungry.
Angela J. Kim is the creator of the Mommy Diary Blog, host of the Mommy Diary podcast, and Mom to 4 here in So Cal.
Bonnie Stone a So Cal Mom and lifestyle influencer, posting about DIY decor, Boho living and honest motherhood, with one of the best Instagram names ever.
Sarah Auerswald (@SAuerswald) is the co-Founder and Editor of MomsLA.com.