There are hundreds of parks in Los Angeles and Southern California for families to enjoy! We want to help you navigate them and find the best outdoor activities for you and your kids. And since Los Angeles is so big, we can help you find the best parks near you with our handy Map.
Whether you're looking for the best playgrounds, the best places to have a picnic, the best parks in the South Bay or on the Eastside, this list has tons of the best parks in Los Angeles for you to choose from!
The South Bay is such a fabulous place for families, and part of the reason is all the great Parks they offer. Click over to read this terrific list with a couple of dozen parks on it. We're always searching for more, so if you've got a favorite Park in the South Bay, let us know!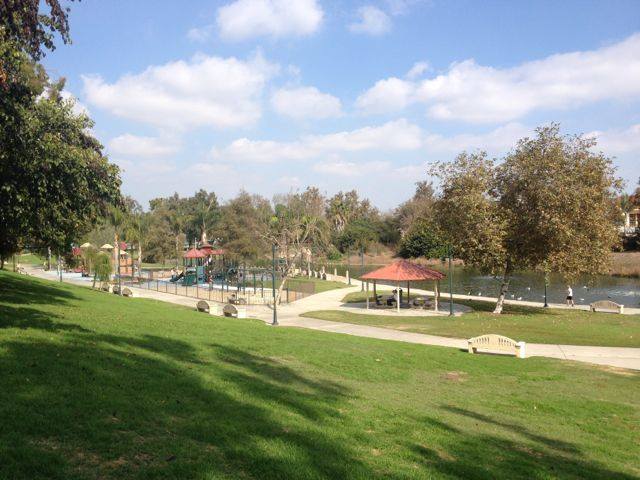 Van Nuys Sherman Oaks Recreation Center is perfect for families, parties and groups of people who want to spend the day outdoors. It includes a Universal Access Playground, ball fields, running trails and plenty of space for picnics.
Right in the middle of the city, just east of Downtown, you can find many great green spaces that are fun for you and great for your kids to appreciate the beauty of our city. If you're looking to explore the outdoors with your kids, click over to see some of the Best Parks on the Eastside of Los Angeles.
This park has a little bit of everything including a skate park, pool, splash pad, rec center, play structure and soccer and baseball fields. Insider tip: check the age requirements for pool use by young kids in the Summer time.
Holmby Park
601 Club View Drive, Los Angeles 90024
This beautiful park in the quiet Holmby Hills neighborhood near UCLA includes lawn bowling and an 18-hole pony golf course.
Hansen Dam Park
11770 Foothill Blvd, Sylmar 91342
There are three play areas, for kids of all ages. Each playground has slides, jungle gym, swings, and more. It has everything for you and your family! The rubber surface is easy for little ones of all ages to run around without tripping! Plus it shares a parking lot with the Discovery Cube Los Angeles.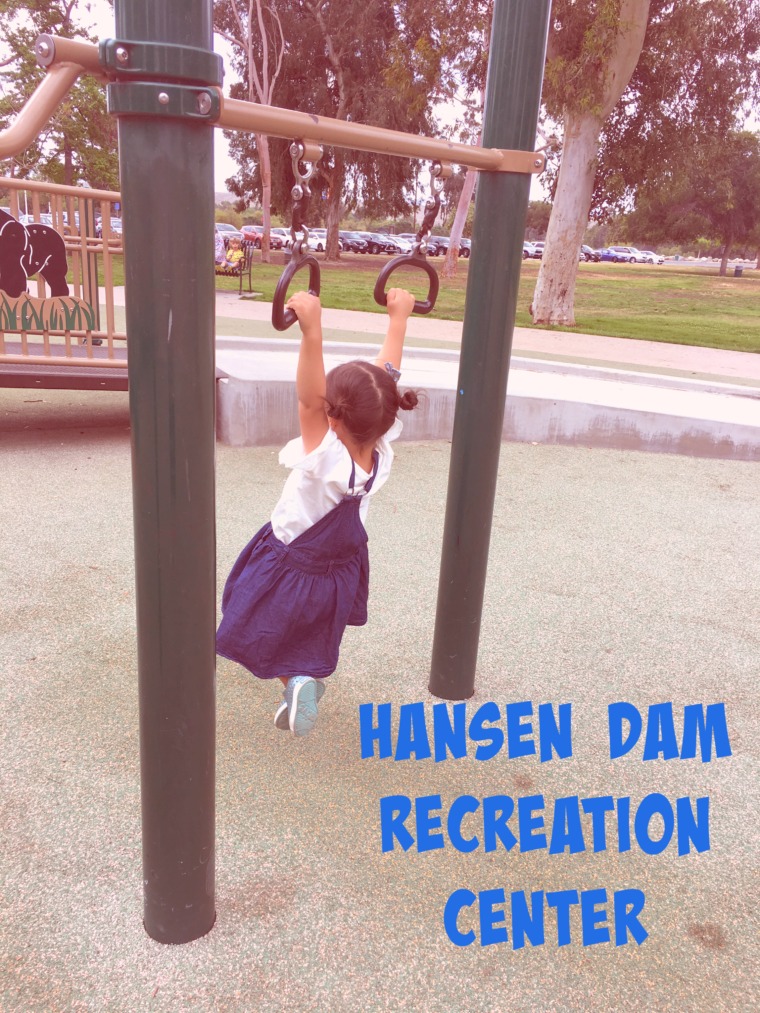 This park is set on 11 acres in Beverly Hills and families can play tennis, basketball, baseball, sand volleyball, lawn bowling and croquet. Plus it has a big children's playground.
Mar Vista Park
11430 Woodbine Street, Los Angeles, CA 90066
Families won't run out of things to do at Mar Vista Park. Play soccer, baseball or basketball, exercise on the nautilus equipment or watch the kids run around in the play area.
Families will find so much to do at Lake Balboa/Anthony C. Beilenson Park in Van Nuys. The park is huge with a giant lake and is next to a golf course. You could throw a huge birthday party, have a picnic, go bike riding, fish at the lake, run around the playground, play sports on the lawn and even bring your dog. There is also a nice work out area for those who are looking for a free spot to get fit and enjoy a refreshing workout outdoors.
Pantera Park in Diamond Bar is a great place for families. It includes two dog parks, walking trails and plenty of space for kids to play.
Parents will love this sweet little spot in the Mid-Wilshire neighborhood that includes a play area a public library.
Palms Park


2950 Overland Ave Los Angeles, CA 90064
This lovely park has a soccer field, picnic tables, a play structure, library, gym and preschool.
Grand Hope Park
919 S Grand Ave, Los Angeles, CA 90015
Grand Hope Park is one of the most iconic parks in Los Angeles. Located downtown outside of FIDM (Fashion Institute of Design and Merchandising) in the heart of downtown LA and near many restaurants and shops.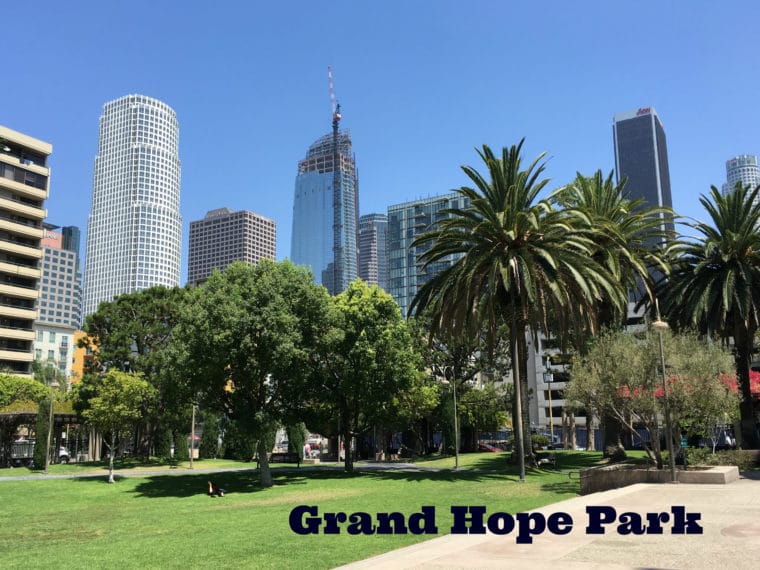 From Marina Del Rey to Hermosa Beach, you'll find great playgrounds where parents can relax and enjoy the view while kids can play.
There's so much to do in Griffith Park! Families can hike, bike, explore, learn and play. Click over to read our guide to everything Griffith Park has to offer.
What is better than being in a park on a beautiful day? Being in a park with a basket full of food. Kids can run around and parents can have a snack.
MomsLA is your source for Things To Do with Kids in Los Angeles
Disclaimer: MomsLA has made every effort to confirm the information in this article; however, things can often change. Therefore, MomsLA makes no representations or warranties about the accuracy of the information published here. MomsLA strongly urges you to confirm any event details, like date, time, location, and admission, with the third party hosting the event. You assume the sole risk of relying on any of the information in our list. MomsLA is in no way responsible for any injuries or damages you sustain while attending any third-party event posted on our website. Please read our Terms of Use which you have agreed to based on your continued use of this website. Some events have paid to be listed on MomsLA.