Here at MomsLA, we love Halloween and Día de Los Muertos (Day of the Dead)! We love thinking about costumes, recipes, and decorating our houses for these Fall holidays. They're both great ways to keep up fun family traditions. Our kids have been known to plan their costume ideas for months in advance. And maybe we have, too…
Celebrating Halloween and Día de Los Muertos in Los Angeles is like nowhere else. There are so many creative people here, with so many great ideas for decorating, entertaining and dressing up. We've got you covered with all the info you'll need, from where to get the Best Costumes in LA to where (and how) to celebrate Day of the Dead – even the best Pumpkin Patches in LA. Happy Halloween!
And if you're looking for costumes you can't find here, check out HalloweenCostumes.com. Click on our affiliate link in the banner below to see all the choices!

Los Angeles is a great place to be during Halloween. There's so much to do with kids from Disneyland's Mickey's Halloween Party to Mr. Bones Pumpkin Patch to the new Pumpkin Nights pumpkin extravaganza, you won't run out of fun things to do.
You'll find so many great events in the Los Angeles area to celebrate Día de los Muertos. From Olvera Street to Hollywood Forever Cemetery to San Pedro, families can celebrate their loved ones who have passed with festivals, community altars and art exhibitions.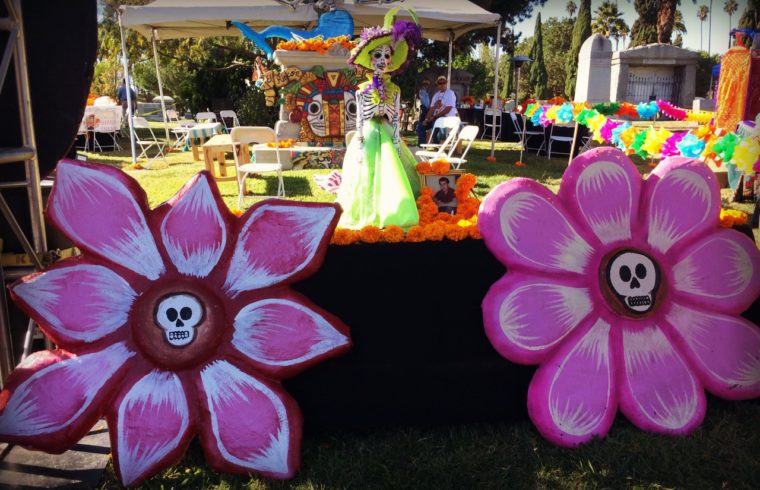 Whether you're looking for a Minnie Mouse Costume for baby, a pirate costume for a toddler or a Wonder Woman costume for mom, you'll find what you're looking for at one of these great costumes shops in Los Angeles.
Sugar skulls are one of many offerings that loved ones put on altars they've made for loved ones during Día de los Muertos. Here is a quick tutorial on how to make decorative sugar skulls.
From Hollywood prop shops to Halloween superstores, you'll find the best places in Socal to decorate your home for Halloween.
You'll find a lot of great places to experience Haunted Houses and see Halloween decorations in Los Angeles. From amazing (and terrifying!) haunted houses to elaborately decorated neighborhoods, you'll find a lot of fun this year.
One tradition for Día de los Muertos is to make an altar for a loved one who has passed. Yvonne teamed with DIY Expert Dinah Wulf to make a beautiful altar for the holiday.
There are some pretty amazing experiences that go along with picking our your pumpkin at these Los Angeles Pumpkin Patches. Your family will want to sent an entire day enjoying hay rides, corn mazes, giant pumpkin contests, insect fairs and petting zoos.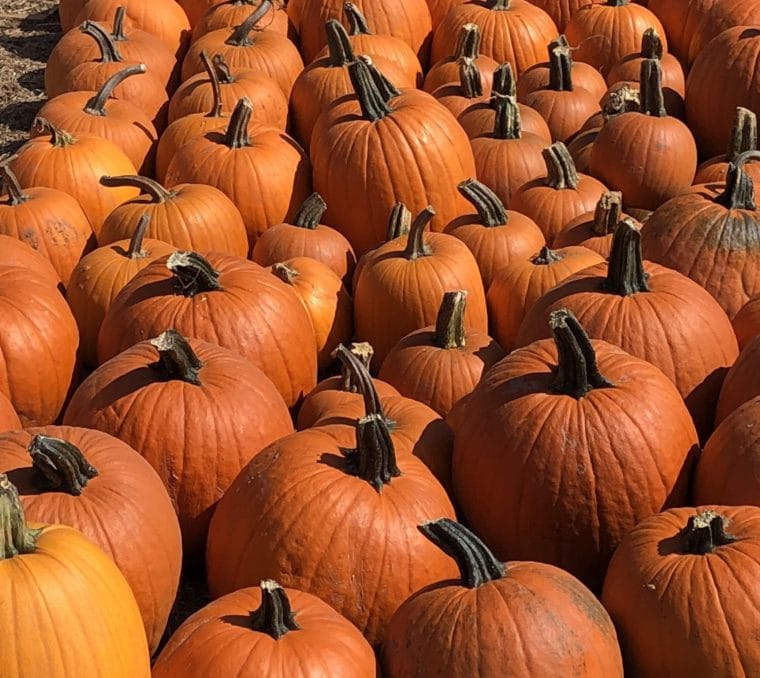 Don't want to go door to door to trick or treat this year? There are some great places in Los Angeles to take the kids for candy – from the zoo to the pumpkin patch.