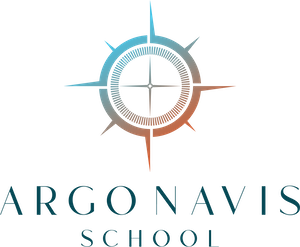 Type: Elementary School, Featured Private Elementary Schools, Middle School, Private Middle School
Description:
Imagine a learning experience unlike anything you had as a child. Imagine travelling to locations throughout the city each week to learn by experience, not from a workbook. Imagine learning math and language by building a sailboat, and a test in the form of setting it out to water. What if your study of biology consisted of visiting a marine biologist in Santa Monica and your study of archeology came from an archeologist at the Natural History Museum? What if your learning path was guided mostly by you and what you found interesting in the world? What if your Learning Plan was tailored to fit your unique way of learning?
Argo Navis is a research-driven private, progressive elementary and middle school that welcomes adventurers, voyagers, mavericks, innovators, and pioneers. Our revolutionary educational model is rooted in PBL with the ambition to deliver an education that takes place both inside the classroom and out in the world around us. Students embark on field trips each week to connect real-world learning experiences to what they are learning in the classroom. With small student/teacher ratios, each student is given an Individualized Learning Plan (ILP) to allow teachers to adapt the educational experience for each individual student to how they best learn. Our hallmark programs are designed to excite and inspire students, fostering curiosity and wonder as the leading agents in guiding students to a personal learning experience that is deep-rooted and lasting. Signature programs include: Spanish Immersion, Financial Literacy, Design & Engineering, Visual & Performing Arts, Urban Sports, Global Education, Oceanography & Scuba, and more!
Curious to know more? Visit us!
Time to set sail.
Connect:
Bridges Academy
Type: Featured Private Elementary Schools, Private Elementary School, Private High School, Private Middle School
Description:
Bridges Academy (Grades 4-12) is a school serving the twice-exceptional (2e) – students with learning differences who are amazingly bright, outside-the-box thinkers, capable of developing expertise at a very young age in wide-ranging fields, from robotics to religion, string theory to Sanskrit, politics to poetry. The school prepares students for the 21st century and its many opportunities, including university studies and artistic and entrepreneurial endeavors. The school, which opened a second campus in Seattle in fall 2022 and an online high school in 2021, is a testament to the power of strengths-based 2e educational philosophy.
Bridges empowers its students to thrive academically and socially through small classes and differentiated instruction, creating an environment in which gifts are recognized and developed, and learning differences and disabilities are accepted. Many students come to Bridges defined by their challenges but graduate defined by their strengths and talents.
Connect:
Bright Star Schools
Type: Elementary School, High School, Middle School, Public Charter School
Description:
Bright Star Schools, a network of high-performing, charter public schools across Los Angeles, provides holistic, inclusive support, rigorous academics, and rich life experiences for our students to find joy and fulfillment in higher education, career, and life.
Founded in 2003, Bright Star Schools operates some of the highest performing charter public schools in Los Angeles. We're building pathways of seamless, high-quality, kindergarten-through-12th grade public educational models and higher education support.
In nine, tuition-free public schools in three communities, our 3,500+ students experience rigorous academics, inclusive education, social-emotional support, and rich life opportunities beyond the classroom.
Our schools in West Adams/Baldwin Village are Stella Elementary Charter Academy, Stella Middle Charter Academy and Bright Star Secondary Charter Academy.
Our schools in Koreatown are Rise Kohyang Elementary School, Rise Kohyang Middle School and Rise Kohyang High School.
Our schools in the San Fernando Valley are Valor Academy Elementary School, Valor Academy Middle School, and Valor Academy High School.
Connect:
Children's Community School
Type: Private Elementary School
Description:
LA's progressive Elementary School. Children's Community School prepares children to be active citizens in a democracy. At every step, we relate study to life. We believe education ought to prepare each and every student to take part in shaping their own future—and the future of society.
Connect:
EF Academy Pasadena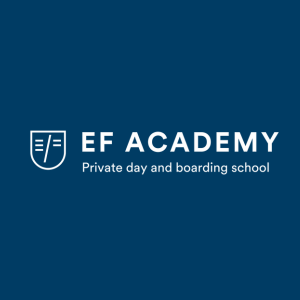 Type: Private High School
Description:
EF Academy is a private boarding and day high school in Pasadena, California, committed to empowering high school students to become confident, resilient and responsible global citizens. Our mission is to help students become successful – and happy. We use a competency-based learning focus and a holistic educational approach to ensure that every student discovers their true potential while prioritizing their well-being.
EF Academy Pasadena offers a diverse school education in a global community of leaders. Our programs and 1-to-1 guidance equip students with the tools and skills to lead bright, impactful futures.
Connect:
Equitas Academy Charter Schools
Type: Elementary School, Featured Charter Schools, Middle School, Public Charter School
Description:
Equitas Academy Charter Schools are a network of 6 high-performing charter schools located in the downtown Los Angeles area. We serve over 2000 scholars from grades TK through 8th and focus on college readiness.
Connect:
EverWild and Forest School
Type: Enrichment Program, Homeschool Program, Nature Immersion Program, Science Class
Description:
EverWild engages and mentors children and families to develop a meaningful connection to the Earth through Forest School classes and Summer Camps offered in Santa Clarita Valley, Topanga/Palisades, Thousand Oaks, Pasadena/Glendale, and Culver-West areas.
Children are guided by nature as they play, explore, discover, and create. Mentors develop projects based on children's interests, naturally occurring events in nature, environmental stewardship skills, and Next Generation Science Standards. EverWild enhances children's social and emotional development, 21st-century skills, and ecological literacy.
The majority of families who enroll their children at EverWild are homeschooling. Children typically attend our program 2-4 days/week from September-May. Many families continue attending throughout the summer months including new families who plan to homeschool in the Fall. Our partnered charter schools provide homeschoolers with tuition support to attend our program.
In commitment to diversifying the outdoors, we are actively raising funds and providing opportunities for children from low-income households to attend our Nature Immersion Program during the '22-'23 Forest School Year. Scholarship applications will become available Summer 2022.
Forest School classes are offered in Santa Clarita Valley, Topanga/Palisades, Thousand Oaks, Pasadena/Glendale, and Culver-West areas. Please see our website for class locations.
Connect:
KIPP SoCal Public Schools
Type: Elementary School, Featured Charter Schools, Middle School, Public Charter School
Description:
KIPP SoCal Public Schools is a nonprofit organization that operates 20 tuition-free charter public schools with a whole-child approach to learning. These award-winning schools help students graduate college at a rate 3 times higher than the national average for under-resourced communities. Today, you can find KIPP SoCal's joyful and academically excellent schools  — open to all — grades TK-8, across three districts: Los Angeles, Compton, and San Diego.
With the purpose of education for liberation, KIPP SoCal engages in open-dialogue between students, families, and communities to understand their needs, their concerns and most importantly their realities. KIPP SoCal offers #WellnessWednesday as part of their commitment to mental health, that includes monthly community info sessions, weekly Q&A's, and daily "Calm Corner" inspirational videos, to see, develop, and inspire the limitless potential in each and all KIPPsters.
Connect:
Larchmont Charter School
Type: Elementary School, Featured Charter Schools, High School, Middle School, Public Charter School, TK (Transitional Kindergarten)
Description:
Larchmont Charter School is a free public charter school serving over 1,500 students in grades TK-12th on four campuses in Los Angeles. Larchmont has become a national leader in progressive education, fulfilling our mission to provide a socio-economically, culturally and racially diverse community of students with an exceptional public education. With participation from our entire community, we strive to instill in each student a dedication to improving the world we inhabit. Larchmont Charter, we believe, reflects what great public education can and should be.
We offer all students in CA a free education with rich programming, including:
• Highly qualified teachers with expertise in both academic and social emotional development
• Small class sizes
• Exceptional academic program rooted in constructivist, project based learning
• Diverse student body
• Weekly enrichment classes including PE, art, music, gardening, cooking and more
• Affordable after care for TK-7th grade
• Nutritious gourmet lunch program (Larchmont offers free and reduced price meals for students who qualify)
• Students of all backgrounds at Larchmont outperform their peers in surrounding schools
• Robust offering of AP classes
• Dynamic arts program
• CIF sports program in high school
• High technology to student ratio
• Fantastic community of families
• "#3 in Best Charter Elementary Schools in Los Angeles Area" according to 2021 Best Schools by Niche.com
• Top 6% of ranked high schools nationally according to U.S. News & World Report (2021)
Connect:
Leaps n Boundz
Type: Special Education Resources
Description:
Leaps n Boundz provides therapy, recreation and social programming for individuals with diverse abilities.  We teach in therapeutic and fun environments that promote strength and growth in all aspects of life. Play and movement are used as tools to increase motivation, improve life-skills, build self-esteem and create opportunities for social interactions.  Our programs enable individuals of all abilities, through individualized goals and objectives, to improve his/her quality of life. Through increased independence, our safe and supportive environments provide participants with unique experiences and creative learning opportunities.
Connect:
Pacific Preparatory
Type: Elementary School, Featured Private Elementary Schools, High School, Homeschool Program, Middle School, Special Education Resources
Description:
Pacific Preparatory is an accredited K-12 school where students meet virtually with their teachers one-on-one, receiving real-time instruction. Curriculum is always interactive and our teachers adapt activities and homework to fit each student using both physical and virtual materials. We serve a wide variety of learners, including those needing an accelerated pace and those with complex learning challenges. With two decades of experience, we offer innovative school options for families who desire the highest quality educational programming in a non-traditional setup. Rolling admissions is offered with single course, part-time, full-time and transitional options.
Connect:
PS1 Pluralistic School
Type: Featured Private Elementary Schools, Private Elementary School
Description:
Located in Santa Monica, PS1 is a coeducational day school for children in grades K-6. At PS1, children grown up in—and help shape—an exceptionally joyful, empathetic, dynamic learning community. From this intentionally created microcosm your child emerges excited and prepared to change the wider world for the better.
Connect:
Stratford School
Type: Featured Private Elementary Schools, Private Elementary School
Description:
Stratford School is a private Preschool, Elementary, and Middle School with Southern California campuses in Altadena, Mission Viejo, and West Los Angeles. We provide an unparalleled education where children are inspired to become creative problem-solvers, innovators, and confident leaders.
Stratford's STEAM based curriculum is specifically sequenced to provide a foundation for academic excellence, taught in a warm and caring environment. Arts, music, character development, and physical activity round out our students' experience.
Beyond the classroom, Stratford encourages students to explore their individual passions through enrichment activities to strengthen personal development and prepare them for admission to competitive high schools and colleges. Evident at all our schools is the Stratford motto, "Summa spes, summa res," meaning "highest hopes, highest things."
Stratford Altadena: 2046 Allen Ave, Altadena, CA 91001
Stratford Mission Viejo: 2471 Chrisanta Dr., Mission Viejo, CA 92691
Stratford West Los Angeles: 2000 Stoner Ave., Los Angeles, CA 90025
*Please check with your preferred campus for grades currently offered.
Connect:
The IKAR Early Childhood Center
Type: Preschool
Description:
The IKAR ECC offers a developmental, play-based program infused with Judaic and social justice curricula. Our program embraces commitments to Judaic learning; an intro to conversational, liturgical, and written Hebrew; Reggio Emilia-inspired emergent learning; our partnership with the community of Katira, Uganda; and the practice of Tikkun Olam (taking care of the earth). We offer half day and full day options and are open to children ages 2-5. Families do not need to be Jewish to attend. We are open and operating safely and joyfully under strict COVID protocols. Located in Mid-City Los Angeles.
Connect:
The Willows Community School
Type: Featured Private Elementary Schools, Private Elementary School, Private Middle School
Description:
The Willows Community School, located in Culver City is a Developmental Kindergarten through 8th grade non-profit, co-educational independent school enrolling 465 students annually. Nationally recognized as a balanced, progressive educational leader, The Willows' strong academic program incorporates experiential learning and thematic instruction into cutting-edge curriculum and integrates technology and the arts into the classroom. The Willows is strongly committed to financial assistance and seeks a broad-based student body with a diversity of race, ethnicity, economics and learning styles. 33% of its student body is comprised of students of color, and the school annually enrolls students from 57+ zip codes across the greater Los Angeles area. We believe each child brings our community an extraordinary gift: a curious mind, ready to explore and eager to learn.
Connect:
Wilshire Boulevard Temple: Erika J. Glazer Early Childhood Center
Type: Preschool, Religious Affiliation
Description:
At the Erika J. Glazer Early Childhood Center of Wilshire Boulevard Temple, our primary goal is to develop each child's self-esteem, promote positive feelings towards learning, and to encourage social interaction within a Jewish setting. You and your children are members of the Temple family, and we are proud and honored to have you with us on this shared journey.
We offer a developmental curriculum for children aged 18-months through five years old. Our program, accredited by the National Association for the Education of Young Children (NAEYC), challenges and empowers all children to reach their potential. We provide hands-on experience in language arts, science, math, fine art, music, movement, gardening, cooking, and Judaic Studies. Our educational approach combines the best practices in the field of early childhood development with the inspired philosophy of Reggio Emilia, Montessori, and High Scope.
Glazer ECC offers rolling admissions and mid-year enrollment opportunities.
Connect: