Los Angeles is a great place to be during the holidays. All the holidays! From Thanksgiving to New Year's Eve, you'll find tons of fun for the whole family.
There are events almost every day from tree lightings to boat parades to holiday festivals. We've got everything you need to know to celebrate Christmas, Hanukkah, Las Posadas, New Year's and more!
Don't think that just because you have kids that you can't have a great time on New Year's Eve. Here is our list of fun places to go for New Year's Eve in Los Angeles and beyond.
There are plenty of places all over town to celebrate the Festival of Lights, which begins on December 22nd.
Los Angeles kids can play in the sand all year long, but they only get a few chances to play in the snow!
There is something for everyone in this list. Find all of the fun things to do with your kids during the holidays.
Who knew there were so many productions of the Nutcracker? We have them and more in this post about Christmas and Holiday Family Shows.
It's important for kids to know that it's not just about receiving during the holidays, but also giving back. Here is our list of great ways to give back to families in needs.
It's not easy for parents to find something for kids to do during the long winter break. To help, we've compiled a list of Winter Camps in Los Angeles.
Here is a fun and easy way to help out a family in need. Drop off a toy for one of these great Los Angeles Toy Drives.
The holidays are often about getting together with friends and family and eating too much. Why not do a 10k to burn off all of that stuffing. Here is our list of fun runs for the holidays.

If you're having a hard time getting into the Holiday spirit this year, make a plan to see some of the great holiday light displays in the Los Angeles area.
Even though it's more chilly than icy in Los Angeles, there are still many fun places to go ice skating this time of year. Check out our list of all the fun places to skate.
It's not officially Christmas until you drag your kids to the mall to sit on a strange dude's lap. Just kidding! Believe me, you will soon cherish looking at your kids pictures with Santa. There are a lot of great places in Los Angeles to take your kids and many of them allow you to make a reservation so you can avoid the lines.
Las Posadas is the celebration of the journey of Mary and Joseph to find shelter in the days leading up to the birth of Jesus. It's celebrated every year and we have a list of places to learn about and experience Las Posadas.
Looking for a great gift while also supporting a local business? Check out these great independent toy stores in Los Angeles.
One of the best things about the holidays is the great food and tamales are a Christmas tradition in many households. Here is our list of great places to order tamales in Los Angeles.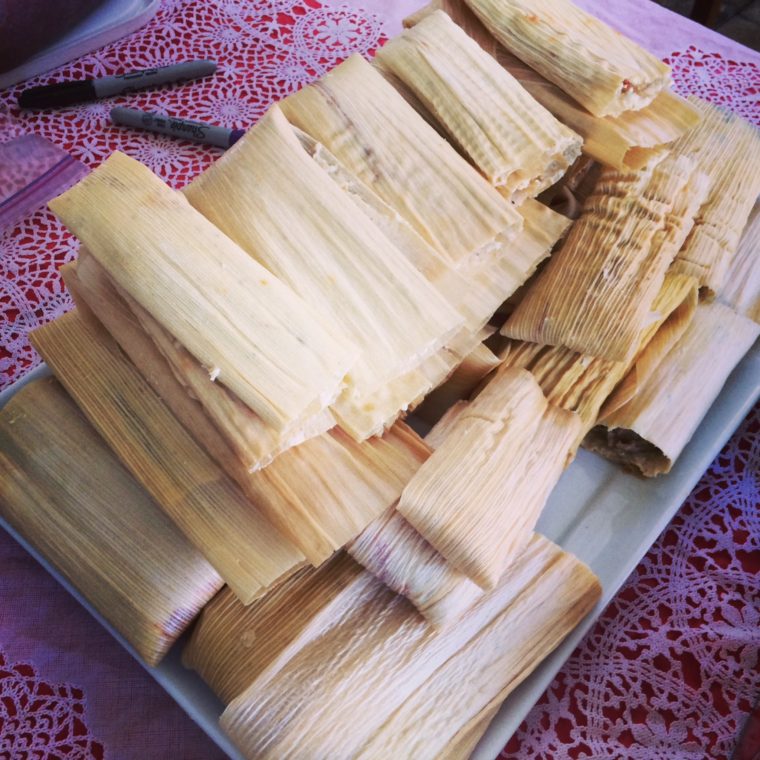 If you don't make your own latkes, but love them just the same, you can order them from one of these great Los Angeles restaurants.
It's fun to make cookies to give as gifts, but there's so little time during the holidays. Here are picks of great places to buy holiday cookies and treats all over Los Angeles.
Disclaimer: MomsLA has made every effort to confirm the information in this article; however, things can often change. Therefore, MomsLA makes no representations or warranties about the accuracy of the information published here. MomsLA strongly urges you to confirm any event details, like date, time, location, and admission, with the third party hosting the event. You assume the sole risk of relying on any of the information in our list. MomsLA is in no way responsible for any injuries or damages you sustain while attending any third party event posted on our website. Please read our Terms of Use which you have agreed to based on your continued use of this website. Some events have paid to be listed on MomsLA.